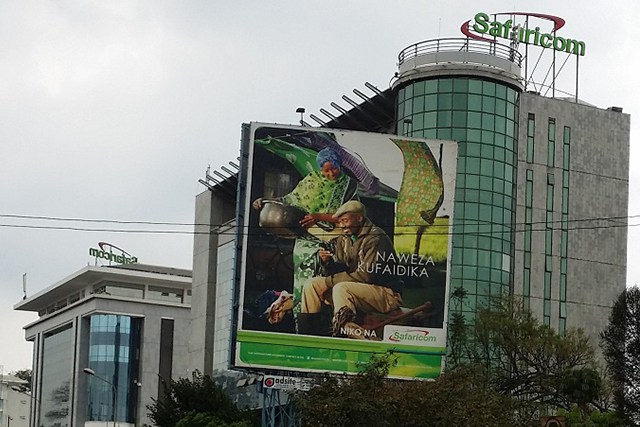 Having traded as high as 2% over the previous day's stock price, Safaricom stock rose by 15 cents to settle at Ksh28.15 at closing bell at the Nairobi Securities Exchange (NSE).
The day before Labour Day had seen the giant telco clarify its position regarding the reported exit of chief executive Bob Collymore.
Trading at the bourse on April 30 had at times risen to as high as Ksh28.60 for the trillion shilling firm and throughout the day remained above Ksh28.10, prices above the previous day's closing stock.
Its trading on Tuesday was valued at Ksh75.9 million on the back of volumes moved of 2.6 million shares.
The volumes posted were lower than the 3.2 million shares it had transacted yesterday.
In terms of volumes, Equity Group was the day's biggest mover with 7.8 million shares valued
at Ksh319 million changing hands.
Equity, one of the day's losers when trading resumed on Monday, pipped recent regular big hitters Safaricom and KCB to the post.
KCB has been competing with Safaricom on the volumes tab ever since the lender announced its intention to purchase 100% of National Bank of Kenya's (NBK) stock.
However, KCB's stock slipped 5.78% to Ksh42.40 by closing bell at the bourse.
Other banks such as Co-operative Bank and HF Group saw similar declines. Co-op Bank's stock shed 7.01% to end the day at Ksh12.60 while HF Group was down from Ksh4.30 to Ksh4.01.
The NSE will be closed on Labour Day to resume on May 2.
NSE Summary
Turnover – Ksh840 million (up from Ksh417 million)
Volume of shares traded – 21.9 million (up from 11.8 million)
Indices
All Share Index (NASI) 157.31. (down 0.46 points)
NSE 20 share Index – 2796.84. (down 33.03 points)
NSE 25 Share index – 3908.71. (down 12.06 points)
Bonds
Ksh2.4 billion (down from Ksh4.2 billion)
Selected Sectors
Banking – Ksh543 million (64.60% of the day's traded value)
Construction & Allied – Ksh6.4 million (0.77%)
Investment – Ksh3.8 million (0.46%)
Manufacturing & Allied – Ksh203 million (24.25%)
Telecommunication – Ksh75.9 million (9.03%)
Market capitalisation
Ksh2.353 trillion (down from Ksh2.36 trillion)