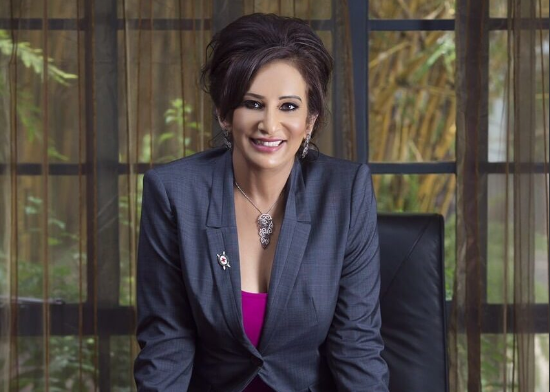 Gina Din-Kariuki founded Gina Din Corporate Communications in 1997, when she quit her position at Barclays Bank after more than 12 years as their Communications Manager.
At Barclays, she had earned the respect of not only her bosses, but also other leading corporates who were keen on poaching her. At a time when the Public Relations (PR) and corporate communications industry in Kenya was still in its nascent stages, Din had built a name for herself with creative campaigns and initiatives.
For Barclays, she had especially helped the bank shed the perception of an elitist, foreign financial institution priced out of reach for many Kenyans. The Nanyuki-born Din-Kariuki had joined Barclays soon after graduating with a degree in Journalism from London School of Journalism in 1985.
In 1997, however, she felt she was at a crossroads and wanted to do something different. She also wanted to spend more time with her children. As she revealed in a recent interview with Richard Njau of Cleaning The Airwaves (CTA), however, she had numerous doubts and was unsure of her next move.
Most of her colleagues at Barclays spent most of their professional careers rising through the ranks at the bank. They were comfortable, she explained, due to the high salaries and perks that came with the job including cheap loans.
Her boss at the time, Robert A. Bird, played a big role in shaping the next phase of her life and encouraged her to set up her own communications firm. With Din still unsure of whether to make the plunge, Bird went a step further and gave her an assurance that would give her the confidence she needed.
Bob Bird, as Din-Kariuki fondly calls him, told her that if she went out on her own, he would shut down the bank's entire PR and communications department and outsource the work to her firm.
"I came home and I said to Chris (Kariuki), I didn't believe how good God is," she recalled.
Realizing the demand for corporate communications services among firms she had interacted with, Din-Kariuki decided to go all in on entrepreneurship.
The name of her firm, 'Gina Din Corporate Communications' was suggested by a boss who noticed her struggles finding a suitable name, and advised her to combine her name, which had become a brand, with what she did – corporate communications.
"Corporates at the time were saying that they wanted 'a Gina Din'," she explained, revealing that she had established herself on the corporate scene as a communications guru.
Her first employee was her long-time Personal Assistant (PA) at Barclays, Christine, who insisted on following Gina out of Barclays despite the prospect of a lower salary, and the possibility of failure.
It was Christine who found an office for the new firm three months before Gina officially began working there.
Gina's reputation served her well, and almost as soon as she opened shop the phone lines were buzzing.
Firms she had interacted with at Barclays and others who had previously tried to poach her lined up to get the Gina Din treatment – world-class corporate PR and communications services.
Soon enough, her client list read like the trading screens at the Nairobi Securities Exchange (NSE) – featuring everyone from Safaricom to Kenya Commercial Bank (KCB), Kenya Airways, CIC Insurance and Kenya Red Cross.
Safaricom, East Africa's largest telco and arguably Kenya's most recognizable brand, was her client for 13 years – from 1999 to 2012.
During this time that the telco grew exponentially, Gina Din was behind the scenes helping the brand worm its way into Kenyan hearts with unique and memorable advertising campaigns – such as the iconic Niko na Safaricom spot.
In 2020, Gina Din Corporate Communications was acquired by US-based Edelman Global Communications for an undisclosed fee.
Din-Kariuki stayed on as an advisor to the firm which was keen on growing its presence across Africa.
Watch her interview below: