Panelists or monelists? The scandal of TV talk shows
It has emerged that talk show analysts, who play a major role in shaping public opinion on political affairs, are actually hired political 'consultants' and moles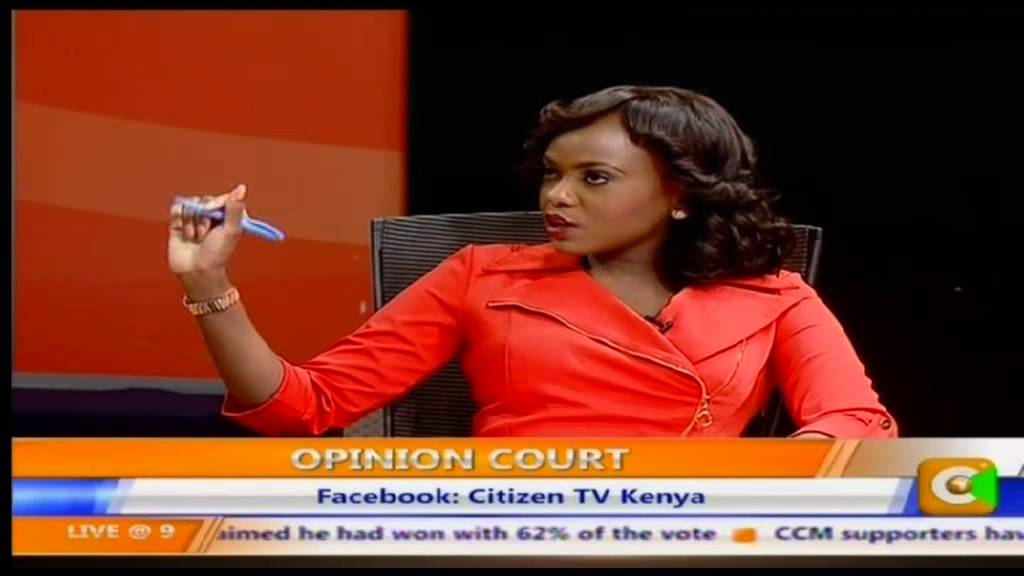 Kenyans love politics. That's a fact that media houses have never failed to appreciate. So they feed Kenyans with lots of political stuff both in print and broadcast platforms.
To spice up their political reporting, TV stations often invite so-called political experts and/or analysts "to put things in perspective". Whether it's within the news or after news, analysts make for great viewing and listening during prime-time.
Well, you may want to think again about what to do with the time you spend watching those ubiquitous programmes – be it Side Bar or Decision 2017 on NTV, CheckPoint and Morning Express on KTN or even JKL Live, Opinion Court and Power Breakfast on Citizen TV.
It has emerged that these analysts, who play a major role in shaping public opinion on political affairs, are actually hired political 'consultants' and moles out to drive particular views supported by their sponsors.
In this year's elections, both the August 8th and the repeal presidential elections on October 26th, the country's main political parties – NASA and Jubilee – hired the services of such political analysts who appeared on TV, and some still do, at the very exorbitant cost of Ksh 100,000 per show.
That's why you find the same analyst appearing on almost all TV stations at different times. It is understood that media houses pay some of the analysts to appear on their stations, but media managers will be happy to know that whatever they pay them is just the icing on the cake.
Some even appear on late night programmes but are still able to wake up early to take part in morning shows the very next day, something that has not gone unnoticed by keen observers leading to suggestions allowances are the key motivator.
Once an analysts is given an opportunity on TV, he or she liaises with either Jubilee or NASA secretariats depending on his political persuasion to negotiate for a fee to peddle the party's agenda. Some of the prominent analysts who have appeared many times on TV during the presidential campaigns and elections include Miguna Miguna, Otiende Amollo, Nicholas Havi and Olga Karani of NASA while on Jubilee side there is Mithika Linturi, Kimani Wamatangi, Jennifer Shamala, Susan Kihika, as well as Kimani Ichungwa and Macharia Munene just to mention but a few. Lawyer Charles Kanjama has also been a regular.
It is not clear who among them is paid by political parties, but those on the payroll are called in for a briefing on what the key messages to push forward.
This revelation will likely have media houses rethinking how they choose their panelists. But it is a tricky affair as what makes the debate interesting are the contrasting views and often controversial personalities invited.
There have also been cases where political parties pay for their allies to be included on popular talks shows – such as JKL, Sidebar, or Checkpoint – and then send their preferred speakers with a prepared script.
Panelists who appear on the shows are draw allowances from media houses.
'Fake News' reinforces trust in mainstream media
New study by Kantar found that the reputation of traditional print and broadcast media outlets has proven more resilient than social media platforms and online only news outlets
Traditional print media and broadcast outlets are more trusted that digital platforms in the coverage of politics and elections, a new study by the world's leading research, data and insight brand, Kantar, has revealed.
The global "Trust in News" study, which surveyed 8,000 individuals across Brazil, France, the United Kingdom and the United States of America about their attitudes to news coverage of politics and elections, found that:
The efforts to brand 'mainstream news media' as 'fake news' have largely failed. The reputation of traditional print and broadcast media outlets has proven more resilient than social media platforms and online only news outlets, primarily as a result of the depth of coverage being delivered.
Audiences are becoming more widely informed and sophisticated in their engagement with, and evaluation of, news content.
The public retain a belief that journalism is key to the health of democracy – but have become more sceptical. Specifically, in both in Brazil and USA, where a significant percentage of the population believe 'fake news' impacted the outcome of their most recent elections.
Who do we trust?
The reputational fallout of the 'fake news' phenomenon has been predominantly borne by social media and messaging platforms, and 'online only' news channels. Print magazines, at 72%, are the most trusted news source, closely followed by the other traditional outlets of print newspapers and TV and radio news. Only one in three recognise social media sites and messaging apps as a trusted news source. 'Online only' news outlets are trusted by half of the population, significantly less than their print and broadcast brethren. Interestingly, the online presence of print and broadcast media are trusted slightly less than the originating titles and channels.
Social media and messaging platforms have sustained significant reputational damage as a source of trusted news. News coverage of politics and elections on social media platforms (among which Facebook is dominant with 84% usage in the preceding week) and messaging apps (of which Whatsapp is the most used) is 'trusted less' by almost sixty percent of news audiences (58% & 57% respectively) because of the 'fake news' phenomenon. 'Online only' news outlets also sustained significant reputational damage in this respect: 'trusted less' by 41% of news audiences.
Print titles have proved more resilient, experiencing a smaller loss of trust, with print magazines and newspapers both 'trusted less' by 23% of audiences. However, both categories also experienced similar increases in trust in their coverage (23% and 17% respectively).
Print media nets out with more than three quarters of news audiences trusting them 'the same' or 'more than' before the 'fake news' phenomenon. 24-hour news channels also retain a strong position as a trusted source with 78% of news audiences trusting them 'the same' or 'more than' before the 'fake news' narrative.
Across all four surveyed countries, 46% of news audiences believe 'fake news' had an influence on the outcome of their most recent election. This was most pronounced in Brazil – where 69% believed fake news had an impact, and the USA where 47% believe there was an influence. There is though some recognition that companies like Facebook and Google are taking steps to tackle 'fake news'. (13% of UK news audiences claiming to have seen efforts vs a third of Brazilians, 16% in France and 22% in the US).
News consumption habits are evolving
The news-reading public are becoming a more widely informed audience. 40% of news audiences have increased the number of news sources they use compared to 12 months prior. 'All online' has overtaken television as the primary source of news (figure 3). With under 35 year olds, social media – despite its reputational issues –almost matches television as a source of news (65% Vs 69%).
The news audience is additionally becoming a more thoughtful audience. Contrary to 'news filter bubble' or 'echo chamber' narratives, we find 40% of social media users explore alternate views to their own and almost two thirds worry that 'personalisation' will create a 'news filter bubble'. More than three quarters of news consumers claim to have independently fact-checked a story, while 70% have reconsidered sharing an article – worried that it might be fake news. On the flip side, almost one if five admit to sharing a story after reading only the headline.
The Kantar 'Trust in News' survey conducted representative sample surveys of 2,000 individuals each in Brazil, France, the United Kingdom and the United States of America.  A more complete summary of the survey can be found on Kantar Insight pages, along with access to the full report.