Uhuru to pay dowry to the Maasai in grand traditional ceremony
During the First World War, the late Mzee Kenyatta was advised to hide in Narok to avoid being recruited into the British army after his elder brother, Kung'u, was conscripted in 1914
Preparations to receive the bride price for President Uhuru Kenyatta's great grandmother the late Susana Musana are ongoing at Ngoswani village in Lemek area, Narok West Sub County where she hailed from.
Giliisho's family is pulling all stops as they prepare for the great day when they are set to receive visitors from the First Family, who will be coming to make amend after their great grandfather failed to comply with tradition by paying the bride price in the early 18th century.
The family's spokesperson, Chief John Giliisho, said they are well prepared with special foods that according to the Maasai culture must be given to distinguished guests.
"We have a special bull for the visitors according to our culture. The cow is black and white in colour and it is already cleansed by the elders. The meat will be prepared on olive tree leaves. The visitors will eat only some special parts of the cow," he said.
The olive tree, known as Oloirien in Maa or Mutamaiyu in Kikuyu, is preferred for the ceremony because the Maa community believe it is a divine tree. The community uses its charcoal to clean calabashes and sticks for smoking milk gourds. Its burning branches are used to flavour soup giving it a fragrant smell.
Though the specific day to deliver the bride price is yet to be set, the chief confirmed that special songs are being composed to entertain their guests, adding everyone will be required to dress in Maasai attire to reflect the importance of the day.
Special wine
"Respected elders in our society will dress our visitors with special Maasai attire and, thereafter, lead them to sit on an exceptional stool where they will dialogue and reconcile over the past wrongs before the two families are blessed by the elders," he said.
Chief Giliisho says special wine to bless the visitors will prepared. According to the Maasai culture, only wine prepared locally by elders is used during the ceremony.
"Everyone is welcome to come and witness the big occasion but not everyone will be allowed in the distinct room where the First Family will be hosted or to taste the food set aside for them," he says.
The long journey that started early this year has seen President Uhuru Kenyatta's family hold discreet talks with Giliisho's family on how to pay the bride price his great grandfather should have taken care of.
Those in the front line in the negotiations are Uhuru's cousins Ngengi Muigai and Captain (Rtd) Kung'u Muigai, who during a recent youth meeting in Narok town reiterated that preparations to pay the bride price were in top gear.
Captain Muigai said that in the late 1890s, Gikuyu warriors raided a manyatta in Narosoora area in Narok and took a girl and a herd of cows. The girl, identified only as Musana, was later taken to Gatundu and given to the family of Kung'u Magana.
Magana, their great grandfather later on married Musana and renamed her Wanjiru. The two had a child named Muigai, who was the father of Kung'u Muigai, Kenya's first President Mzee Jomo Kenyatta and James Muigai.
Captain Muigai and Ngengi are sons of James Muigai, hence Uhuru's first cousins all who have Musana (Wanjiru) as their great grandmother.
He explained that because President Uhuru was named after his great grandfather, Muigai, the responsibility is on him to pay his bride price.
"Kung'u, the son of Musana went ahead to marry his wife without paying his mother's bride price. Mzee Kenyatta also went ahead to marry before paying his grandmother's bride price, but now, President Uhuru Muigai Kenyatta wants to correct the wrong meted on the Maasai community by paying the price," says Capt Muigai.
Musana, according to Capt Muigai, is the Kenyatta's family matriarch and her home was traced to Narosoora in Narok after Uhuru ascended to power in 2013. "Musana is the mother of our family, we respect her and that is why we have taken time to trace her origin," he says.
During the First World War, the late Mzee Kenyatta was advised by Musana to hide in Narok to avoid being recruited into the British army after his elder brother, Kung'u, was conscripted in 1914 and was never seen again.
Mzee Kenyatta is said to have taken refuge in Narok for five years. When he returned to Gatundu, he spoke fluent Maasai and wore a beaded belt called 'Inyatta' in Gikuyu.
"Kenyatta stayed in Naroosura during the entire duration of the First World War. He even opened a shop in the area. This is where he learnt to speak fluent Maa language," he said.
Mzee adopted the name Kenyatta when he went back to Gatundu because of the belt that he loved most. He had it from the time he got into politics until he became president.
One of the most important practices in Kenya and indeed in most of Africa is the custom of paying bride price to the family of a prospective wife. A couple in love cannot just take off, get married and establish a home. There are detailed steps and procedures that are to be followed before a couple can marry.
When a young man finds a girl that he fancies and he desires to marry, he has to declare his intentions to her family. In some Kenyan cultures such as the Maasai's, this was done by the man planting a spear outside the home of the young girl.
After this, the young man gathers a number of his friends for a casual visit to the family of the girl. During this visit, nothing serious is discussed but the man makes his intentions clear from the word go. Of course, you can never show up for any visit empty handed. One must carry gifts for the family to show his appreciation. This usually includes every day household items such groceries as well as money and some specific gifts for the parents and immediate family.
Another visit is arranged where the young man comes along with his family members and elders from his clan. This is a crucial visit as this is when the actual bride price is discussed.
Reasonable down payment
The young couple is usually not allowed to attend the negotiations. If the two families agree, bride price is set. Usually, bride price is in form of cows and goats. This is then converted into money and the family is required to make a reasonable down payment.
At this point, if the parties agree, a wedding is granted and the young couple can either move in together or hold a wedding ceremony in a church or at the Attorney General's chambers.
In most Kenyan cultures, bride price is not paid at once. The man is expected to show appreciation to the family of the bride for the rest of his life by supporting them financially even after clearing the stated bride price.
Many Kenyans have, however, been influenced by western culture and are dropping their cultural practices. Still, many cultures are holding onto their practices. The cultural practice of paying bride price in Kenya is expected to continue for a long time.
Drink alcohol in moderation or not at all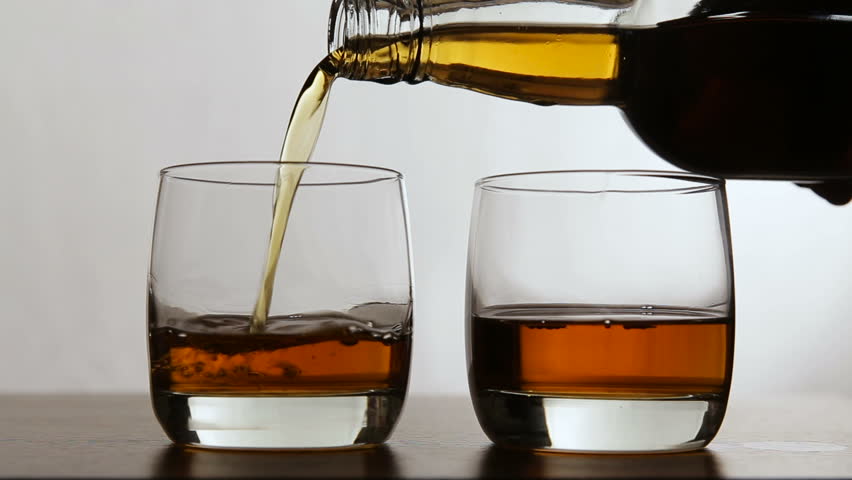 Alcohol intake in moderate amounts have been linked to health benefit but it gets addictive and highly toxic when we drink too much of it. Ethanol is the active ingredient in alcohol and it affects the body in many different ways.
It directly influences the stomach, brain, heart, gallbladder, and liver. It affects levels of lipids (cholesterol and triglycerides) and insulin in the blood, as well as inflammation and coagulation. It also alters mood, concentration, and coordination. The more you drink and especially above the recommended limits, the greater the risk of developing serious problems.
Does your drinking pattern really matter? One of my clients asked me this question and I thought of sharing with you my answer. Having seven drinks on a Friday or Saturday night and then not drinking the rest of the week is not the equivalent of having one drink a day.
What you drink (beer or wine) is not as important as how you drink. The recommended weekly total may be the same, but the health implications are not. Excessive alcohol consumption can lead to accumulation of fat in the liver which causes inflammation then eventually liver failure.
Your liver processes alcohol and it cannot cope with so much at a time. Drinking more alcohol than the liver can cope with can damage liver cells and produce toxic by-product chemicals. Moderate intake of alcohol means, having one drink a day for ladies and two drinks a day of men.
So how can alcohol affect your health?
1. Chronic alcohol abuse can impair brain function permanently however moderate intake may have benefits for brain health.
2. Alcohol abuse and depression are linked. People may start abusing alcohol due to depression or become depressed from abusing alcohol.
3. Evidence on alcohol and weight gain is mixed. Heavy drinking and beer are linked to weight gain while moderate drinking and wine are linked to reduce weight gain.
4. Moderate alcohol consumption is linked to reduced risk of cardiovascular disease but heavy drinking appears to increase the risk.
Also by this author
Because each of us has unique personal and family histories, alcohol offers each person a different spectrum of benefits and risks. Whether or not to drink alcohol, especially for "medicinal purposes," requires careful balancing of these benefits and risks.
If you are thin, physically active, don't smoke, eat a healthy diet, and have no family history of heart disease, drinking alcohol won't add much to decreasing your risk of cardiovascular disease.If you already drink alcohol or plan to begin, keep it moderate—no more than two drinks a day for men or one drink a day for women.
So don't feel pressured to drink alcohol. However, if you do drink alcohol and you're healthy, there's probably no need to stop as long as you drink responsibly and in moderation.