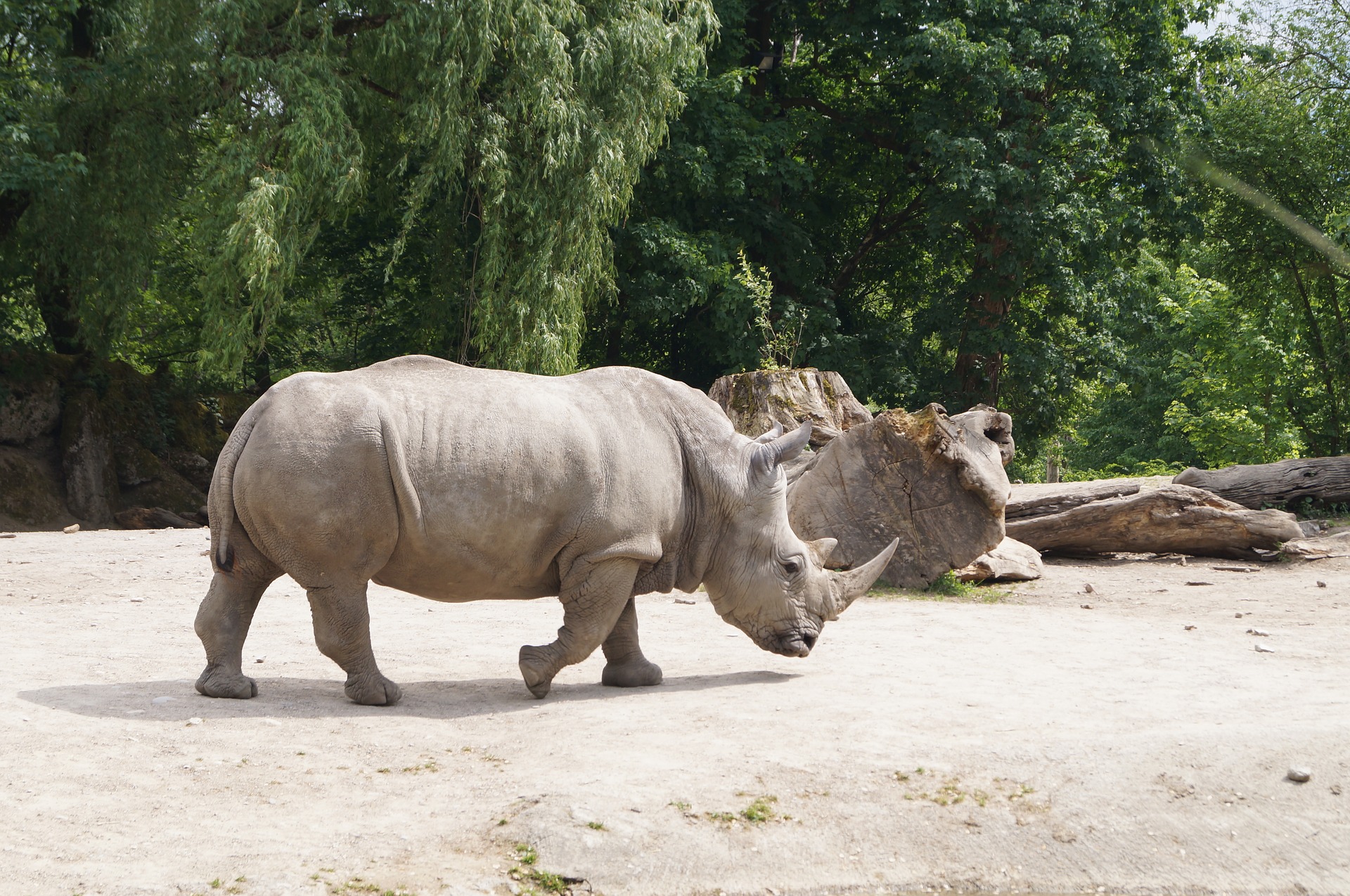 Kenya said on Friday that efforts to halt the extinction of northern white rhinos have borne fruit after successful harvesting of eggs from the only two remaining female members of this species, paving way for artificial breeding.
Tourism and Wildlife Cabinet Secretary Najib Balala said the removal of eggs from the two female northern white rhinos, by a consortium of local and international scientists, marked a milestone in saving the critically endangered iconic species.
"The concerted efforts to save the last northern white rhinos should guide the resolutions the world makes at the ongoing CITES meeting in Geneva," said Balala, referring to the Convention on International Trade in Endangered Species of Wild Fauna and Flora.
"The assisted reproductive technique should galvanize the world's attention to the plight of all rhinos and make us avoid decisions that undermine law enforcement and fuel demand for the rhino horn," he added.
A team of veterinarians from Kenya, Germany and the Czech Republic on Thursday completed the process of harvesting eggs from the two female northern white rhinos at Ol Pejeta Conservancy.
The harvested eggs will be artificially inseminated with frozen sperm from northern white rhino bulls and the embryo will be transferred to a southern white rhino surrogate mother.
Scientists said removal of eggs from the world's only remaining northern female white rhinos, called Najin and Fatu, was a culmination of years of research and trials based on international best practices.
"We were able to harvest a total of 10 oocytes-5 from Najin and five from Fatu, showing that both females can still provide eggs and thus help to save these magnificent creatures," said Thomas Hildebrandt, from Germany's Leibinz Institute for Zoo and Wildlife Research, and David Ndeereh, from Kenya Wildlife Service, who headed the procedure.
Najin, Fatu, and their two male counterparts, called Sudan and Suni, were in 2009 relocated from a zoo in the Czech Republic to Ol Pejeta conservancy in the hope that natural breeding would occur.
However, no pregnancies occurred and the sperms of Suni and Sudan, who died in 2014 and 2018 respectively, were preserved to facilitate assisted reproduction in future.
Avantea, an Italian laboratory for advanced technologies for biotechnology research and animal production, will be in charge of fertilizing the eggs in vitro using the preserved semen from the two dead northern male white rhinos.
"Yesterday's operation means that producing a northern white rhino in vitro, which has never been done before, is a tangible reality for the first time," said Cesare Galli from Avantea.
Richard Vigne, managing director of Ol Pejeta Conservancy, hailed the breakthrough that could halt extinction of northern white rhinos.