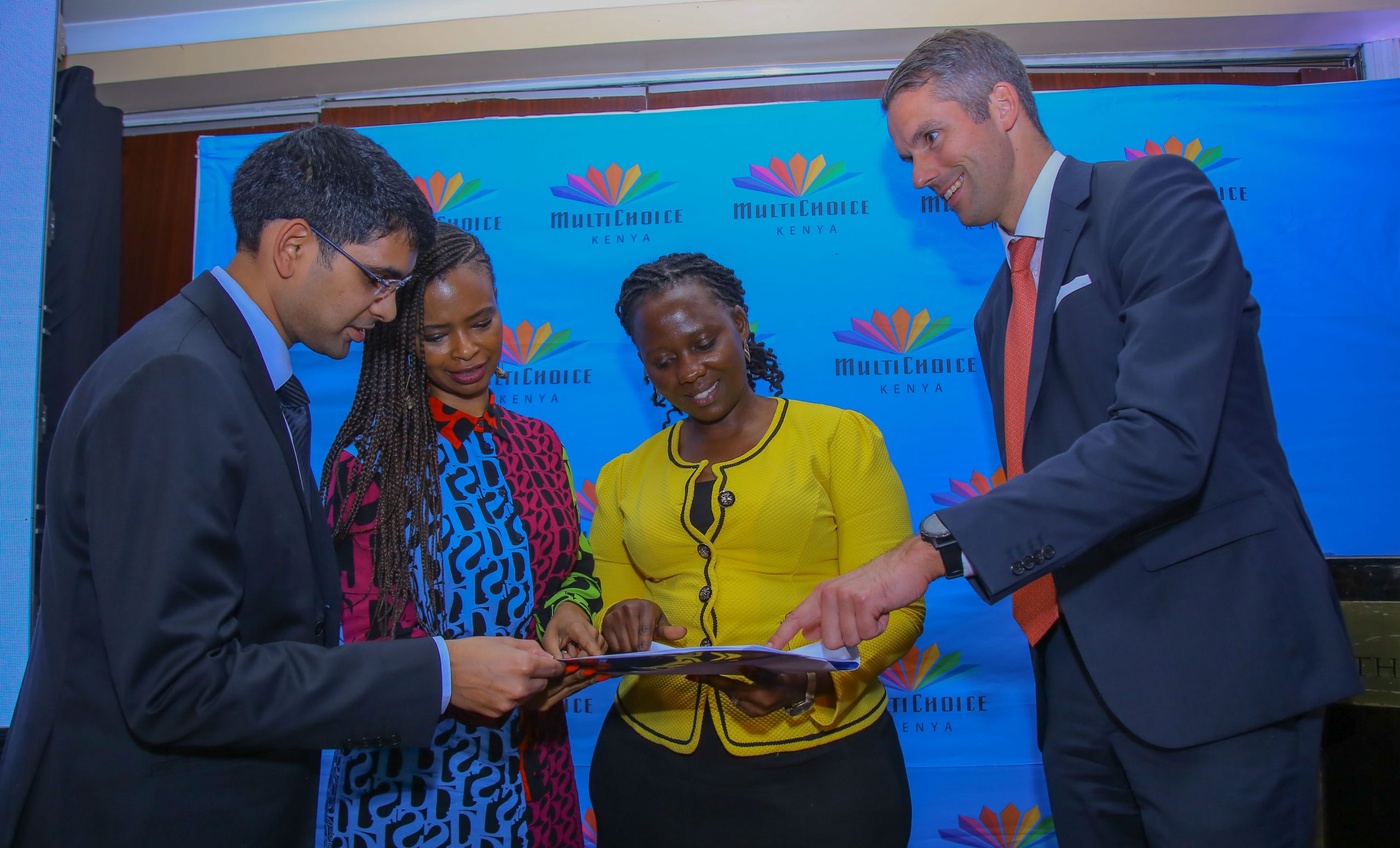 DStv and GOtv owners Multichoice impacted a big part of the Kenyan economy during the past three years that the company has been present in the country.
According to a report done by Accenture, Multichoice has, directly and indirectly, contributed Sh 59.3 billion to the Kenyan GDP for the period between April 2015 and March 2019.
The company's economic impact was evaluated through its records on the procurement of goods and services in its supply chain and associated ripple effects through the economy. Accenture also measured MultiChoice Kenya's direct contribution to Kenyan GDP through the sum of its profits, wages, and taxes paid in Kenya.
Direct Investment in Entertainment
The company's core business including its impact on employees, training, taxes, regulatory fees digital entertainment platform has contributed Sh 22.6 billion to the country's economy over the same period of time.
According to the report, Multichoice directly employs a total of 181 people with 69 training sessions conducted every year. The company's contribution to the economy is also as a result of the video content produced during that period. During the period in question, Multichoice produced 12,423 hours of connected video content.
The company has also paid Sh 1.8 billion worth of direct taxes while Sh 7.1 billion has been paid in indirect taxes. Over the same time, Sh 124 million has been paid in regulatory fee contributions and up to Sh 11.4 billion in GDP uplift from employment has been generated.
Local Content
Locally produced content has also played a part in helping Multichoice make a contribution to the country's GDP. The local content industry through its local channels, SuperSport, and infrastructure investments have contributed Sh 14.2 billion over the period the research was conducted. Sh 3.4 billion worth of content was produced, acquired and commissioned. Out of this, 1,181 hours of content is commissioned locally with 5,092 hours contributing to acquired content.
Maisha Magic East has been the greatest player in multichoice's effort to support locally developed content. The channel's investment in local content has reportedly impacted over 200,000 lives by job creation and household reach. A total Sh 8.4 billion in GDP uplift from the employment opportunities has been generated over this period.
Empowered Supply Chain
The value chain to distributors, installers and ancillary suppliers for operations at Multichoice amounts to Sh 21 billion. Sh 3.5 billion has been invested for distributors and installers with Sh 2.4 billion adjacent contributions from ancillary suppliers e.g. marketing call centers. A total Sh 11.7 billion GDP uplift from employment engagement with Sh 1.2 billion in subsidies has been borne on behalf of customers.