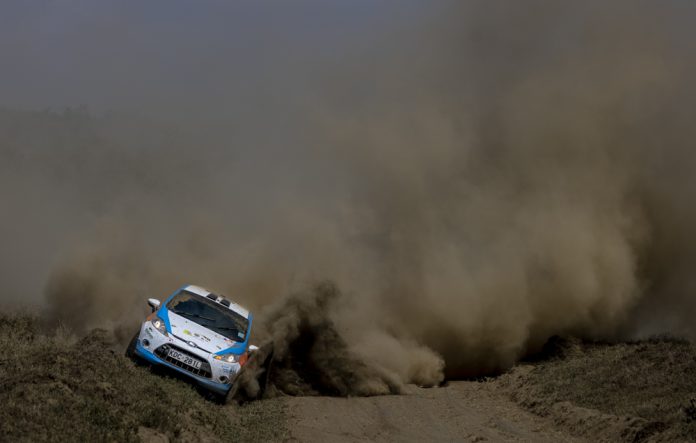 Between June 24 and June 27, the rally world descended on Kenya for the return of the Safari Rally to the World Rally Championship (WRC) calendar after a 19-year absence. Sebastian Ogier, in his Toyota Yaris, came out on top after a grueling race.
But aside from the big name participants in the star-studded field, who included Kenyans Onkar Rai, Karan Patel,Carl Tundo and Jeremy Wahome, two of President Uhuru Kenyatta's aides were among those revving up the engines in Naivasha – Nzioka Waita and Laban Cliff Onserio.
Former NTV presenter Onserio was a co-driver for Rio Smith in their Ford Fiesta, car no. 67 in the Safari rally. Onserio is the Deputy Communications Director for the President's Delivery Unit (PDU).
18-year old Smith was the youngest entrant in the rally, and has been racing since he was four years old. The Safari Rally was his first international rallying event.
The duo posted an impressive performance, finishing the rally in 10th Position in the Kenya National Rally Championship (KNRC) standings and 26th Position in the WRC standings.
This was despite a tough third day that saw their right rear wheel ripped off leaving the vehicle in need of serious repairs. As Onserio revealed, he and Smith were flown to the service base in a chopper by Tourism Cabinet Secretary Najib Balala.
"The reality is slowly sinking in. We finished the #WRCSafariRally. 10th Position in KNRC 26th Position in WRC. What an experience !" the Communications Strategist shared at the end of the race.
Notably, Onserio is a seasoned co-driver who has taken part in various KNRC events over the years.
Nzioka Waita is the Chief of Staff in the Office of President. He and co-driver Tuta Mionki were also among the 58 teams which took part in the rally. Their car no. 39 was among those flagged off by the President on Thursday, June 24.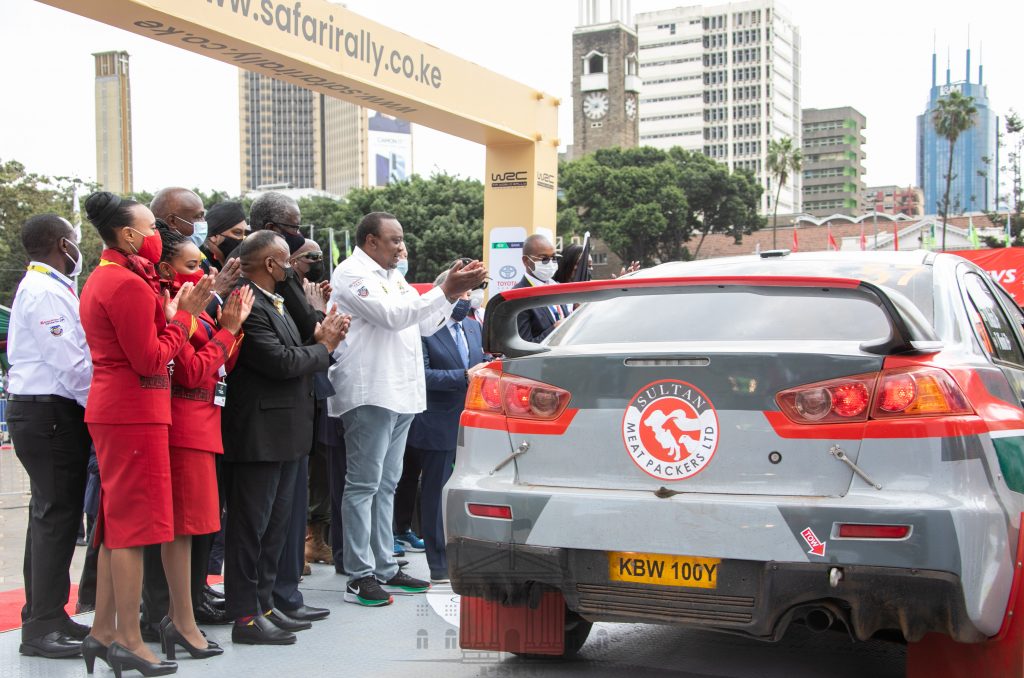 Tuta Mionki is a partner at Echelon Capital, who has previously held a number of corporate HR roles including at Riara Group of Schools as Group HR Manager and Nairobi Java House as HR Manager.
The team, however, had to retire from the rally with 5 stages to go after suffering gearbox failure.
A dyed-in-the-wool rally lover, Waita, however couldn't help but praise the return of the Safari rally for its stunning landscapes and unforgiving terrain.
"The #WRCSafariRally has lived up to its billing…the breathtaking scenery gave way quickly for the heat ,dust & exhilarating pace… but most of all it has shown it's true nature: unforgiving & no respecter of fame or status! Truly a one of a kind event!" he wrote.