A private hospital along Argwings Kodhek Road in Upperhill, Nairobi has in the past few weeks made it to the local dailies in several African countries. Why? Nairobi Hospital seems to be the go-to facility for East African leaders and dignitaries seeking treatment for Covid-19 among other ailments.
Local and international publications also claim that Tanzanian President John Pombe Magufuli was admitted to Nairobi Hospital after showing Covid-19 related symptoms, but authorities in Tanzania are yet to issue an official statement. Tanzania's Finance Minister and several other prominent figures from the country are also said to be at the hospital.
Former Somalia president Ali Mahdi Muhammad died at a Nairobi hospital where he was receiving treatment for Covid-19. His passing was confirmed by Somalia Information Ministry Spokesperson Ismael Omar.
Sources at Nairobi Hospital told Business Today that ailing military men, politicians and business men from neighbouring countries including South Sudan, Rwanda, Uganda, Congo, Burundi and Somalia had all checked into the facility's private wing for treatment over the past year.
While Kenya's public health system is weighed down by corruption, inadequate funding, mismanagement and labour disputes – its private facilities seem to be fairing much better. Ensuring that the country's health facilities – both private and public – meet the highest international standards would open up a multi-billion shilling medical tourism industry in the country.
Kenya has for years spoken of its lofty plans to become a leader in medical tourism, although little effort has been made towards the same. The country's Vision 2030 development strategy has among its goals positioning the country as a destination for specialized health and medical services.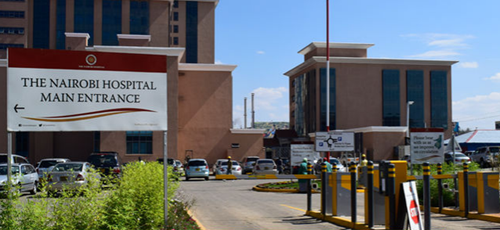 The Covid-19 pandemic has made Kenya's unique position as a regional hub all too apparent. This must be translated to quality healthcare for all.
It is estimated that Africans spend about Sh380 billion annually in search of healthcare overseas – public and private investment in healthcare in Kenya would open up new revenue streams for stakeholders, fueling economic growth and development.
Many Kenyans still travel to India, South Africa, the United States, Dubai, Germany and the United Kingdom among other nations to receive specialized medical care. A recent report from the National Assembly Health Committee indicated that over 10,000 Kenyans travel abroad annually in pursuit of medical treatment, spending at least Sh10 billion.
Research from Nairobi Hospital's Dr Joan Osoro Mbui revealed why they do so – higher cost of treatment in Kenya, unavailability of the intervention in Kenya, long waiting time, fears over quality of services, exclusion of their condition from their insurance cover and a desire for privacy.
Kenya should embark on fixing these problems and prioritize full implementation of the Universal Health Care (UHC) program. A world-class healthcare system is possible, and if Kenyans of all social classes believe in it so will the world.
The growth of medical tourism in Kenya would also lead to the creation of more jobs, and deepen relations with other countries.
Kenya should aspire to be Africa's no.1 medical tourism destination and a place where quality healthcare is guaranteed regardless of the size of your bank account.
Cancer patients make up over 50 per cent of Kenyans going for medical treatment overseas. Renal diseases (16.8 per cent), cardiovascular diseases (7.8 per cent) while skeletal disorders account for 3.4 per cent. Hospitals have been investing in specialized equipment and experts in these areas to offer services comparable to the best hospitals in the world.
Among organizations looking to tap into the medical tourism market is Mediheal Group of Hospitals. Their VP for Business Development, Gokul Prem Kumar, in a 2019 interview revealed why he believes Kenya is best placed to be the continent's premier medical tourism destination.
"Kenya, besides being well connected within Africa and beyond by air, road, and water, the country offers a beautiful diversity of landscapes and good climate,"
"And in providing good connectivity for patients, and with an excellent hospitality, Kenya possesses the most advanced infrastructure with ultra-modern facilities in healthcare," he observed.