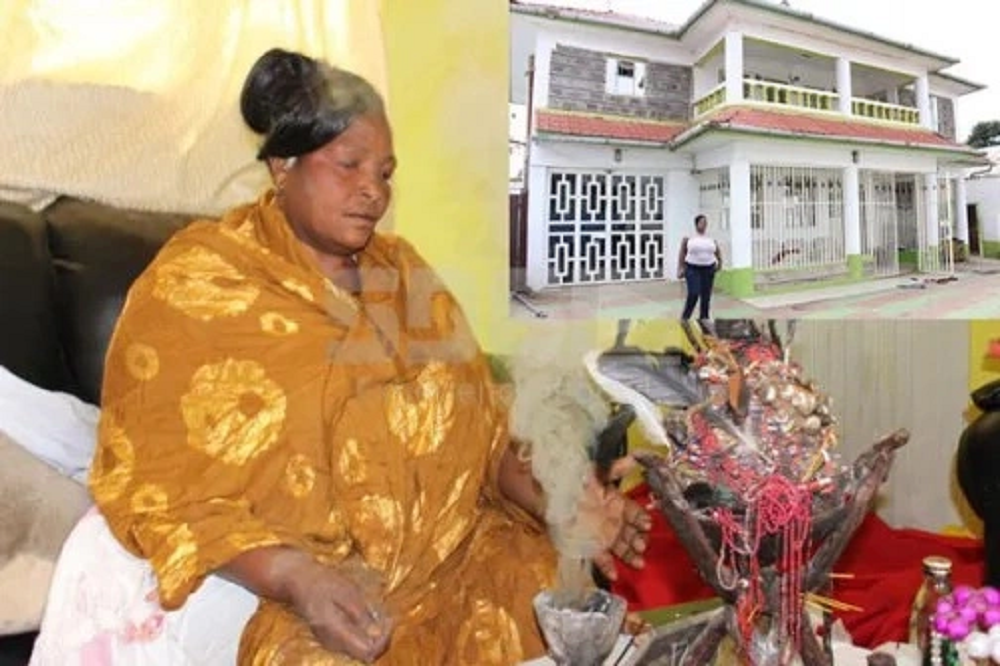 Being a witch doctor in Kenya is usually associated with some sort of supernatural craft, the reason why many operate opaquely. Their clothing and tools of trade are fashioned in such a manner that they scare most clients who seek their wealth.
When you visit them, they boast of how they could cure all manner of diseasès, change your financial fortunes, get one a job or aid the sacking of someone you are not in good terms, save you from bad omens, get back a lover or call back a lost relative. And don't forget their magic cure for impotence, infertility and broken marriages. The list is endless.
But some believe they use tricks to con hapless clients, which is why they are seen in negative light by many Kenyans.
However, while most of them work discreetly, have no social life and mostly, have no material wealth to show for their sweat, a recent story in the Nairobian came as a shock for many. And it is likely to change the perception people have of them.
According to the story, Annah Mutheu lives in a lavish home decorated with a fleet of modern age automobiles and standard swimming pool, among other amenities, estimated to be worth Ksh40 million. The 39-year-old "boss lady' (as she prefers to be called) is in a class of her own.
She dropped out of school at class eight to inherit the trade from her parents and today she finds it very normal to showcase publicly how wealthy she has become from the business.
READ: HOW NTV SNATCHED WORLD CUP TV RIGHTS FROM KBC
"Most people assume that witch doctors are poor and lead miserable lives. That is not the case. I am a woman of means and my juju business has made me rich," the former student at Katwii Primary School told the Nairobian paid her a courtesy call at her home in Tala in Kangundo, Machakos.
Startlingly, Mutheu says she is a staunch Christian who never miss church services on Sundays and that he bible has been of great help in healing her clients who stream in turns while others patiently wait for the services of  'the boss lady.'
But wait for it! She explains that most of her wealth is from her businesses and not the juju practice only.
"My properties are countless since I also invest in real estate within the country. I have three lorries, three public service vehicles, three personal cars, a petrol station and  plots in Nakuru, Nairobi, Mombasa, Malindi and here in Tala," she says.
Mutheu says she invested heavily in her lavish house with a view to attract more clients and the trick has dearly paid off.
ALSO SEE: BUSINESS PEOPLE USE BLACK MAGIC TO MINT MONEY
 "Most witch doctors live in dirty places, which is a turn off. I decided to do my business differently. Clients are always streaming in seeking my services. You see, if you make them feel comfortable, they will always come back," she says.
In a day, Mutheu told the paper she receives between 60 and 80 clients that sees her bag a clean Ksh 60,000 daily for 'consultation' fees alone, which totals to Ksh 1.8 million a month.
Her clients range from businessmen, politicians to corporate grandees Others come from the diaspora. Mutheu says she only requests their "pictures" via WhatsApp or email and a look at them successfully solves their woes.
"My mother told me how to trade and she also told me that I can because when I was born, the spirit of witching was inside me. I have no regrets," she adds.
NEXT: THE SOCIAL SCIENTIST MAKING IT IN THE FASHION WORLD