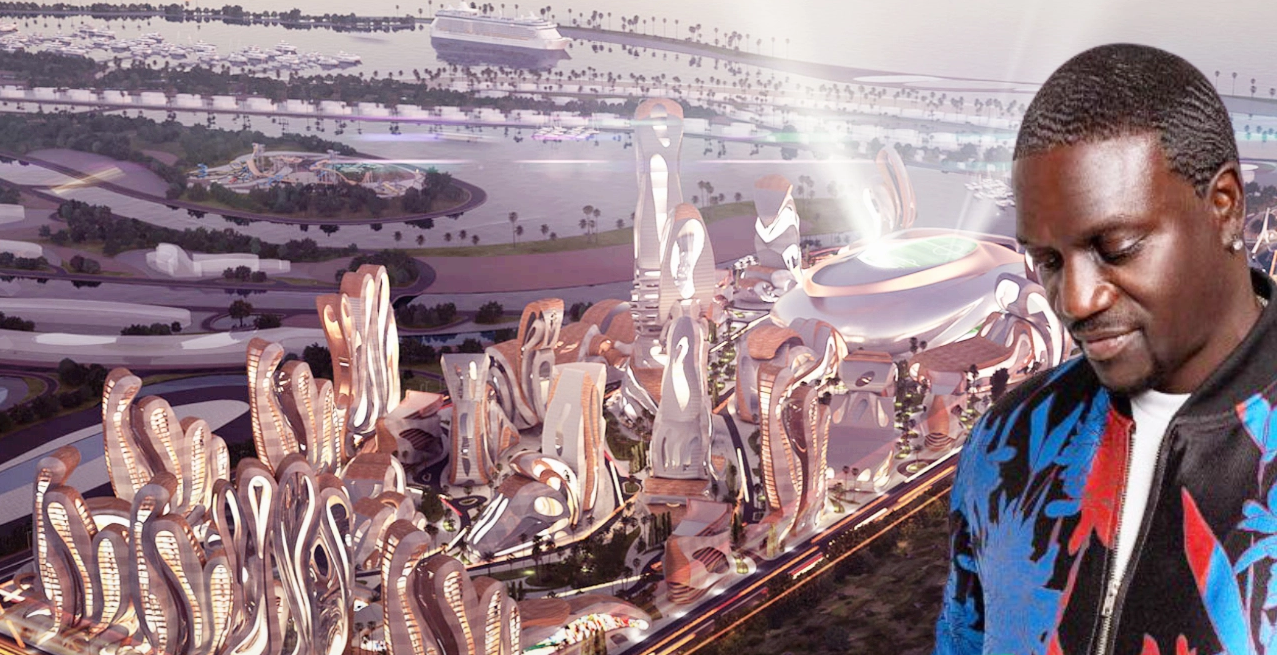 The global hype about cryptocurrency has hit Kenya as well. Since the launch, it has evolved through many versions. These new and improved versions are now being accepted worldwide.
People in other countries are buying and selling these virtual currencies and earning millions by investing a few bucks. Then why should Kenyans be left behind?
The famous singer and philanthropist, Akon has created a cryptocurrency called Akoin that has started trading as a global crypto exchange. It has also been launched in the tech city of Senegal as a means of payment. This tech city is a $6 billion futuristic city that is being built in Senegal.
The Futuristic Project
This tech city is basically a futuristic project that has been announced by the singer in western Senegal. It is a kind of a sustainable project. The work on this project will begin in the first quarter of 2021 and will be done by American company KE international.
The best part of the city is that it will have a special tax zone that means the imports are reduced in such a country. This way more investors would get attracted here and start working. This will benefit the country in return. However, the country will work exclusively with the Akoin cryptocurrency.
Akoin Cryptocurrency
The Akoin cryptocurrency has even started trading against BTC and USDT. It will be used as a primary currency. This futuristic city will be the hub of technologies. During the pilot stage of the city that will start this month, the residents will be able to pay or get paid through Akoin cryptocurrency.
The currency that is being paid can instantly be converted to any other form of exchange as well. This currency will have services such as debit card or other merchant services through which 30,000 transaction swaps are projected to be processed.
By 2021 the number of residents will increase and so will the transactions. This may lead the services to a volume of 1.5 million transactions per month. The Akoin currency has been traded globally by coinciding MMTC and it has also been listed on the Bittrex cryptocurrency exchange.
The initial 30,000 transactions are expected to be performed next month. After the 30,000 transactions, a card will be launched so that the merchants who accept MasterCard can also be able to accept Akoin.
A blockchain hub called the Kenyan Opportunity Hub in Mwale Medical Technology City
Many people find transaction fees a bit expensive because most of them do not make enough money. However, they are excited about the Akoin ecosystem where they will be able to save lots of money. Here, the transaction fees will not be charged and that is what has made people excited about.
The launch of this cryptocurrency is the first step in building this futuristic city. There are many more milestones to be done. However, a blockchain hub called the Kenyan Opportunity Hub in Mwale Medical Technology City will also be launched.
A proper city with its currency will start next year but the release of Akoin as a cryptocurrency will bring many benefits. It is a kind of a utility token that is powering atomic swaps between cryptocurrencies, fiat, and mobile phone credits. They have become a popular store in many countries that are eager to develop.
Digital Assets
Kenyan government discouraged cash transactions but not digital alternatives. Since the COVID-19 pandemic, everything has become digital. The pandemic has made many countries opt for the digital asset because it is only the option left when people cannot go to banks randomly.
Covid-19 has forced more people into the crypto world because of the benefits. However, people traded and invested during that period through platforms. The well-organized app known as the Bitcoin Up app has been used a lot too.
So, cryptocurrencies were in high usage, and in such situations Akoin crypto launch is well-timed. People are already using digital transactions and it has become easier for them to turn to Akoin.