In what has been perceived as an indicator of CEO Dr. Ahmed Kelebi's outsized influence at Lancet Kenya, the firm has appointed 3 different people to replace him ahead of his retirement which takes effect on April 30, 2021.
Kalebi's official title was Group Managing Director, CEO and Chief Consultant Pathologist – highlighting the different roles he took on at the organization. The roles will now be split between Mwende Musunga as Group CEO, Matthieu Goge as Group Managing Director and Dr. Charles Wahome as Chief Consultant Pathologist.
In October 2009, Kalebi was instrumental in founding Lancet Kenya, an off-shoot of its South African parent company – Lancet Laboratories South Africa. It operated under Pathologist Lancet Kenya (PLK) and Lancet Services Company (LSC), of which Kelebi reportedly owns 7.67 per cent and 10 per cent respectively. French multinational Cerba Healthcare bought shares in Lancet Laboratories (SA) in a 2019 deal that also saw it take a controlling stake of its Kalebi-led East Africa business.
Kalebi has previously spoken of how he had to learn to multi-task to keep the business going in the early days – handling everything from lab work to accounting and management. Starting with one lab in Upperhill, Nairobi and less than 20 employees, Kalebi went on to spearhead the growth of Lancet to a leading lab services firm operating across East Africa and generating over Ksh2.5 billion in annual sales.
The breadth of his work at the company was perhaps best illustrated in the Ksh1.9 billion pay-out he sought ahead of his exit. Among other employment claims, Kalebi wanted accrued overtime amounting to Ksh473,523,080 since 2009.
Commenting on his retirement, journalist Dr. Mercy Korir wrote: "What a legacy. A vision bearer cannot be replaced."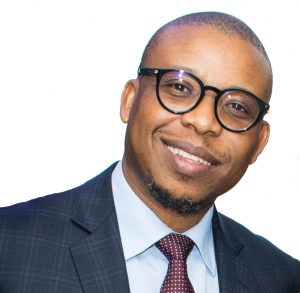 Through his lawyer Donald Kipkorir, Kalebi had claimed that his ownership had been diluted and that he had been sidelined from key processes including hiring of executives since entering the joint venture with Cerba Healthcare.
Kalebi wanted Ksh1.167 billion as a goodwill payment, citing his role in building the firm in East Africa as well as the brand since the company's inception.
He sought employment claims totalling Ksh660 million – including gratuity and bonus pay of Ksh14.5 million and Ksh54.7 million respectively in addition to the Ksh473 million overtime.
Kalebi also sought a Ksh100 million golden parachute and for his his shares in PLK and LSC to be converted into preferred shares free from any dilution without his consent.
His replacement as CEO at the Lancet Group of Laboratories East Africa – Mwende Musunga, has served in various managerial positions at Laborex including Deputy CEO for over two years, Sales and Marketing Director for over 3 years and Sales and Marketing Manager for over 3 years.
The holder of a Bsc degree in Biochemistry from Kenyatta University, Musunga also served as Sales and Marketing Manager for East Africa at Novartis.
The incoming MD – Matthieu Goge – has held leadership positions at leading global organizations including Bayer Healthcare, Siemens Healthcare and Cerba Healthcare.
Dr Charles Wahome, the new Chief Consultant Pathologist, joined Lancet in 2016 as an anatomical pathologist, and later became the pathologist-in-charge of quality management systems and quality assurance.