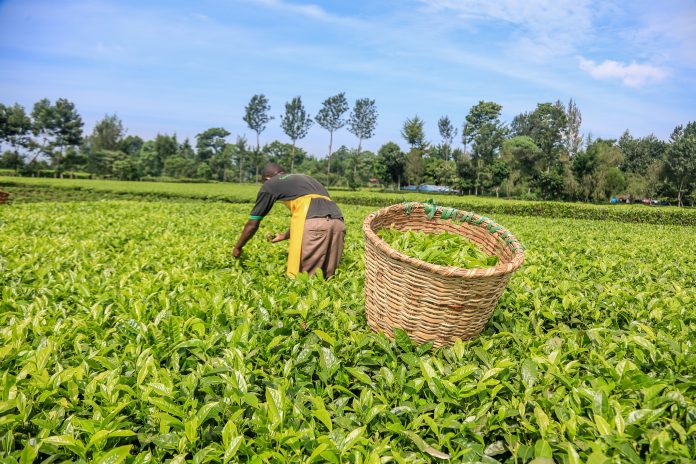 The Kenya Tea Development Agency (KTDA) has increased the pay of tea farmers in the Mount Kenya region by Ksh5. The farmers will receive the money per Kilo delivered to factories and thus end the the March mini-bonus payout.
The mini bonus payments usually covered the cumulative half-year produce between July and December of the preceding year.
The new payout mode is to be implemented this month of March. The farmers will now receive Sh21 per kilo of the green leaf up from Sh16 monthly advance payment.
In 2020, Agriculture Cabinet Secretary Peter Munya issued a directive to KTDA to pay the farmers 50 per cent of the total value of the green leaf that they have delivered to the factories with the remainder to be paid within the financial year.
The move is part of radical changes proposed to rid the sector of cartels that have stifled the multibillion-industry.
Through an Executive Order, President Uhuru Kenyatta directed the Attorney General to conduct an inquiry into the workings of KTDA and the activities of its directors.
The inquiry will look into the alleged statutory and regulatory compliance breaches allegedly committed by KTDA and its directors, including potential price and auction manipulation, abuse of dominance, insider trading, wastefulness and breach of directors' fiduciary duties.
Meru regional KTDA Director Paul Ringera said all factories east of the Rift Valley had settled on Sh21 per kilogram to improve farmers' regular earnings, but had decided to terminate the interim payment (mini bonus) usually paid at the end of April at Sh5 per kilogram.
"The factories west of the Rift Valley have elected to pay a monthly rate of Sh18 on the other hand," said Ringera, who added that the factories were keen to ensure long-term stability of the sector amidst contentious government driven reforms.
According to KTDA farmers in the West of Rift Valley will not enjoy the pay increase and will continue to earn between Sh16 and Sh18 per kilogram of green leaf.
The western counties include Bomet, Kericho, Vihiga, Trans-Nzoia, Nandi, Kisii and Nyamira. Their earnings have trailed those of the Eastern regions in the past decade.
The price of tea is based on a number of attributes, which consumers use in deciding the value of the commodity. Some of the parameters include the aroma and taste.
Where the produce is grown geographically plays a key role in determining the quality, which informs consumers' preferences.
Tea prices at the Mombasa weekly auction have hit the two-dollar mark for the first time this year, giving hope of better returns to farmers after low margins last year.
The commodity fetched an average $2 (Sh219.20) a kilo last week up from $1.97 (Sh215.91) the previous week, with auction managers expecting even better prices this week.
The last time the commodity fetched a 2-dollar price average at the auction was in August last year when it averaged $2.04 (Sh223.58).
READ>>>>>Farmers Owned Sireet Tea Factory Begins Operations