Lancet Kenya CEO Dr Ahmed Kalebi wants Ksh1.9 billion to walk away from the lab services firm he helped build, legal documents have revealed.
Represented by prominent corporate lawyer Donald Kipkorir, Kalebi sent a separation agreement to the firm's director on Monday, March 8 ahead of a board meeting slated for Tuesday, March 9th. He intends to quit Lancet when his employment contract as East Africa CEO and Chief Consultant Pathologist expires on April 30, 2021.
In 2009, Kelebi was instrumental in founding Lancet Kenya, an off-shoot of its South African parent company. It operated under Pathologist Lancet Kenya (PLK) and Lancet Services Company (LSC), of which Kelebi reportedly owns 7.67 per cent and 10 per cent respectively.
French multinational Cerba Healthcare bought shares in Lancet Laboratories (SA) in a 2019 deal that also saw it take a controlling stake of its Kalebi-led East Africa business. The joint venture, of which Cerba holds 51% with Lancet SA holding 49%, notably did not include the South Africa operation.
According to his lawyer, Kalebi's ownership has been diluted and the CEO sidelined from key processes including hiring of executives.
"Our client wants his shares in PLK and LSC to be converted into preferred shares and free from any dilution without our client's consent," Kipkorir wrote.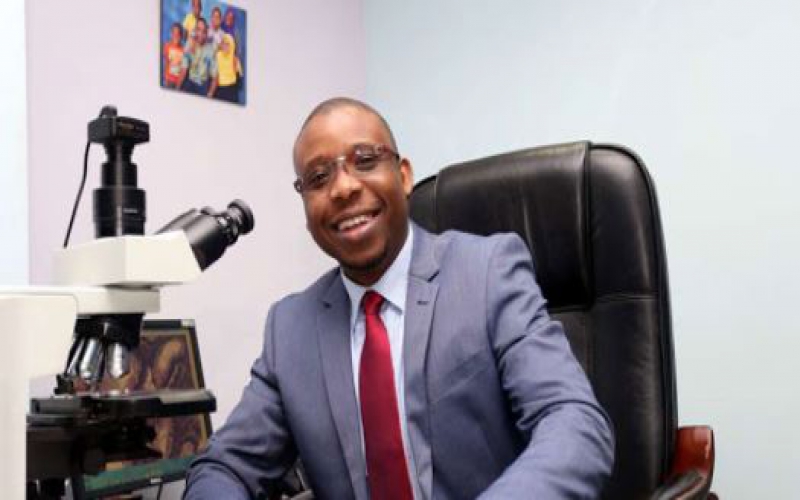 Among other things, he is seeking employment claims worth Ksh660 million and a golden parachute of Ksh100 million.
Kalebi also wants Kh1.167 billion as a goodwill payment, citing his role in building the firm in East Africa as well as the brand since the company's inception. He wants accrued overtime amounting to Ksh473,523,080 as well as gratuity and bonus pay of Ksh14.5 million and Ksh54.7 million respectively.
"The current term under the aforementioned employment contract is set to lapse on 30th April 2021 and our client does not wish to apply for a new term.
"The total claim under the employment contract and under shareholder agreement is Sh1,851,879,151.75 which sums our client claims," Kipkorir wrote. It would represent one of the biggest executive pay-outs on record in Kenya.
Kalebi is one of the most recognizable health experts in Kenya owing to his contributions to discourse on various public health topics, including the Covid-19 pandemic.
He is also seen as an inspirational figure, and has previously told the story of how he went from growing up in Nairobi's low-income Kibera area to setting up one of the continent's biggest lab operations. Lancet's East Africa unit reportedly generates over Ksh2.5 billion in annual sales.
READ>>>>>CS Kagwe Orders Probe Into Lancet Labs Over Faulty COVID-19 Results