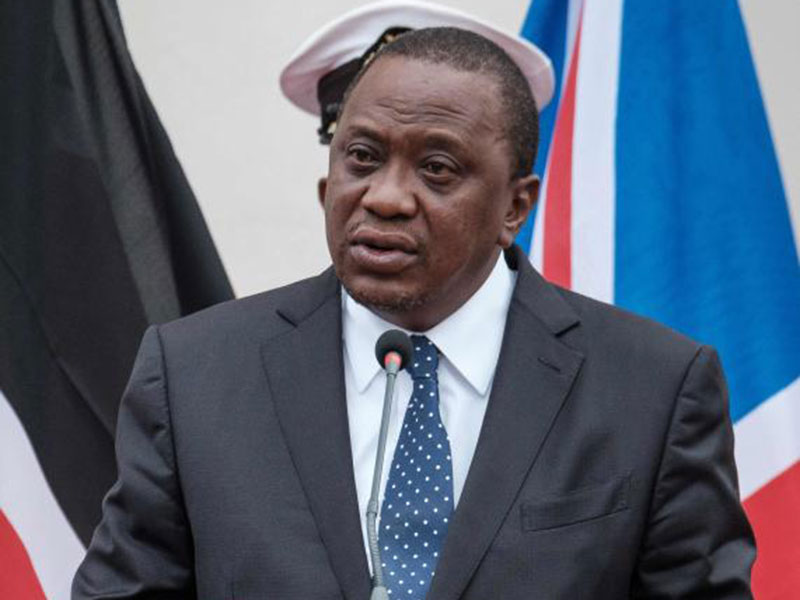 The sticky issue of lack of credit to Small and Medium Enterprises (SMEs) featured heavily at the launch of the new generation coins at the Central Bank of Kenya (CBK) with both President Uhuru Kenyatta and Central Bank of Kenya Governor Dr. Patrick Njoroge expressing their concern over the issue.
SMEs have been the casualties of the law capping interest rates with banks preferring to increase investment in Treasury bonds instead.
Speaking during the launch, President Kenyatta appealed to the bankers to loosen their purse strings to the enterprises which he described as the backbone of Kenya's economy.
"I ask you, as the owners of credit it is time that you start changing how you look at how you deal with credit. We have a lot of young and innovative people. They may not have tittles but they have great ideas. We can take on jointly the responsibility of training them on how to manage their accounts and how to manage their finances but at the end of the day that is of no use if they cannot access credit," said President Kenyatta.
The President added that going into 2019, the government will work with banks to find ways that will open the credit taps for SMEs, sentiments which were echoed by Dr. Njoroge.
A number of global financial institutions have this year also decried the lack of credit to SMEs.
The World Bank in its October issue of the Kenya Economic Update 2018 called for the repealing of the law saying it has led to slow credit growth rates hence starving the private sector much needed access to credit.
"Private sector credit growth has risen from 2% in March to 4.3% in August 2018, signifying a slow but steady pick-up. Nonetheless, even though picking up,private sector credit growth remains well below its historical average at about 19 percent," read the update.
World Bank also advised the government to formulate policies that will allow SMEs to thrive.