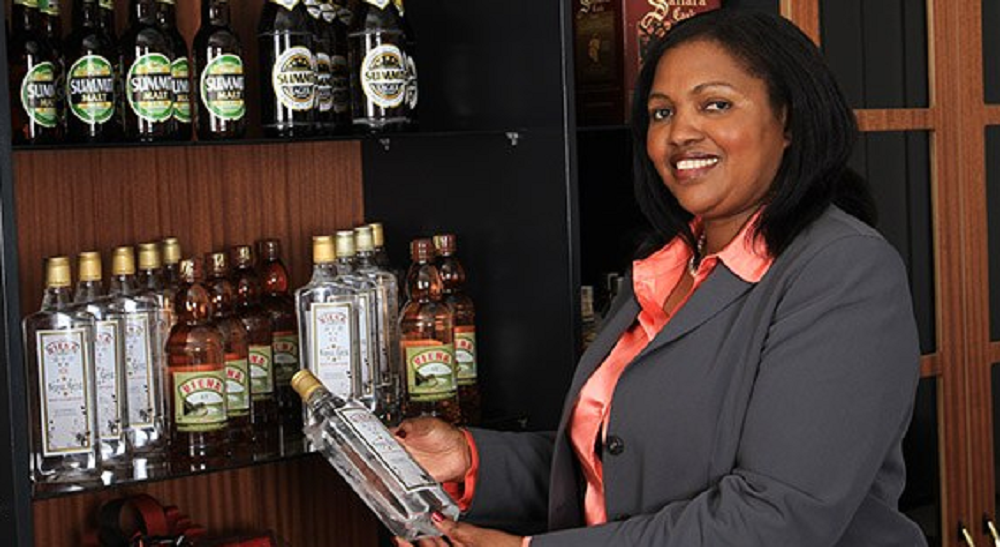 Keroche chief executive Tabitha Karanja and her husband Joseph Karanja, both of whom are staring at a Ksh14 billion tax evasion suit, were arrested on August 22 by authorities.
The Directorate of Criminal Investigations (DCI) arrested the two at the Keroche Breweries offices in Naivasha. Reports by local media say the DCI officers camped at the Keroche offices for the better part of Thursday morning before arresting the duo.
Karanja and her husband are facing a Ksh14 billion tax evasion suit with the Office of the Director of Public Prosecutions (DPP) Noordin Haji sounding their arrest warrant on August 21.
In a statement, Haji had said an audit by the Kenya Revenue Authority established that they evaded payment of taxes amounting to Ksh14.451 billion between January 2015 and June 2019 in form of excise duty and Value Added Tax (VAT).
The probe, according to the DPP, established that the unremitted VAT amounted to over Ksh 12.3 billion while excise duty that was evaded was over Ksh 2.1 billion.
He said having independently perused the file submitted by KRA and applying the provisions of the National Prosecution Policy, he was satisfied there is sufficient evidence and that it is in public interest to charge the suspects with 10 counts of tax fraud contrary to the provisions of the Tax Procedures Act.
Karanja had reacted to the arrest warrant by saying that she was "shocked beyond imagination" by the tax fraud charges.
"We are deeply shocked beyond imagination by both the allegations made and the manner at which the matter has been handled from the dissemination of the information. My shock is how a local investor can be, humiliated, embarrassed and denied the well-deserved respect…" her statement read in part.
This is not the first time the Keroche chiefs are getting into trouble over tax evasion allegations.
In 2017, the brewer got relief when the Court of Appeal ruled in its favour in a decade-old tussle over a Ksh 1.1 billion tax arrears demand.
A three-bench Court of Appeal held that KRA abused its powers by sending a tax demand of the three tax heads and penalties amounting to Sh1.1 billion through a letter dated November 29, 2006.
The ruling, the third in the 10-year battle in favour of the brewer, gave a fresh lease of life to the 20-year-old Keroche.