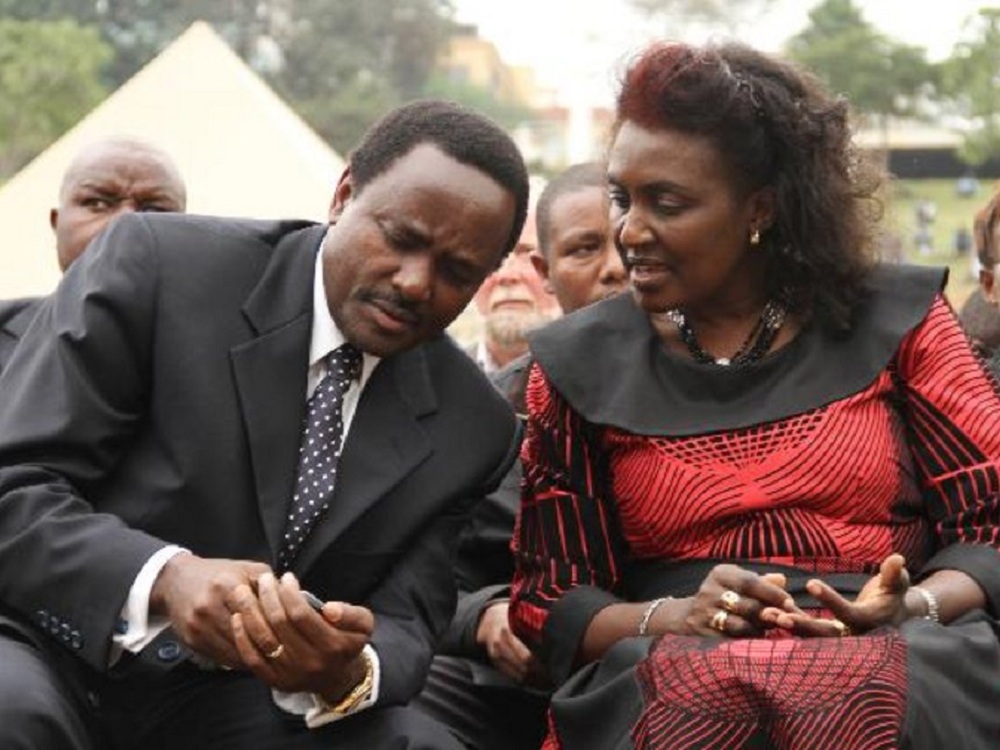 NASA leaders have dismissed claims that former vice president Kalonzo Musyoka's wife is dead. Pauline Kalonzo has been undergoing treatment at a Germany hospital and the former VP, who has been at her bedside for weeks now, told the Star on phone that she is responding well to treatment.
For over two years now, Pauline, who was previously admitted to Nairobi Hospital, has been undergoing treatment for an unknown ailment.
She works with Central Bank of Kenya as a banker and is on medical leave.
Her health problems are said to have started in 2015 and she has been in and out of hospitals until she was taken to Germany for treatment.
However, rumuors have been spreading on social media that she has succumbed to her ailment.
NASA leaders led by co-principal Moses Wetang'ula took to social media to dismiss the claims.
"Whoever is spreading fake news about Pauline Kalonzo must be in need of psychiatric attention," he tweeted.
"Those hatemongers spreading fake News about Pauline Kalonzo should be ashamed! visited brother Kalonzo last week and i was very encouraged," he said in another tweet.
"Those circulating rumors of the well being of Pauline Musyoka should stop. She is well and we should all pray for her quick recovery," Makueni senator Mutula Kilonzo Jnr tweeted.
"My prayers are with Pauline Kalonzo. I pity those spreading rumors about her well being. Wish her quick recovery," musician Suzzana Owiyo also tweeted.