Despite all the problems facing the Kenyatta Family owned Mediamax at the moment, K24 TV has moved to fill the gaping holes in its editorial team by raiding smaller TV stations for emerging talent.
In a memo sent to staff on Wednesday, Mediamax revealed four new faces that will be joining the media stable to shore up numbers at a time when K24 has just pulled out of a proposed merger with KTN News.
K24 has added Kariuki Gicira, Faith Makena, Wanjiru Maina, and Allan Owino to its team following rounds of employee retrenchments and departures that left the news channel with a skeleton staff.
In the past one year, Mediamax has let go at least 200 employees and the recent departure of popular presenter Betty Kyalo has left K24 without a popular light- content presenter.
Consequently, K24 now brings to the fold four names albeit of a lower profile believed to fit the bill for the task at hand.
Allan Owino 
Allan joins K24 from TV 47. He is a news anchor and a TV host.
Before joining TV 47, Allan was an Intern at Mabati Rolling Mills (MRM) an opportunity which came on the back of completing his Bachelor of Business Information Technology (BBIT) at Strathmore University.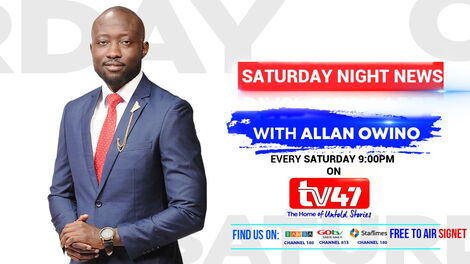 Allan Owino.Twitter
At TV 47, Allan joined the prime time news team and took the Saturday 9pm news segment and was on a couple of occasions deployed to cover midweek slots.
Kariuki Gicira
Kariuki is an experienced head having worked as a news editor for Switch TV and as a senior news producer at Standard Group.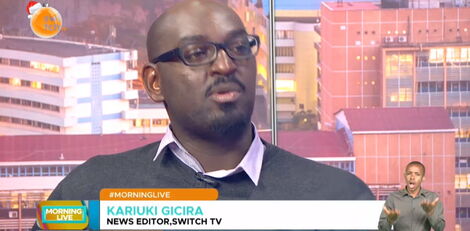 Gicira is an alumnus of Multimedia University where he acquired a Diploma in Mass Communication before joining Iconet Solutions as a Sales and Marketing executive in 2008.
He later joined A24 Media, a non-fictional content production house in 2012 as a Senior Producer.
He later joined Standard Group in September 2015 as a Senior Producer, holding the position until April 2018.
The role entailed weekly production of various shows including The Entrepreneur, Ultimate Challenge, Tukuza, and Dancing families.
He later joined Switch TV in May 2018 as a news editor, a position he held until July 2019.
Gichira then joined Africa Films Limited as a Senior Content Producer in July 2018 until recently when K24 enlisted his services.
Faith Makena 
Faith Makena has an almost similar career journey to Kariuki Gicira.
She joins K24 after enjoying some time out from the industry with her last job being at Switch TV where she was a news editor.
Makena joined Switch TV from Standard Group in August 2018. She held the news editor position at the Kenya Red Cross owned Switch TV until July 2019.
Makena joined Standard Group in August 2016 as a news producer, prior to that, she was a producer at A24 between May 2014 and November 2016.
She started her media career at Goodnews Broadcasting System (GBC) in February 2010 and only lasted an year at the organisation.
Wanjiru Maina
Also joining the team is Wanjiru Maina but Business Today could not immediately build her profile.