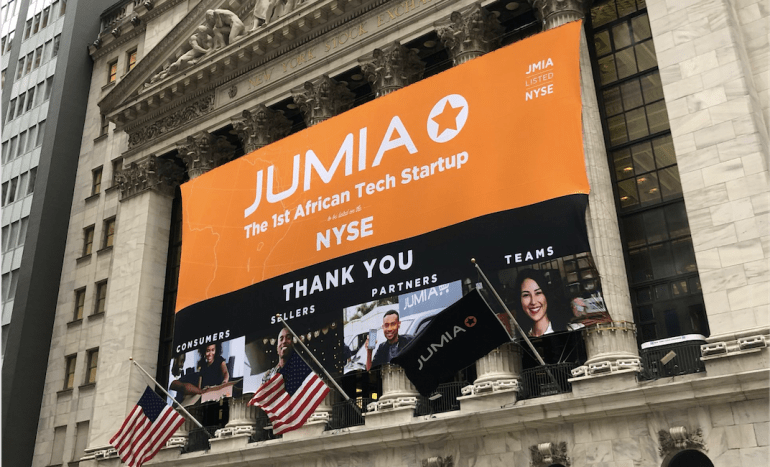 Two weeks after shutting down operations in Tanzania and one week after exiting the Cameroon market, online marketplace Jumia has suspended its operations in Rwanda bringing the number of African countries the company has left within a month to three.
In a message to Rwandan customers on Monday, The New York Stock Exchange-listed company stated that it would be suspending its operations in the country after six years.
"We regret to inform you that Jumia will suspend our on-demand delivery operations in Rwanda on January 9, 2020," Jumia said on Monday.
The latest development is likely to court scrutiny when you factor in how the exits in the three different markets have followed each other in quick succession.
Rwandan Publication The New Times quoted Jumia's Managing Director for Rwanda Albert Munyabugingo saying that the move to shut down has been informed by dwindling profits.
The Managing Director stated that the online retailer is working on reworking its business model without expounding further on the number of jobs that will be lost, the impact of Jumia's exit to the Rwandan economy and how customers will be affected by the abrupt change.
According to the notice, starting December 9, 2019, Jumia will no longer accept cash on delivery and will only process pre-paid orders.
"No orders will be processed after January 9, 2020, at which point all customer accounts will be closed. Jumia Prime subscribers will be contacted separately regarding their refund," the firm said in a notice.
Conversely, the company says that it will continue to support buyers and vendors to trade on its classifieds portal known as Jumia Deals.
When the company exited the Tanzanian market, the group lamented dwindling profits even as regulators continue to aggressively source revenue from e-commerce channels.
"While Tanzania has strong potential and we're proud of the growth we've collectively seen stemming from Jumia's adoption, we have to focus our resources on our other markets. It is important now than ever to put our focus and resources where they can bring the best value and help us thrive," the company said in a statement.
See Also: Jumia Targets 16 Million Visits on Black Friday