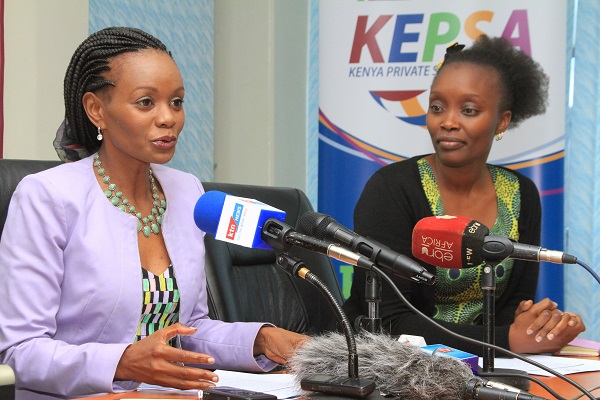 The Kenya Private Sector Alliance (KEPSA) and the Senate will on Friday, November 8, hold the Speaker's Roundtable.
The Annual dialogue platform between the business community and the Senate will be held over two days at the Great Rift Valley Lodge and Golf Resort in Naivasha.
It comes on the back of a similar event that was held with the National Assembly in Mombasa in October where the delegates deliberated on the role of the legislature and the private sector in boosting Kenya's competitiveness to enable job creation.
Taxation and licensing
The Senate Speaker's Roundtable will provide an opportunity to highlight ongoing and proposed regulatory framework to support trade, investment attraction, and value chain development at the counties, to accelerate legislative interventions aimed at boosting economic competitiveness for growth and job creation, said KEPSA CEO Carole Kariuki.
"The ease of doing business in Kenya has significantly improved in the last four years, however, challenges exist when it comes to dealing with taxation and licensing among other challenges in the counties," Kariuki said.
Adding that: "We hope to explore how to make our counties and regional economic blocs more attractive for investors to increase investments and create jobs for our youth.
Senate Speaker Ken Lusaka said that this year's event will provide both the business community and the members of the Senate an opportunity to take stock of the implementation of agreements made last year and to plan for the future.
County Revenue (Raising Process) Bill
"This is a great opportunity to review the legislative progress and share proposals to promote county-level Public-Private Partnerships for service delivery and infrastructure development. Attracting investments to the counties is at the heart of our deliberations," Lusaka said.
With the County Revenue (Raising Process) Bill, county governments are expected to improve their revenue-raising processes.
KEPSA hopes that this Bill will help address the multiplicity of taxes, levies and charges and the lack of harmonization of the same. It is also expected to put in place more stringent accountability measures to avoid the arbitrary enforcement of increased rates and levies.
The Senate Speaker's Roundtable will facilitate a j***t review of the policy and legislative environment in the country, identify crucial legislation to the private sector that needs to be reviewed or fast-tracked, and address any gaps that require new legislative intervention based on the country's and private sector development priorities.
Read >> World Bank Thinks You're Less Poorer Than 4 Years Ago