Renowned travel blogger Drew Binsky has added Kenya to the list of the 129 countries he has visited since 2012. Binsky has made his urge to speak positivity and peace through travel not just a hobby but an amazing online presence with a huge following.
During his visit, he found Nairobi's traffic to be horrific. He says it is among the worst he has ever seen but riding a matatu had made being stuck in traffic a lot better and fascinating than he thought.
He tells the world that Matatus are pimped-out mini-buses that take people around Nairobi's busy streets while blasting rap music. He cites LED lights and flat screen TVs as some of the many awesome features he noted inside Matatus. This finds this to make everything a little more enjoyable.
In his video, Binsky says the shared mini-buses are more of disco parties on wheels that snake through Nairobi than would be a means of transport. This city's culture he makes each matatu's music louder than that playing in the next one with amazing customized graffiti.
"It's a dog-eat-dog business where divers try to out beat other drivers to make more money. But if there's one thing that all matatus share in common, they are always packed tight and the drivers are reckless," he states in his video.
Together with a friend, he chooses to ride in one matatu that plies Ongata Rongai route. It is the Mad Max..a crazy one.  When getting on board, they find dondas trying the hustle of getting it fully occupied before moving. Once they get moving, it looks like a roller coaster and 'it's definitely not safe nor for the claustrophobic.'
"Whoah! It's damn! Sh*t's crazy!" exclaims Bisky as he alights Mad Max. His friend Ken follows in aversion from what appears to have been too much of the loud music.
"Holy crap, my ears are bleeding," shrieks Ken as he jumps out of the matatu.
Despite the chaotic manner in which matatus operate, they remain the number one means of transport for city dwellers but visitors such as Binsky, they are adrenaline raising adventures.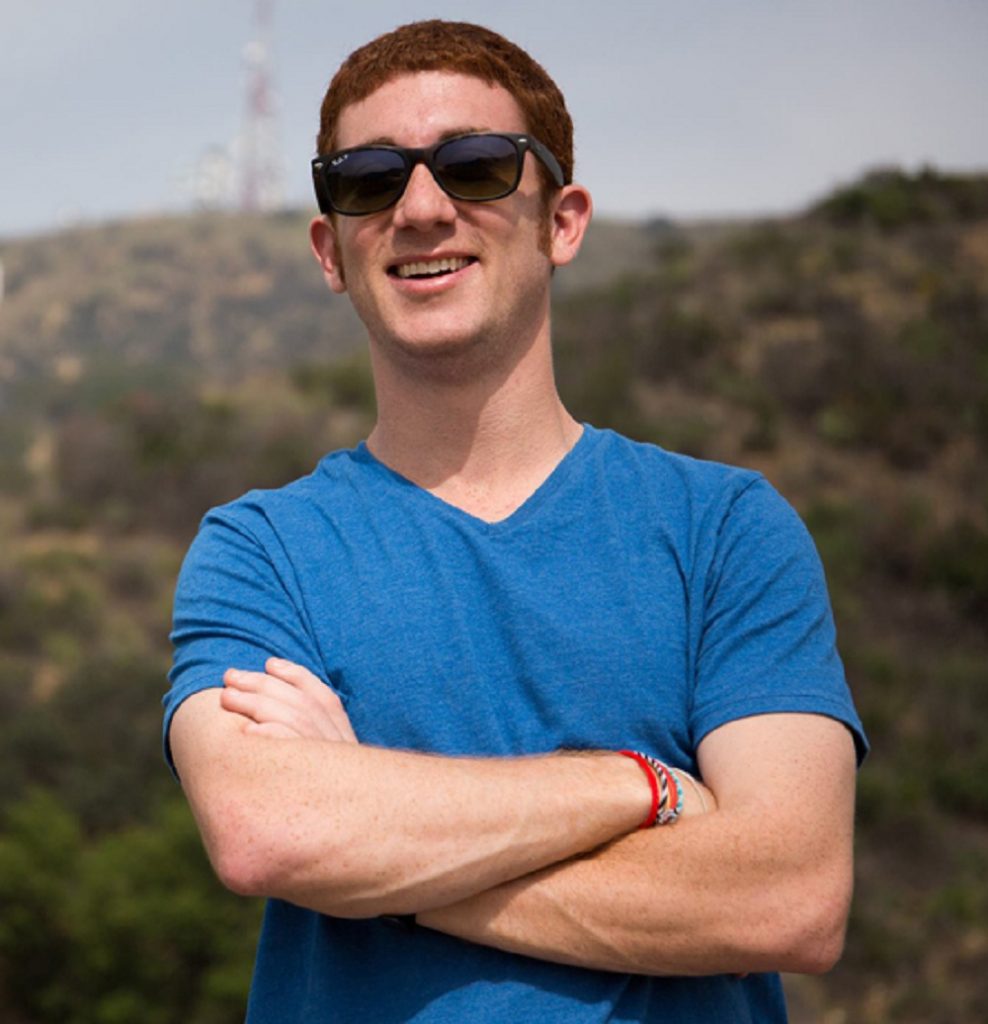 "If you come here and don't ride a matatu, you are simply missing out," says Binsky.
During his tour, he also visited Kibera slums and produced a short video on Nairobi as a city of contrasts.
Drew Binsky was born in Dallas, Texas but raised in Arizona. He had lots of love for athletics playing baseball and hockey as a kid. Family trips and tourneys had seen him visit 20 states before his 15th birthday. He, however, had failed to travel abroad then. He used to, in his room, rotate the globe and could strive to memorise all countries' capital cities.
He is a University of Wisconsin-Madison graduate with a double major in Economics and Entrepreneurship but after college, he moved to Korea to work as an English teacher. This was his first time on such a job. He instead of the job, fell in love with the culture, food and lifestyle of the people around him and this became the basis of a blog (The hungry partier) he founded from his day one in Korea 
He intends to travel to all countries before he turns 30 in the next three years as a way of inspiring people