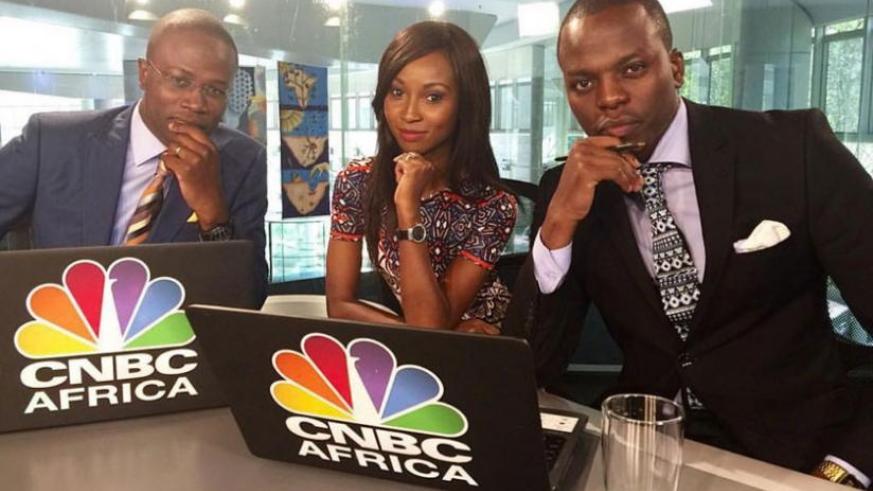 CNBC Africa Nairobi bureau is on the verge of closing operations in Kenya. The global TV station, which came to Kenya few years after it launched operations in South Africa in 2007, has been forced to scale down its operations in Kenya after moving its regional bureau to Kigali, Rwanda, in 2016.
BusinessToday has learnt that the TV station has been steadily losing employees at the Kenyan office over the past two years, with one producer, Charles Gitonga, remaining as the only staff at the beginning of this year. In December news anchor Bonnie Tunya left the station to explore other opportunities. In 2016, East Africa bureau manager Joseph Bonyo left to join Citizen TV.
Now Gitonga, the last man standing at CNBC Africa, has resigned, leaving a ghost office at its Nairobi bureau. Gitonga had been poached from KTN.
When bureau functions were moved to Kigali, thanks to generous rebates for the investors from the Rwandan government, the Nairobi office was cut down to focus mostly on producing Kenyan content. Most Kenyan journalists declined to shift to Kigali saying "it was an expensive move."
READ: LANGUAGE SHOCK FOR JOURNALISTS AT STATE HOUSE BRIEFING
Producing Kenyan content been increasingly difficult with low business coming from East Africa's biggest Kenya. Those who worked with CNBC Africa TV say Nairobi was a great content spot, but low revenues for the media house. Also, CNBC Africa, which shared offices and staff with Forbes Africa magazine, did not have a strong sales team and relied on expatriates from South Africa who did not understand this market.
Broadcasting over eight hours of live business content from its bureaus network across Africa, CNBC Africa's multi-platform coverage looked like a winning platform in Kenya, being the first major business content TV focusing on the continent.
Placement of the channel on pay television providers worked against it by reducing audience access and eventually cutting down its viewership, which is a great determinant of business.
Also, global broadcasters like CNN, BBC and Al Jazeera have established strong relations with various organisations and government while local media houses stations have a strong grip on the advertising market. CNBC Africa, too, suffered the bug that always bites South African based businesses in Kenya: exporting business models that fails to resonate locally.
Founded by Rakesh Wahi and Zafar Siddiqi, CNBC Africa is owned by Africa Business News and headquartered in Johannesburg, and operates as a franchise of the global CNBC. It is available in over 40 African countries through DStv, StarTimes and Kwese.
READ:  BEST COMPANIES TO WORK FOR IN KENYA
The exit of CNBC Africa will be a major win for Rwanda as an investment destination. One of the key considerations for CNBC's move was favourable business environment and security.  Mr Patrick Ojil, Business Development Manager at CNBC Africa, said then their decision was inspired by the goodwill and support from the Rwandan government.
"Rwanda is a very receptive country. We have received support from the Government through Rwanda Development Board (RDB)," he said. "Every company wants to do business where there is security. Rwanda is a very safe place. The government has done a great job to ensure security, which is a very paramount component."