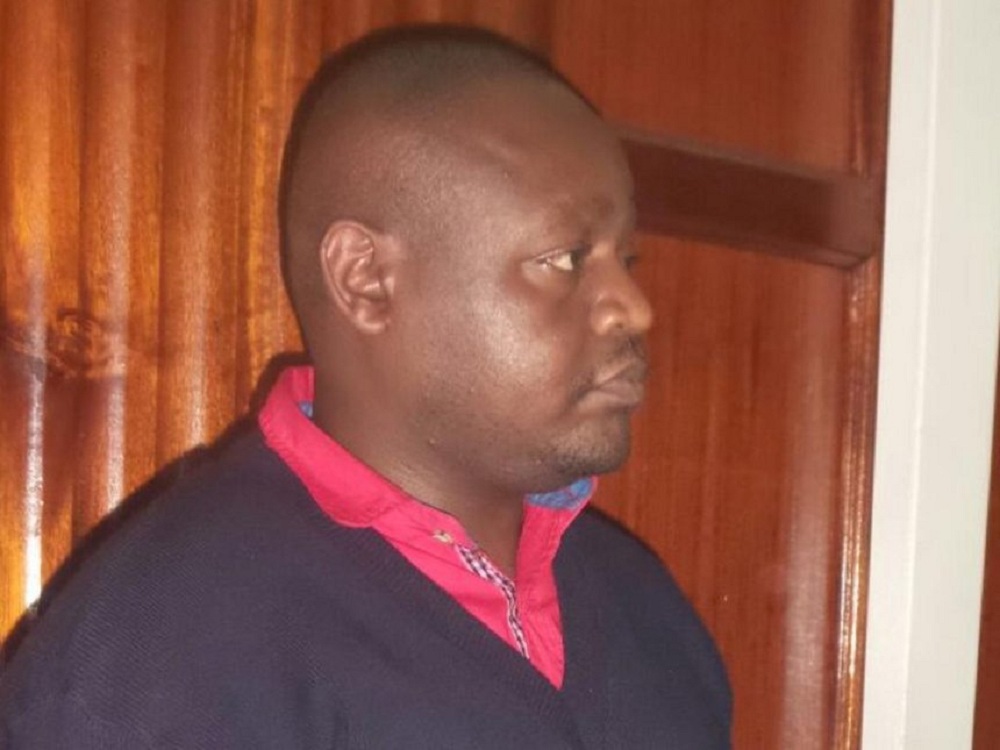 Former KTN Editor Aaron Ochieng has been remanded after he failed to execute an out-of-court settlement in the case in which he was charged with s******g a Mercedes Benz belonging to his former KTN colleague Joy Doreen Biira.
Mr Ochieng had initially claimed they had conspired with the Uganda-born news anchor to s***l the Ksh2.8 million car in December 2016 to have the insurer compensate her with a new one, but later owned up and sought an out of court agreement. He also apologised to her for the damage his claims caused in July last year.
In January 2017, Mr Ochieng had appeared before Milimani Senior Principal Magistrate Joyce Gandani and denied two counts of s******g and handling stolen property. He was later charged with s******g a motor vehicle belonging to the then KTN news anchor, who has since joined government.
The magistrate directed Mr Ochieng to deposit cash bail of Ksh 300, 000 or execute a bond of Ksh 1 million to secure his freedom. The Mercedes-Benz was stolen from Standard Group's parking lot along Mombasa Road on December 23, 2016.
READ ALSO: KTN NEWS ANCHOR JOY DOREEN BIIRA LANDS NEW GOVT JOB
The former KTN Editor was a******d on December 30 in Kisumu and later transferred to Nairobi. He was d******d at Industrial Area police station in connection with the t***t.
According to the charge sheet, Ochieng on December 23 at Standard Group Limited offices along Mombasa Road in Nairobi jointly with others not before court stole a motor vehicle KBY 831 K Mercedes Benz class E 220 worth Ksh 2.8 million, the property of Joy Doreen Biira.
"On December 30, 2016 at Kondele Shopping Centre in Kisumu City otherwise than the course of s******g you dishonestly retained the said motor vehicle knowing or having reason to believe it to have been stolen, " stated the second count of handling stolen property.
However, despite committing to settle the matter out of court in the terms issued by the principal magistrate, he has only paid Biira Ksh 150,000 forcing the p*********n to reinstate the charges. The court directed that he be remanded in custody and forfeit his Ksh300,000 bond.
Milimani Chief Magistrate Francis Andayi ordered the editor to be put in remand pending payment of Ksh 550,000 being the remaining balance.
His attempts to plead for two more months to finish the payment were in vain as the magistrate rejected the request. The case will be mentioned on June 5.
READ: AFRICINVEST CONCLUDES BRITAM DEAL
Biira has since left KTN for the United Nations Development Programme (UNDP)/ UK Department for International Development (DFID) extractives advisory unit at the Mining ministry where she is in charge of communications.