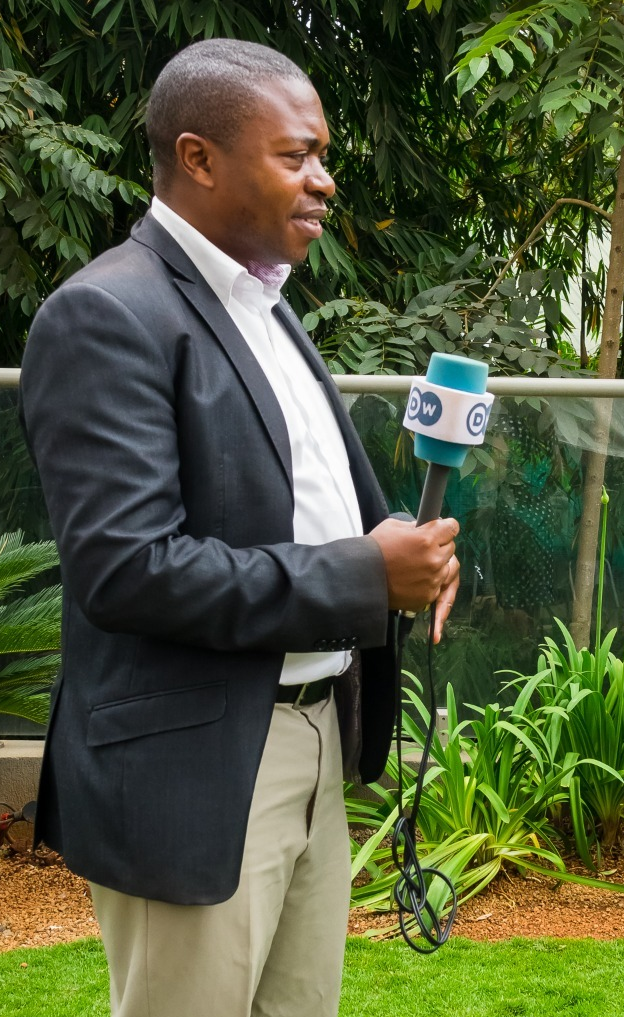 Former Citizen TV Swahili editor Shisia Wasilwa has been hired as the Programme Editor in charge of KTN's Swahili desk, as part of Standard Group's changes aimed at strengthening its editorial team. Wasilwa, who has been working as a freelance reporter with BBC and Deutsche Welle, joins KTN at a time when the station is firming up its team ahead of the 9th August general elections, after losing a number of anchors and editors to rivals.
See >> Why Kenyans Are Falling In Love With Sex Toys
Wasilwa left Citizen TV in October 2016 during the massive layoff that saw the broadcaster drop prominent names including anchors such as Terryanne Chebet, Kirigo Ng'arwa and veteran radio presenter Anunda Sakwa.
Shisia Wasilwa has become an authority in Kiswahili language and literature, and authored three Kiswahili books – Dunia Tambara Bovu for form 1 and form 2 approved by the Kenya Institute of Curriculum Development (KICD), Makovu ya Uhai nominated for Mabati Cornell Literature Awards 2018 and Kengeza La Jasiri. He holds a BA journalism degree from Presbyterian University of East Africa, a diploma in mass communication from KIMC and currently studying Masters in digital journalism at the Aga Khan University.
Standard Group Editor-in-Chief Ochieng Rapuro, in an internal memo to staff on 20th May 2022, says as the newsroom prepares to cover the General Election, slated for 9th August this year, it had become necessary to address the various staffing gaps in the converged newsroom. Never mind that the Standard Group converged newsroom is tottering on the brink.
"In line with this, we put out an internal advertisement for staff to apply for the various vacant positions that we had in the department," the memo read in part. "The exercise yielded positive results with some staff moving up the ladder and a number of correspondents coming in as staff reporters."
Here is the re-organisation as per the memo:
Shisia Wasilwa – Programme Editor, Kiswahili Desk, KTN (new appointment).
Frankline Sunday – Senior Data Journalist, Checkpoint Desk (previously a reporter, Economy Desk).
Lollita Bunde – moves from Reporter, Entertainment Desk to a Sub-Editor on the same desk.
Wainaina Wambu – moves from Reporter, Economy Desk to Sub-Editor on the same desk.
Chebet Birir – Transferred to the City Desk as Reporter (Previously at the Health & Science Desk).
Saada Hassan – Health & Science Reporter, transferred to Mombasa Bureau in the same capacity.
Augustine Oduor – Confirmed as the City Editor, I&M.
Patrick Alushula – Acting Checkpoint Editor (Formerly Senior Business Writer, Economy Desk).
Harold Odhiambo – Staff Reporter, Kisumu Bureau (Formerly a Correspondent in the same bureau).
Clement Masombo – Staff Reporter, Radar Desk (Formerly a Correspondent in Nyeri Bureau).
Nathan Ochunge – Staff Reporter, City Desk (Formerly a Correspondent, Kakamega Bureau).
Edwin Nyarangi – Staff Reporter, Politics Desk (Formerly a Correspondent, Kisii Office).
Nancy Nzau – Staff Reporter, City Desk (Formerly a Correspondent, Gender Desk).
David Njaaga – Staff Reporter, Radar Desk (Formerly a Correspondent, Photo Desk).
Over the past one year, Standard Group has lost a number of journalists to rivals, leaving Mr Ochieng Rapuro, the editor-in-chief, in a very precarious situation.
Read >> Want To Retire Rich? Prof George Magoha Has Some Advice For you
Recently, political reporter Moses Nyamori dumped Standard for Nation Media Group. Nyamori  resigned early April, just a month after City Editor Roselyne Obala left to join NMG as assignment editor. This left the Daily Edition of the Standard without a senior reporter, four months to the general election. Weekend Standard has only Jacob Ngetich left as the senior reporter.
In February, KTN lost news anchor Akisa Wandera to BBC, while Ben Kitili, Lofty Matambo, and Linda Ogutu, all prime-time news presenters, quit last year. The exits are blamed on iron fist management of the editorial department and deteriorating financial performance.
Next >> Steamy Emails That Got Jeff Koinange Fired From CNN