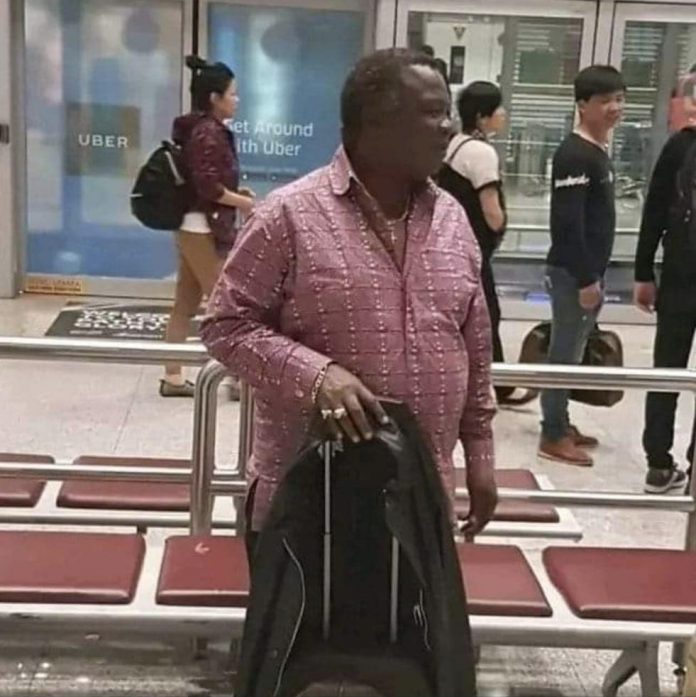 The photo of COTU Secretary-General Francis Atwoli circulating on social media indicating that he is travelling abroad is false.
The photo has been doing rounds on social media since Friday morning, with claims that Atwoli was fleeing the country, fearing that Raila Odinga, whom he supported in the 9th August 2022 general elections, would lose the contest to his main challenger William Ruto.
The photo has been shared widely on Facebook. In the photo, Atwoli is seen at the departure section of an airport holding a travel bag. A local blog used the image with a headline saying Atwoli was spotted at the airport and questioned whether he was fleeing the country. 
This Facebook post states that Atwoli is "leaving the country following the 2022 election results" since he "stated that he will not accept to have William Samoei Ruto as his president."
A fact-check reveals that the photo is not current. According to Francis Atwoli, the photo circulating online was taken five years ago when he travelled to Kuala Lumpur, Malaysia. 
He responded through his Facebook and Twitter accounts, explaining that the picture was taken in 2017. "Somebody using my old photo while arriving in Kuala Lumpur, Malaysia, five years ago," he said, after flagging the photo as fake.
A reverse image search using Google and Yandex did not yield any results.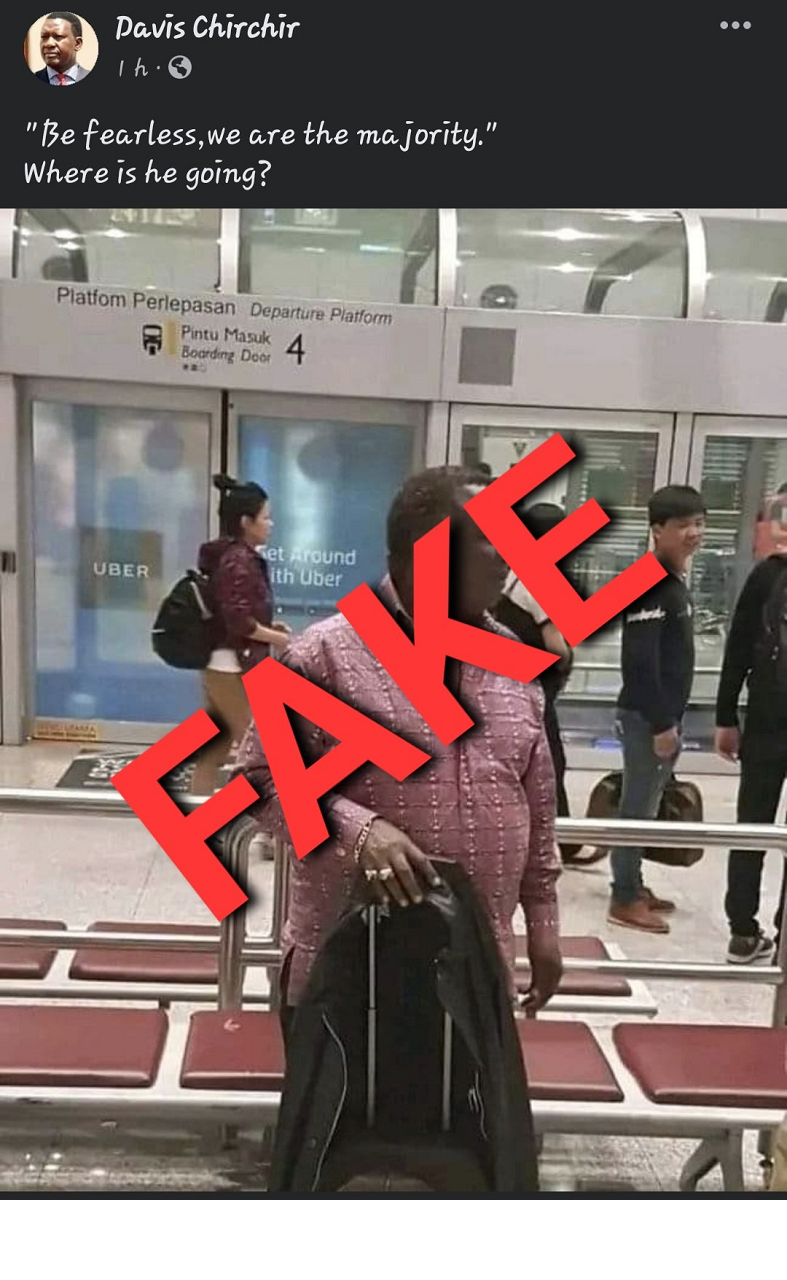 During the campaigns, Atwoli, on 29th June, said: "Raila's win will save my life because if Ruto wins, I will not have peace." It is this statement that has spawned fake news of him travelling abroad with the uncertainty that has built up as tallying and verification of presidential votes continue.
Further, IEBC is yet to announce the presidential results as tallying and verification are underway at the Bomas of Kenya. The photo of Atwoli leaving the country is therefore false.
---
This fact-check was produced by BUSINESS TODAY with support from Code for Africa's PesaCheck, African Fact Checking Alliance network and the United Nations Development Programme.
Next Read >> Media Owner Who Doesn't Have Social Media Accounts