[dropcap]C[/dropcap]omedian Eric Omondi, who is known for his many creative antics, appears to have crossed the red line after he posted a video on Instagram in which he is playing with children in water while n***d. The Consumer Federation of Kenya (Cofek) was among the first to condemn the video which emerged on Tuesday.
"THE VIDEO in which comedian Eric Omondi is totally n**e and playing with n***d children in water is a t*****y. He has crossed the red line of indecent exposure and must be a******d, and put under medical test to ascertain whether its deliberate or if he is unwell #RipoffKenya," it tweeted.
ODM Director of Communications Philip Etale asked Kenya Film Classifications Board (KFCB) CEO Ezekiel Mutua to make his stand on the video known.
"My senior Dr. @EzekielMutua, if you see the latest video of Eric Omondi, you will be prompted to issue a statement. Comedy gone sour…"
However, Etale's deputy Seth Odongo defended the comedian.
"Luos were n***d people upto around 1920. And across Luo Nyanza people still swim across rivers and lakes totally n***d. Eric Omondi was with Turkana boys, many who have bigger p*****s than him, despite being younger. He had nothing to hide. @EzekielMutua should get BUSY. Too idle," he tweeted.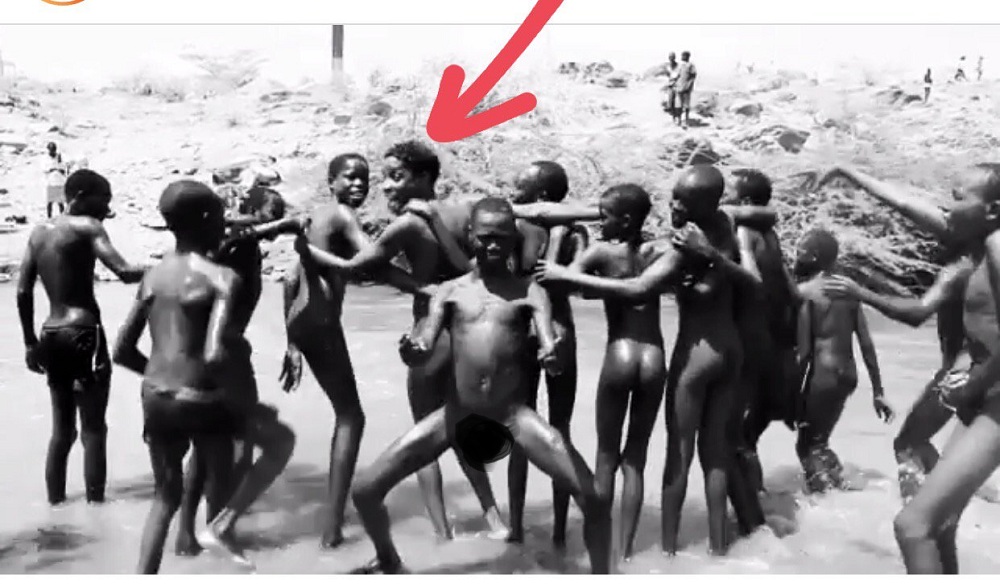 Popular singer Suzzana Owiyo was too shocked to offer an immediate comment.
"Eehee Eric Omondi! Wait! I'm still reading comments… I would want to respond soberly about the video

."
"What Eric Omondi did is disgusting really. You can't expose yourself to kids then film them n***d. Last year this guy did a 'gods must be crazy' parody where the kids were barely n***d. Smh," @masaku tweeted.
"The only thing wrong with that Eric Omondi's video is that it ended up online. Otherwise, for those from those sides nothing shocking, that's how we bath, the childhood bath sessions in lake/rivers were epic," @KenyaWest tweeted.
Here is the video:
The beginning of the end of Eric Omondi. How do you think promoters will react?
Public N****y with minors pic.twitter.com/cJzdIRYhtF

— KHΛLIL ?? (@KhalilRamah) February 28, 2018