Mungai Gathogo, one half of the entrepreneurial duo whose medical beds caught the eye of President Uhuru Kenyatta in 2020, is pleading for the President's intervention as creditors knock on their door.
Gathogo, 26, and his partner Joseph Muhinja, 35, went viral in July and were hailed as the embodiment of local innovation as they manufactured hospital beds at the height of the Covid-19 pandemic.
President Uhuru Kenyatta instructed the government to procure 500 beds from the duo, which they were told they were to deliver within 45 days.
"I have been sent by His Excellency the President to congratulate the young innovators and to confirm the government's commitment to support local innovations and products by providing a market for our own under the Buy-Kenya-Build-Kenya policy," Presidential Delivery Unit (PDU) Secretary Andrew Wakahiu told the innovators in Githunguri, Kiambu at the time
Several months down the line, however, banks and individual creditors are breathing down the innovators' necks, with the state seemingly having forgotten about the order.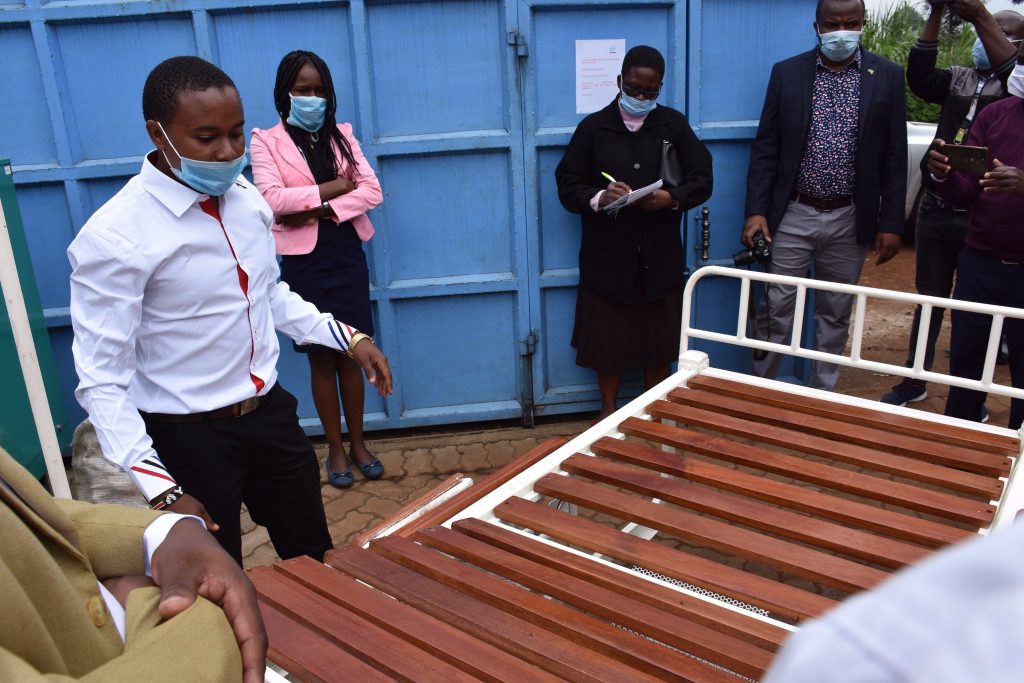 "Mr. President, I'm waiting for your people to come and buy the beds. Please send them. The debt is so much bank and individuals are after us," Gathogo wrote on social media eliciting a flood of dissapointed responses.
The Presidential Delivery Unit (PDU) had announced that the duo would also be supported to receive technical expertise and support from the Numerical Machining Complex (NMC), to ensure the beds meet Kenya Bureau of Standards (Kebs) requirements.
State House Communications Director Kanze Dena was yet to reply to queries from Business Today on Wednesday, January 20 on the deal that has turned into a nightmare for the young innovators.
The bed designed by Gathogo and Muhinja featured a reclining frame, height adjuster and a retractable serving extension.
It was designed to be easily dismantled for transportation, and was inspired by the Covid-19 pandemic according to its innovators.
They used locally available materials for the project, and their beds were going for Ksh65,000 each as opposed to Ksh85,000 for the cheapest imports.