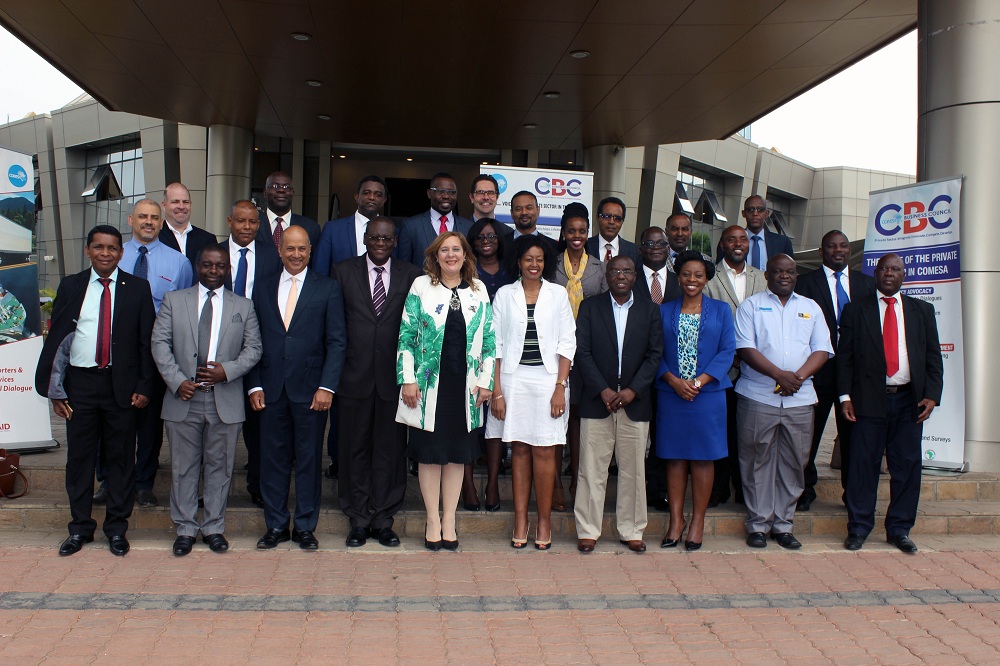 More than 60 delegates are set to meet in Nairobi on Wednesday to discuss ways of fostering business and trade within the supply chain networks along the Eastern and Southern Africa transport corridors.
The meeting organised by the Common Market for Eastern and Southern Africa (Comesa) Business Council (CBC), a private sector association comprising investors involved in exporting and importing across the 19-member bloc, will also validate the study carried out in the transport corridors (eastern and north south corridors) in 2017.
"The focus of the study has been to show how corridors can generate economies of scale in agriculture and other priority sectors through fostering potential business partnerships that will be identified along the transport corridors," CBC said in a statement issued in Nairobi.
It said the key outputs of the study will be an assessment report and a Business Guide that will facilitate sustainable business partnerships between the potential buyers and existing supplier enterprises operating along the targeted corridors.
The December 6-7 meeting will have the participation of more than 60 regional delegates, where the players in the agro-industry sector will engage in the dialogue to highlight and address various issues affecting the sustainability and growth of the agro-industry sector.
A total of eight countries — Zambia, South Africa, Zimbabwe, the Democratic Republic of the Congo, Rwanda, Tanzania, Kenya and Uganda — participated in the study.
The study comes at a time when there has been very low local sourcing from within the corridors from large corporates especially.
The CBC said the meeting creates a platform for establishing and strengthening regional business linkages in the agro industry in the transport corridors.
"Once sustainable business partnerships are created there will be increased volumes of trade intra- regionally," it said.
According to the CBC, the study has since been concluded and a number key products, potential buyers and suppliers were identified as well as challenges faced by the small and large corporates.
"From the said countries, the meeting will bring together more than 60 participants drawn from horticulture, agro processing, manufacturing companies, dairy companies, corporates and farmers within the agriculture sector, trade institutions and other stakeholders supporting agriculture development in the region," the CBC said.
According to the CBC, the agriculture sector is faced with many challenges such as prohibitive cost of transport, lack of market information, high government taxes, porosity borders, corruption, lack of trade information and so on.
"Despite being hit by these challenges, the sector continues to play a key role towards economic development," it said.