Societe BIC today announced the termination of a 40-year contract partnership with Haco Industries for manufacture and distribution of BIC products in Kenya.
The effectively transfers manufacturing and the distribution in Kenya of stationery, lighters, and shavers in East Africa from HACO Industries to BIC. This takes away a key plunk of Haco's business that is likely to severely hurt its revenues, dealing a b**w for Chris Kirubi, the majority owner of Haco Enterprises.
The transfer is expected to be completed by 1st January 2019 subject to the Kenyan Competition Authority approval. "This transaction is in line with BIC's continued growth strategy in Africa, and the long‐term growth plans of Haco Industries, which aims to diversify its portfolio and presence in Western & Southern Africa," the companies said in a j***t statement.
Haco Industries Ltd Chairman Chris Kirubi described the  move as positive  for both  the  company and Kenya, as manufacturing remains in the country and Haco gets the opportunity to diversify  and expand its business.
"My success is Kenya's success and after nearly forty years of fruitful collaboration with BIC, and having built the business to become Kenya's number one stationery manufacturer and distributor, this transaction is tangible proof of BIC's confidence and belief in Kenya and the growth potential of the region," said Mr  Kirubi.
READ: CHRIS KIRUBI'S TOUGH BATTLE WITH C****R
This comes after the fallout with South Africans firm Tiger Brands, which had bought controlling stake in in Haco Enterpries in 2008 for Ksh300 million to form Haco Tiger Brands East Africa. Businessman Chris Kirubi in Febrary this year took full control of Haco Tiger Brands East Africa after acquiring Johannesburg-based Tiger Brands' 51% stake in the fast moving consumer goods manufacturer.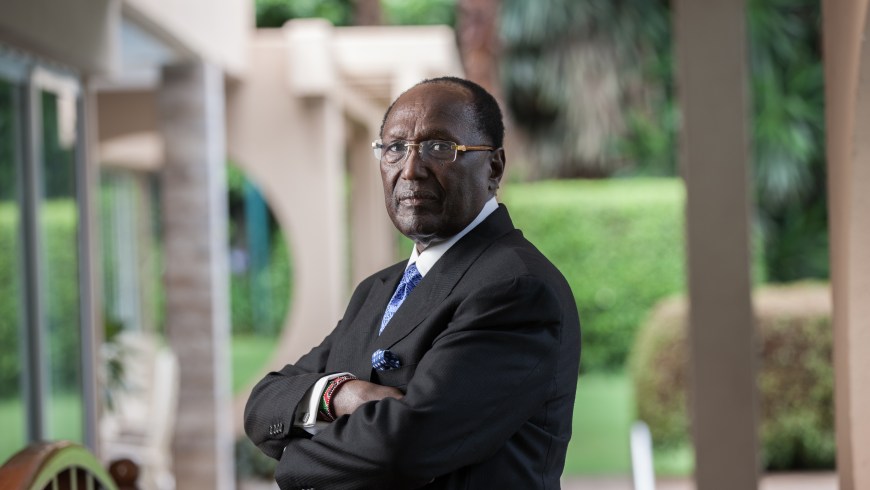 Meanwhile, BIC and HACO will continue to work together during the transition period.   The  partnership  between  HACO  Industries  Kenya  Ltd  and  BIC  spans  nearly  40  years.
RELATED: LESSONS FROM CHRIS KIRUBI YOU WON'T LEARN IN BUSINESS SCHOOL
Societe BIC  CEO  Gonzalve  Bich said  severing its relationship with Haco is a   "tremendous opportunity to strengthen BIC's position in one of its most promising markets in the world. "BIC has a strong historical presence in Africa," he said, "with a solid industrial and distribution footprint, this continent is a key asset for BIC's development."
Societe BIC estimates  the  regional  stationery  market  at  1.5  billion  units  annually  and  growing. With a strong focus on e*******n, Mr Bich added, Kenya will be a driving force in the deployment of BIC's "Writing the Future, Together" sustainable development programme, which commits to improving the learning conditions of 250 million children globally, by 2025.
SEE ALSO: LEGAL CHALLENGES THAT MOST BUSINESSES FACE
HACO Industries  grew  production  facilities  from  a  small assembly  plant  based in Mombasa  to  the  current semi‐automated production plant located in Kasarani, with a market presence in the entire East  African region including Uganda, Rwanda, Burundi, Ethiopia, and Tanzania.
The partnership between HACO Industries and BIC also enabled collaboration and engagement with various governments in the region to fight counterfeit products, allowing BIC to retain and strengthen its leadership position in East Africa.