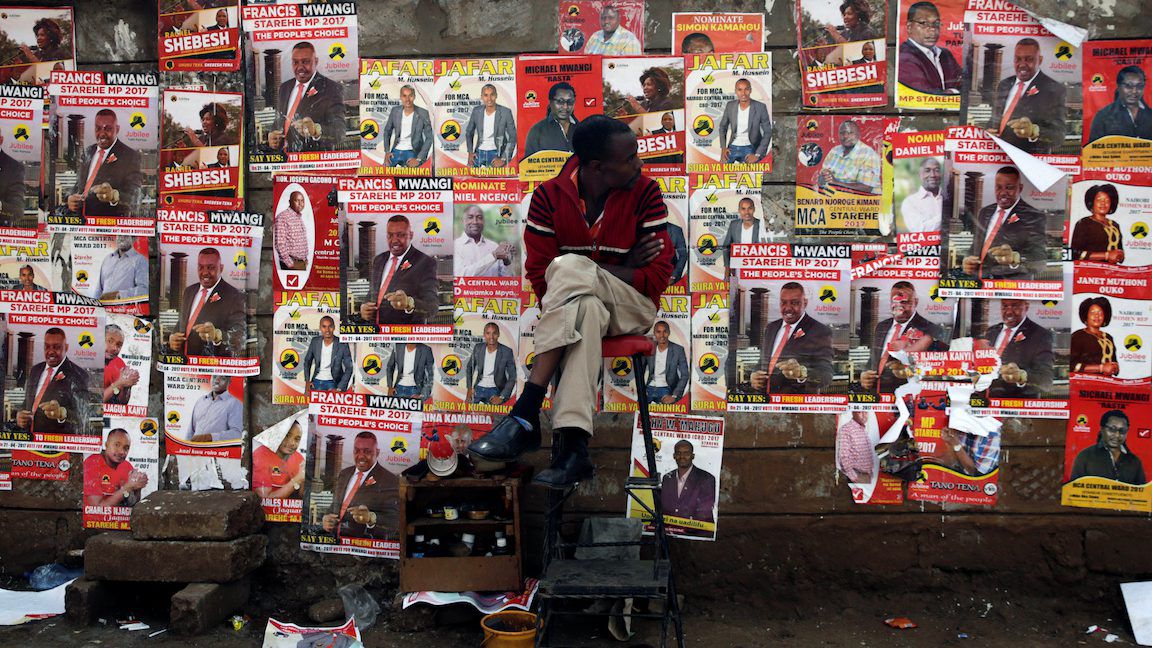 On August 8, Kenyans will choose a new president, as well as new governors, senators and members of parliament. Much as it matters that the best candidates win, something else matters even more — that the election itself succeeds. This cannot be taken for granted.
Violence and intimidation have cast a pall over four of the six votes Kenya has held since becoming a multiparty democracy in 1991. In the worst outbreak, after bitter disputes over the 2007 contest, at least 1,100 Kenyans were killed and several hundred thousand were displaced.
This year's contest brims with peril. For starters, it's a closely fought grudge match between President Uhuru Kenyatta and Raila Odinga, who lost in 2013 and lodged charges of rigging that went to the Supreme Court. Kenya's shaky electoral system inspires no confidence: Its biometric machinery failed last time, and a recent audit suggested a million dead voters might still be on the rolls. Elections for new local-government posts, offering rich patronage opportunities, will sharpen ethnic divisions. And the security forces are stretched, with Islamist militants stepping up attacks near the Somali border.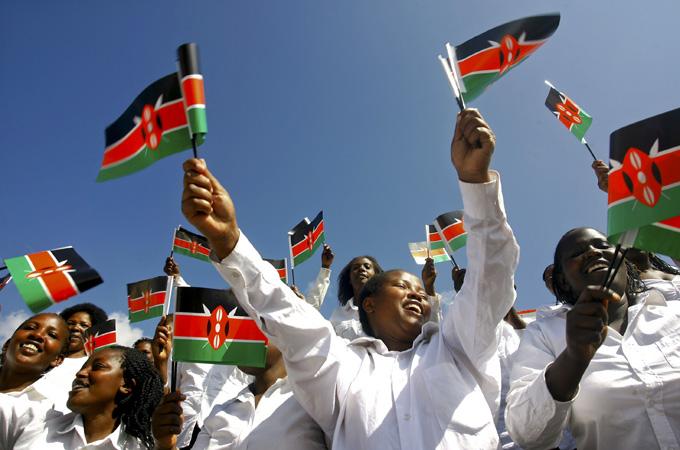 So far, Kenya's judiciary has deftly handled pre-election disputes. Observers are attending from the African Union, the European Union, the US and other quarters: They need to hone in on Kenya's most conflict-prone counties, where fraud is more likely. The government needs to step up monitoring of hate speech and ensure the speedy and transparent release of results — and civil-society groups can help hold it to account. This week's shocking unsolved murder of an election official in charge of information technology makes that all the more urgent.
Recent polls suggest neither Kenyatta nor Odinga will cross the 50 percent threshold needed to avoid a runoff. Whoever wins will face stiff challenges. A brutal drought has hit economic growth, pushed inflation to a five-year high and led to shortages of corn, milk and other staples. Conflicts over control of arable land are intensifying. Debt is rising. Endemic corruption will continue to plague a country where the rallying cry of winning politicians has been "It's our turn to eat."
Yet Kenya has also been a seedbed of digital innovation, and its economy has avoided the pitfalls of some of its more resource-dependent African neighbours. Its potential is vast, and the country's bulging youth cohort has a remarkable chance to shape this year's contest and cast Kenya's politics forward. An orderly election and a commitment by all candidates to stable democratic politics would be a great first step.
Credit: Bloomberg editors James Gibney, Clive Crook
For more columns from Bloomberg View, visit http://www.bloomberg.com/view.
NEXT: Family reveals finer details of woman killed with IEBC's Chris Msando