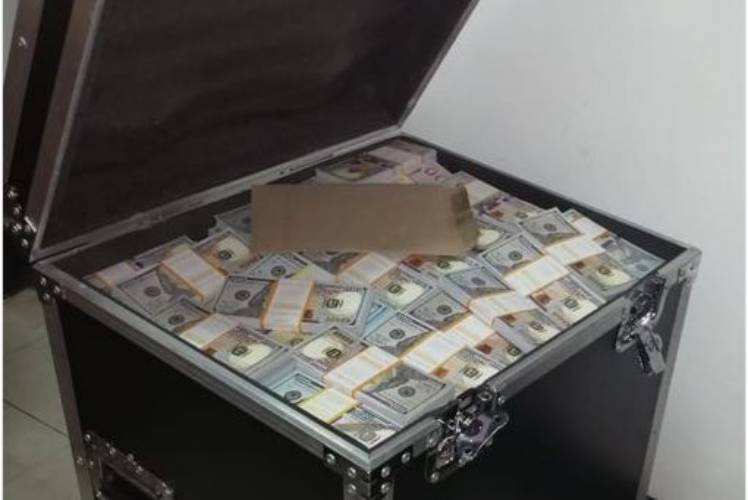 Barclays Bank wants nothing to do with safe deposit boxes, for now.
The British owned bank announced on March 21 that it will no longer be offering its safe deposit box service following a week that has seen the discovery of counterfeit items at one of its items in a branch in Nairobi.
In an update from the bank, Barclays said that as an extra precaution, it will not take any new safe deposit boxes.
The bank also said it is "working with clients" to review the existing safe deposit boxes.
"Whilst we have operated the safe deposit boxes in line with local and global regulatory requirements, we recognise the emergence of new financial crime risks associated with the use of this service," Barclays Bank Kenya chief executive Jeremy Awori said.
As a precaution, Barclays has also used sniffer dogs to gauge the safety of items residing in other safe deposit boxes.
[Read: Sh2 billion seized at Barclays Bank in suspected fake currency syndicate]
The Barclays Bank Kenya CEO also stated that the lender is ensuring that counterfeit money does not find its way to counters.
"We have robust processes to ensure that all currency dispensed over our counters and ATMs is genuine and that items held in safe deposit boxes are separate from bank deposits," he said.
The CEO also said that the matter concerning safe deposit boxes, which "has raised concerns for customers and the public" is being taken "extremely seriously at the highest levels of the organisation."
On Tuesday March 19, police tracked suspected conmen who were allegedly using fake currency to swindle businessmen.
Counterfeit money, which authorities have stated to be amounting to Ksh2 billion were found in the safe deposit box of one of the suspects, one Eric Adede.
Another safe deposit box also held by Adede was found to be containing fake gold.
The safe was located at the Barclays Bank Queensway Branch along Kaunda Street.
[See Also: Too little too late: Governors react to ravaging drought]
Six suspects were arrested by the Directorate of Criminal Investigation (DCI) on Tuesday and grilled.
Two of the suspects however, bank employees at Barclays, have been released after questioning and according to Awori are cooperating with the investigating authorities.
The remaining four suspects, including Adede and his alleged co-conspirators in the suspected fake currecny scam have been detained until March 26 when their case will be mentioned.
Along with the co-accused Ahmed Shah, Irene Wairimu Kimani and Elizabeth Muthoni, Adede appeared in court on March 21 where Senior Resident Magistrate Zainabu Abdul justified holding the suspects for five more days because "The case is of great public interest. Therefore, police should be given more time to finalise investigations."
[Read: Court ruling will give banks free rein over interest rates]