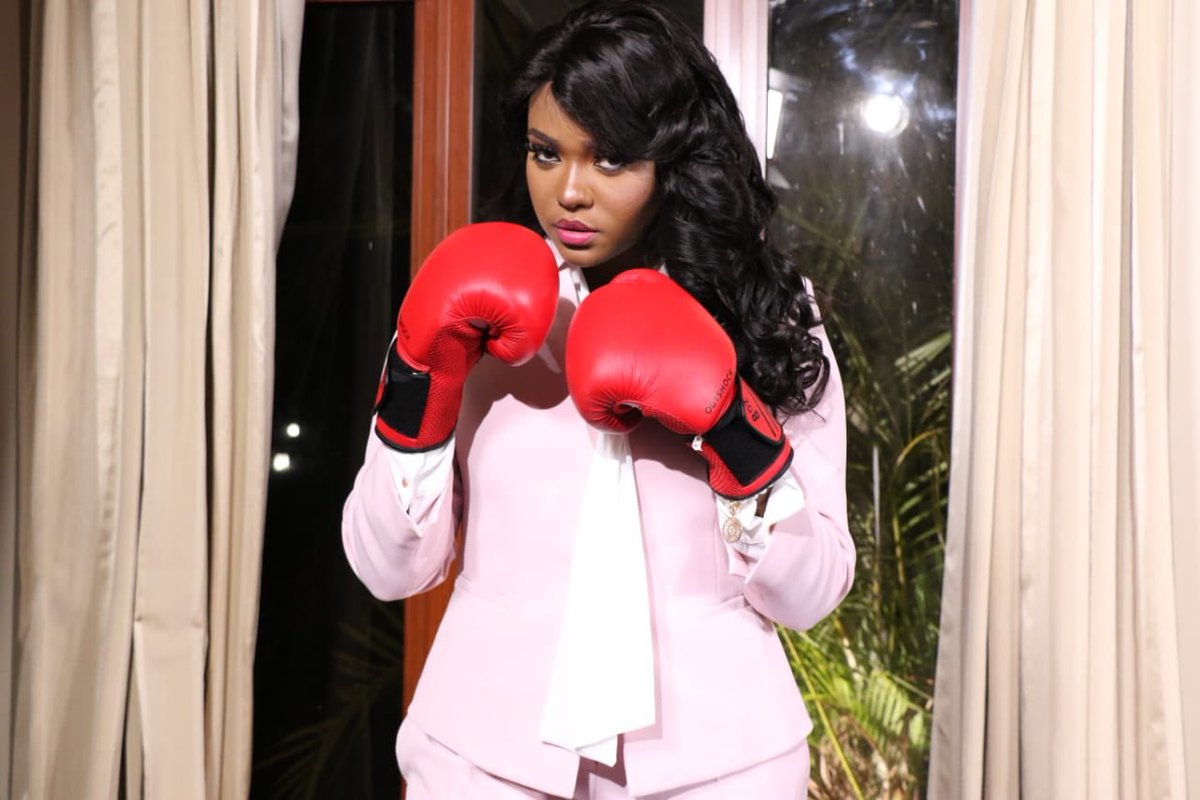 Anne Kiguta describes herself as on Wikipedia a Kenyan journalist, talk-show host, and news anchor. These are the things Kenyan TV viewers have come to know her for – and she does them so well, at least as far as we have known.
Yet the tide seems to be shifting for her at K24 TV station, where viewership numbers for The Punchline show she hosts aren't just adding up. Insiders say the celebrity TV journalist is not living up to her billing, with The Punchline, launched in July, coming short of being a flop.
A senior editor at Mediamax who talked to BT said the management has taken note of the show's performance and having a second look at it. "The thinking is that Anne needs to revamp it or it gets killed," said the journalist, who works for K24.
Chronology of sliding Anne
With the big salary that she came on – unverified estimates figure it at about Ksh800,000 – she's expected to bring in viewers and advertising. Media analysts say the show has lost that spicy taste, and viewers have become hard to come by. Advertising support on the show has dwindled after the exit of SportPesa and Telkom.
The show promised fireworks and many viewers expected punches to fly around – a gritty no-holds-barred kind of approach modeled on BBC HardTalk – but it hasn't shaken the Sunday evening television screens as expected.
The choice of guests has also been questioned just as the content of interviews. Simply put, the show and its host have not been able to pull in the much-needed crowds in spite of all the hype around the show and her entry at DSM Place, the head of Mediamax Networks Ltd, which runs K24.
This is worrying managers and top editors at K24, which invested heavily in not only poaching her from Royal Media Services' Citizen TV, but also in packaging the show ahead of launch.
Insiders report that as part of the prelaunch expenditure the company hired space at the neighbouring Longonot Towers to host a demonstration studio and a very high cost. It also paid a fortune to host temporary space at the same place as it spruced up its studios at DSM for a relaunch to coincide with Anne's debut.
K24 also contracted a number of influencers to push The Punchline popularity but that worked only at the beginning. The company is yet to pay some of the influencers including Wahome Thuku, the journalist-turned-lawyer.
Mr Thuku, a popular voice on Facebook, has been documenting his frustrations at getting his dues and is contemplating suing the company.
Apart from a few shows that have attracted many viewers, many have been lukewarm.
Her premier show featured Deputy President William Ruto, attracting record views, thanks to influencers on social media who started hyping the show two days earlier. The second guest was David Muratha, a political 'enemy' of Ruto's. The ratings, according to insiders, were great.
Read Also >> Meet Betty Kyalo the not-so-slayqueen TV celebrity
But something quirky happened on that Sunday night of the first show, which was beamed live from Deputy President William Ruto's home in Karen. The DP caught Anne off-guard when trying to defuse the pre-interview tension and inquiring about her twins.
This threw her off-balance, kind off, revealing what perhaps could be a weakness in wittily handling quirky and hostile guests.
"Thank you for asking. The kids are wonderful. You are such a charm offensive," she responded, embarrassment running across her face.
"Please look after them," the DP told her.
Ms Kiguta was shocked at the unexpected remark, as she had started the interview with a critical question of DP Ruto's assassination plot. Wherever they were on their gadgets, the army of influencers was red-faced at how the interview had started by fixing Anne into a frame of mind she had least prepared for.
"Our first challenge in defending and protecting the host came within the first two minutes into the programme, when the DP completely deflated her with the question, 'How are the children?' one of the influencers recalls."
That sent a shocking wave across the group. "It was like being scored a goal in the first minute of the first half," he says.
Fooling viewers with recorded shows
It was stated that Anne would be going hard on all guests and even harder on the DP. But the false start clearly dealt a blow to her and sucked power from her punches. Increasingly her handlers at K24 became more careful, especially with 'unpredictable' guests.
The DP is a shareholder of Mediamax Networks Ltd, which owns K24, and that could have made her nervous.
Read Also >> Jackie Maribe's Newest Catch as Her Lovers Queue Gets Longer
It is understood that Anne is not matching her performance at Citizen TV, where Opinion Court was one of the most watched shows on Kenyan TV.
In fact, it reached a point where K24 started passing off pre-recorded programmes as live-in-studio shows. This was done as a way of taking control of the shows as some of the guests were overwhelming the host.
It did not take long before the viewers noticed, and voted with their eyeballs.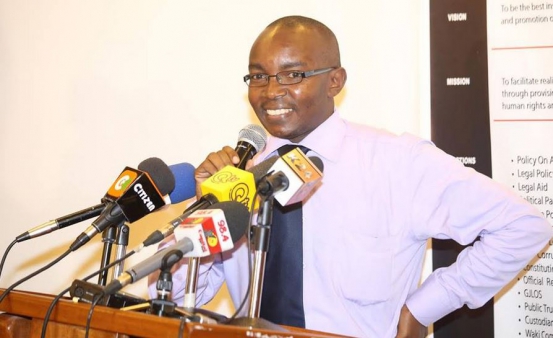 "Another awful thing happened," Thuku reveals in his series on Facebook after the fallout. "The show stopped being live, it turned to being pre-recorded. I can't recall whether the Governor Sonko show was the first pre-recorded."
He adds: "That was the best indication that it was headed north. The good moments were over. We were tasked with managing a backlash arising from airing pre-recorded shows.
What is left is a dream show that's struggling, disgruntled influencers and Anne Kiguta trying to find her footing.
"Initially, the mission was to ensure that very few people, if any, got to know it was pre-recorded. How to keep that secret was a tall order."
See >> The boardroom coup that gave is Safaricom a Kenyan CEO
The worst came when Nairobi Governor Mike Sonko's handlers posted his pictures with Anne Kiguta in studio on the day when the show was recorded, which was actually a day before it was aired. The photos flooded the internet and viewers castigated K24 for taking them for a ride.
"The stigma of airing pre-recorded shows became an issue," Mr Thuku says.
The influencers' had a new assignment: "to tune the viewers and convince them that the content was the most important not when or where the show was recorded."
Now what is left is a dream show that's struggling, disgruntled influencers and Anne Kiguta trying to find her footing in the talkshow space.
Mediamax is currently reviewing terms with a number of employees, but it's not clear whether Anne Kiguta's contract will be revisited. Under the restructuring, a number of K24 presenters are expected to be pushed out. Will Anne Kiguta survive?
Next Read >> The surprises inside the Moi University computer factory