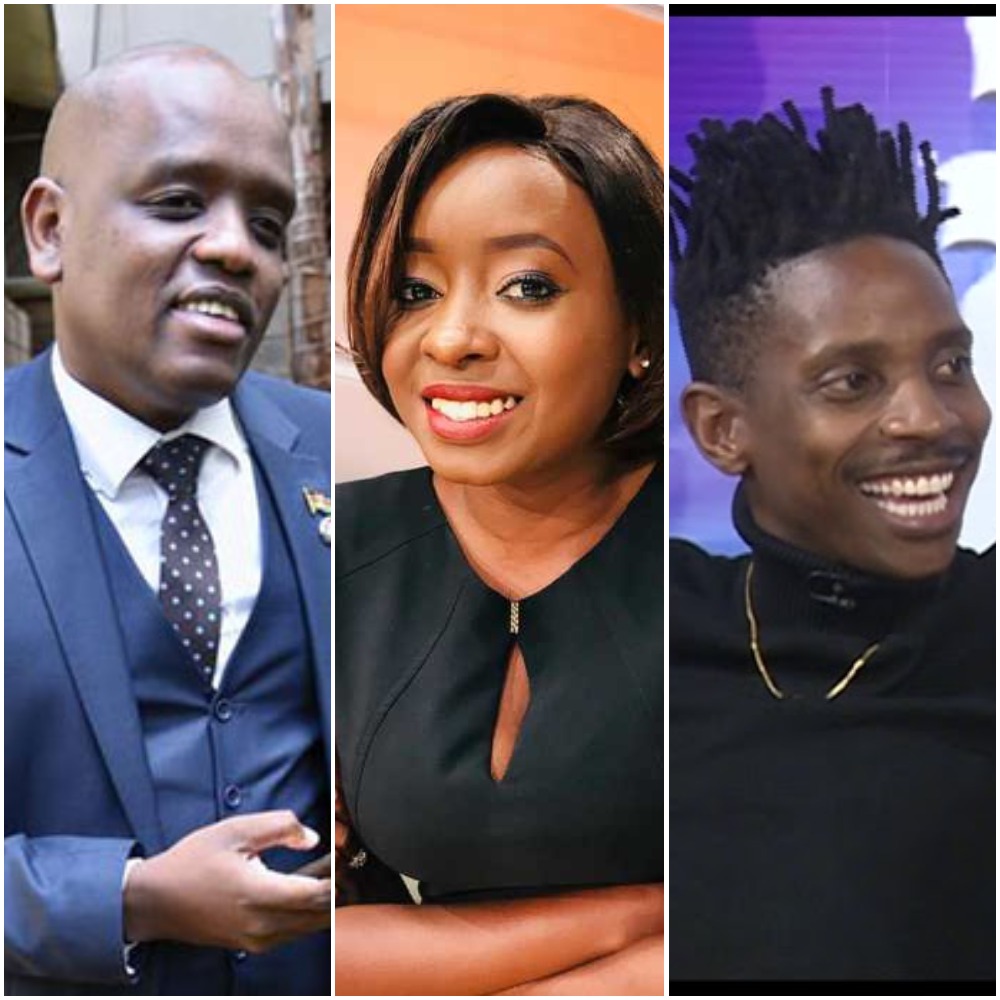 Jackie Maribe has a huge following in both her public and personal lives.
The media personality, it seems too, has a growing stream of lovers and wannabes.
Over the years, the former Citizen TV reporter and news anchor has been keeping her fans, interested in knowing who she really dates and who she actually loves, guessing.
According to online reports, a couple of celebrities have had times they have dated the controversial media personality.
Her fans have had a difficult time trying to figure out which of Maribe's lovers the flame holds closest to her heart.
Well, she was engaged once but her fiance's surprise murder allegations might have left her thinking twice about her decision to marry him.
We look at the three men who have been defining Jackie Maribe's love life and to an extent her career as well.
Joe 'Jowie' Irungu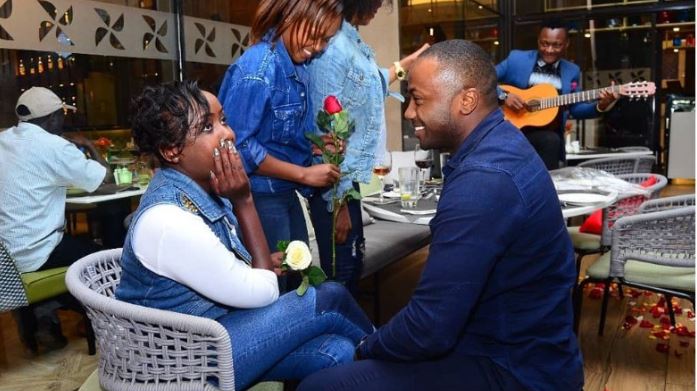 Joe Irungu, famously known as Jowie, was the lucky guy who finally got Jackie Maribe's greenlight for marriage after different suitors were unsuccessful.
Jowie's proposal to the TV anchor made rounds on social media and fans were incredibly happy for her as she was too.
To the public eye, the connection between the two was clear and they seemed to be meant for each other. Really. However, marrying Jowie could have been the biggest mistake made by the media personality, if recent events are anything to go by.
As it turned out, she may not have known a lot about the guy she had given her heart to and neither did many other Kenyans who followed their glam lives.
Maribe's reality check came when Jowie became the chief suspect in the murder of 28-year-old Monica Kimani. Being his fiancee at the time, Maribe was also a suspect and some evidence was found at her apartment. The case is still pending in court.
On the bright side, Maribe never got to marrying Jowie and it's not clear whether they are still an item.
Dennis Itumbi
Itumbi and Jackie were so tight and photos of them together on a number of occasions led many into believing they were love birds. There is some history between the two, a history they might be still be writing as they are still tight.
When Jackie was on her lowest, battling the murder allegations against her and Jowie, it was Itumbi who was on her side always.
The renowned blogger and ex-State House digital and social media personality played a big part in the fight to have Maribe free from the case.
However, even though the chemistry between the two is clear, some Kenyans still think that Itumbi is just swimming deep in the friendzone. He has dated her before but he currently refers to her as his friend.
Eric Omondi
Up until last week, Kenyans never knew that Eric Omondi and Jackie Maribe have some dating history too. This is after Jackie Maribe shared a picture of herself with her four-year-old son, Zahari, leaning on comedian Eric Omondi.
In the post, Maribe has referred to Eric as the father of her son, putting to rest speculations that have long been going round of the child's paternity.
Read >> Going Gets Tough For Betty Kyalo and Anne Kiguta
"Family first. Happy graduation day Zahari. We, mum and dad @ericomondi are proud of you!" wrote Maribe alongside the family photo.
However, Maribe spoke out and denied currently dating the comedian. She was responding to a comment on the photo she posted with Eric Omondi. A netizen had asked Maribe to clarify who she was dating and she replied saying she was single.
Itumbi, Omondi, and Jowie are not the only Kenyan celebrities who have been rumoured to date Maribe. Comedian David The Student and Journalist Oliver Mathenge have also been thrown into the mix at some point.
Even with Eric Omondi's not so shocking appearance, the guessing continues in Jackie Maribe's world.
It's definitely worth watching to know whom the lass will lurch on as she deals with the hard reality of life beyond the TV glamour.