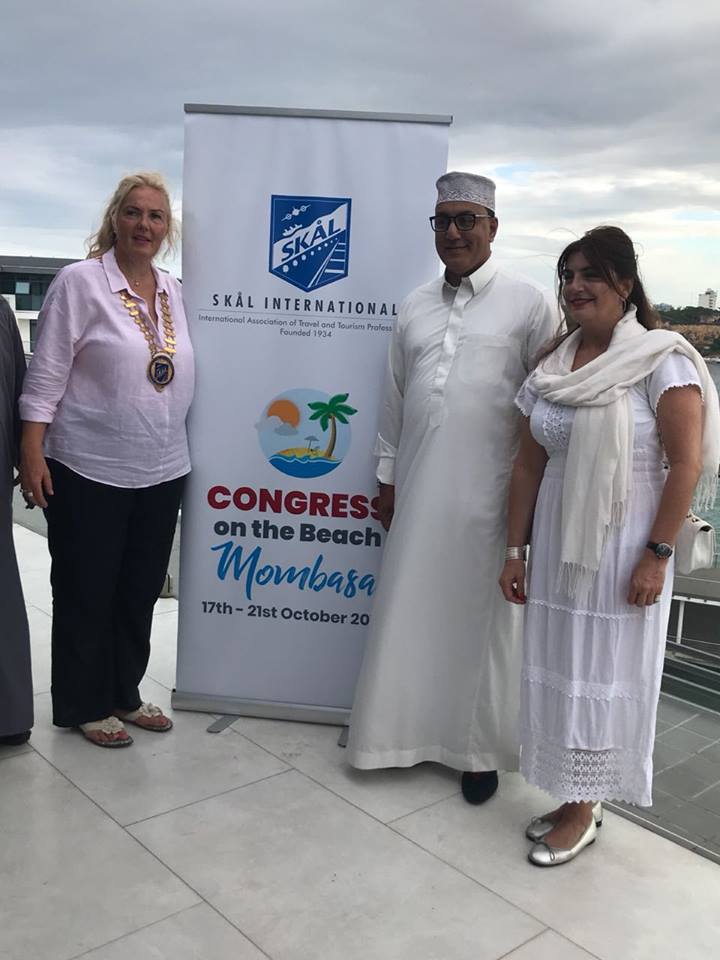 Mombasa is set to host the 79th edition of the World Skal Congress, a mega conference that aims at exploring effective ways of promoting global tourism and friendship.
The congress themed "Congress on the beach" is slated to take place from Wednesday this week till Sunday next week (October 17th – 21st , 2018) at PrideInn Paradise Beach and Resort and Conventional Centre in Shanzu. It has so far attracted more than 500 tourism and hospitality agents across the globe.
The Congress will provide a unique opportunity for hoteliers and hospitality industry players to meet other members from around the world in Mombasa as well as tour and experience special features and unique tourism products offered by the Kenya tourism industry. It will provide an exceptional chance for Kenya to showcase her quality tourism prowess.
PrideInn Managing Director Hasnain Noorani said that hosting such an event is a proof that Kenya has a huge potential for conference market.  He has confirmed that everything is in place to stage the congress in Kenyan soil for the first time.
"Hosting this congress is a proof that Kenya's Conference Tourism has become a major niche that requires full e**********n to grow and make the destination attractive for more mega conferences. Therefore, there is need to look into areas of development within tourism sector to capture the opportunities in this growing industry," said Noorani.
Stakeholders are upbeat that the congress will be a major event for the industry which will provide an opportunity to showcase its scenic attractions during the week long meeting.
READ: WHY VIUSASA HAS REDUCED RATES BY 50%
Kenya is an exotic tourist destination with great weather all-year-round and an expansive choice of accommodation, besides its position as an economic and transit hub for eastern and Central Africa. Not to forget that we are the only country worldwide with a national park in the capital city, next to an international airport.