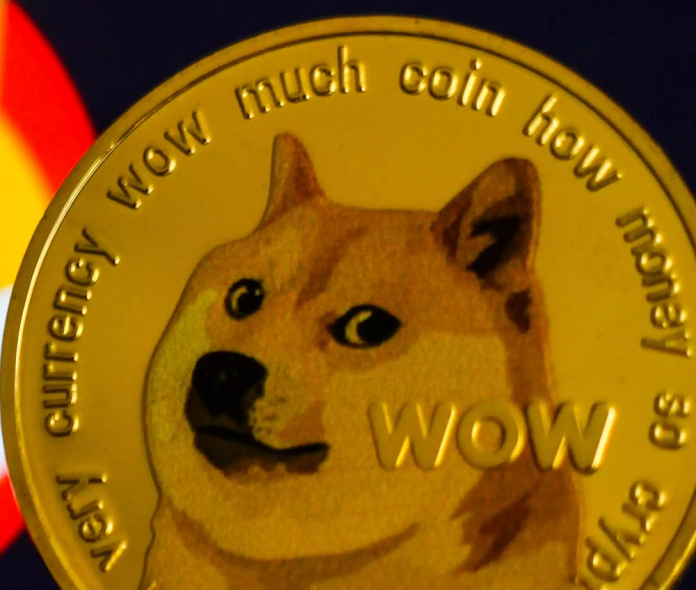 You may have heard about meme coins like Dogecoin (DOGE), the sixth-largest cryptocurrency by market capitalisation and largest among rising meme-assets today. It was branded after a viral dog Shiba Inu meme, "doge," from years ago.
SHIBA INU (SHIB) followed this famous meme coin in the top list of crypto meme coins, which was developed as its rival coin or otherwise known as "Doge Killer."
Currently, SHIB is ranked as the thirty-sixth largest cryptocurrency and second-largest among meme-assets, with a market capitalisation of over $3B.
This article will look at what SHIBA INU is, from its brief history to its unique qualities. All coins, memes or not, should be traded on regulated platforms.
HISTORY OF SHIBA INU (SHIB)
SHIB was launched in August 2020, but nothing is known about its creator, Ryoshi. The founder has pushed for the coin's moniker of "Dogecoin killer," claiming that SHIB's technology is more "community-driven" than its rival, named after the Shiba Inu.
From August to early this year, the SHIB coin existed in relative insignificance until a rise in interest in DOGE prompted traders to look for the next big thing, even fuelled by the support from Tesla CEO Elon Musk.
In late April, NBC revealed that Musk would appear on Saturday Night Live (SNL) in May, which was DOGE's big moment. However, Musk's participation on SNL upset several crypto traders when he jokingly referred to the DOGE as a "hustle," causing its value to plummet by 30%. SHIB, then, appeared to take advantage of the SNL buzz.
As a result, Binance put SHIB on its platform two days following Musk's presence, and the price of SHIB doubled.
DEFINITION OF SHIBA INU (SHIB) COIN
Under the SHIBA INU's ecosystem, SHIB is a decentralised experiment in spontaneous community development. It is also an ERC-20 token on the Ethereum blockchain. Users can store billions, if not trillions, of them on their accounts. On ShibaSwap, SHIBA INU's decentralised exchange, SHIB is the first cryptocurrency token to be listed and incentivised.
In addition, other tokens under the SHIBA INU's ecosystem include LEASH and BONE. LEASH was initially a rebase token tied to the price of DOGE. It has been released and will no longer rebase. On the other hand, BONE is the next token of SHIB, and it takes the power of DeFi to the next level.
WHAT MAKES SHIBA INU (SHIB) UNIQUE FROM OTHER CRYPTOCURRENCIES?
Even though SHIB was created as a community-building experiment and a parody of DOGE, some of the decisions taken by the cryptocurrency's decentralised team of founders indicate that the cryptocurrency has the potential to become a viable investment commodity in its own right.
One of the initial decisions taken by the SHIBA INU team was to offer VitalikButerin, the inventor of Ethereum, half of the coins accessible at launch. This may appear to be an unusual move, but the team believed that by doing so, they would prevent vast quantities of the money from being owned by a few major investors, which may have harmed the currency's future use.
Also, SHIB was designed to give better profit possibilities to its investors right from the start. The SHIBA INU project's goal was to develop a low-cost ERC-20 token and ecosystem so that anybody could hold millions of tokens while they were still undervalued.
WHERE AND HOW TO BUY SHIBA INU (SHIB)?
Uniswap: According Uniswap, it is the safest location to purchase or sell SHIB or LEASH. SHIB has been listed on a few centralised exchanges (CEX). However, CEXs have a history of freezing money. Trading on a decentralised exchange like Uniswap or 1inch is safer if you can.
Binance: It has just started selling SHIB, which is a major thing given that the platform is home to many well-known cryptocurrencies and has a high degree of customer trust.
ShibaSwap: It is a cryptocurrency exchange run by SHIBA INU. Although the site has yet to debut, it will serve as a decentralised exchange where you may exchange your other cryptos for SHIBA INU coins.