Total has concluded the acquisition of Gulf Africa Petroleum Corporation's (GAPCO) regional operations, marking the exit of Indian billionaire Mukesh Ambani from the East African petroleum market. The buyout of Gapco in Kenya, Uganda and Tanzania, which is estimated at Ksh40 billion, expands Total's dominance in the market both in terms of service stations and market share.
Gapco is majority owned by Indian billionaire Mukesh Ambani through Reliance Industries.  The principal assets being acquired are two logistics terminals, in Mombasa, Kenya and Dar es Salaam, Tanzania, as well as a retail network of more than 100 service stations.
Total Outre Mer, which owns 92.2 per cent of Total Kenya, bought out minority shareholders as well as India's Reliance Industries, which owned 76 per cent of Gulf Africa Corporation. Reliance acquired Gapco in 2007 as the government-set low retail fuel prices in India forced the private refiner to turn to stable export outlets ahead of commissioning of its second refinery.
"In combination with its existing operations in Kenya, Uganda and Tanzania, these assets will strengthen Total's logistics in the region and significantly accelerate the growth of its retail network there, especially in Tanzania," Total said in a statement issued today. "As elsewhere in Africa, where Total is the leading marketer, each station will become a community hub known for its closeness to all customers and meeting mobility and transportation needs."
The management says the priority now is to begin the merging of GAPCO's assets and operations with Total's in the three countries and to foster business and synergies. Negotiations for the acquisition commenced in May 2016 and remained a closely guarded affair until February this year when it emerged that Kenya authorities had given the greenlight to the deal.
Total Kenya in February got approval from the Competition Authority of Kenya to acquire the entire stake of Gulf African Petroleum Corporation as it seeks to expand its market. According to data from the Petroleum Institute of East Africa, the firm had a 13.4 per cent market share second to Kenolkobil which has a slight lead at 13.8 per cent by September 2016. In the cooking gas category, Total is the market leader with a share of 23.9 per cent.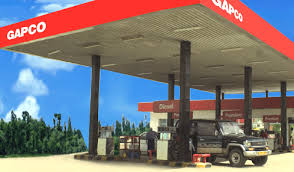 It is also a major player in the importation of petroleum products, and between January and September, the firm brought in 18 per cent of the products bought in under the Open Tender System (OTS).
Under OTS, which is supervised by the Ministry of Energy and Petroleum, oil marketing companies competitively bid to import products on behalf of the industry and the firm with the lowest bid is given the job. Bidding to import on behalf of the industry is done on an as-needed basis and complements imports by individual marketers.
See Also >> Total Kenya's profit rises as costs fall
Gapco, which is little known outside the oil industry,  is the leading importer of petroleum products. As of September 2016, the firm had a market share of 20 per cent. It has two huge storage terminals for storage of its products as well as leasing to fellow industry players. The terminals have a capacity of 125 million tonnes, in comparison to Total's storage capacity of 52 million tonnes.
The acquisition of Gapco will mean that there is potential for Total to control the import business by a share of as much as 38 per cent.
CAK said Total parties must respect all hospitality agreements that Gulf African Petroleum Corporation has entered into with third parties on or before the 21st July, 2016 in relation to Mombasa Terminal. "For three years after the date of completion of the transaction, the merging parties shall maintain the present policy of making hospitality at Mombasa Terminal Two to third parties," said  Mr  Wangombe Kariuki, the director-general, CAK, in a Kenya Gazette on 3rd February, 2017.
[crp]