Environment and Natural Resources Cabinet Secretary Judy Wakhungu has banned the use of plastic bags in Kenya in a move that will wipe out businesses and jobs for thousands of Kenyans and make shopping expensive. In a gazette notice published on 14th February 2017 the CS outlawed the use, manufacture and importation of plastic bags used in commercial and household packaging.
The ban comes into effect on September 1 and covers plastic bags categorized as the carrier bags and flat bags where a carrier bag is defined as one constructed with handles, and with or without gussets. The flat bags are constructed without handles, and with or without gussets. "The ministry has banned the use, manufacture and importation of all plastic bags used for commercial and household packaging," Wakhungu said in the gazette notice
The CS had last year indicated her ministry's desire to rid the country of the said bags known to wreck havoc on the country's environmental landscape. This will have far-reaching implications on plastic bags manufacturers who could be pushed out of business, and lead to massive job losses. Shoppers, on the other hand, will be required to buy reusable bags, a move that will save supermarkets the expenses they have been incurring in providing polythene papers free of charge for shoppers.
Choking drainage system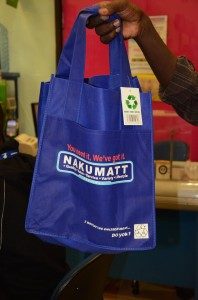 The ban is, however, good news to conservationists campaigning against the pollutants arguing that they do not decompose ending up clogging and chocking drainage systems leading to an environmental menace. The ban does not, however, specify the punishment for those who defy the directive.
It is estimated that the country's mushrooming supermarkets and retail outlets produce at least 100 million plastic bags annually which end up harming the environment due to poor disposal and recycling practices.
A similar directive by the National Environmental Management Authority (NEMA) to ban the manufacture and importation of the plastic bags in 2011 fell on deaf ears as the practice continued unabated. In 2007, the Treasury moved to slap a 120 per cent levy on plastics to protect the environment from degradation. It also proposed a ban on very thin plastic bags.
Of all five members of the East African Community – Burundi, Kenya, Rwanda, Tanzania and Uganda – only Rwanda has so far successfully banned all plastic bags since 2008.