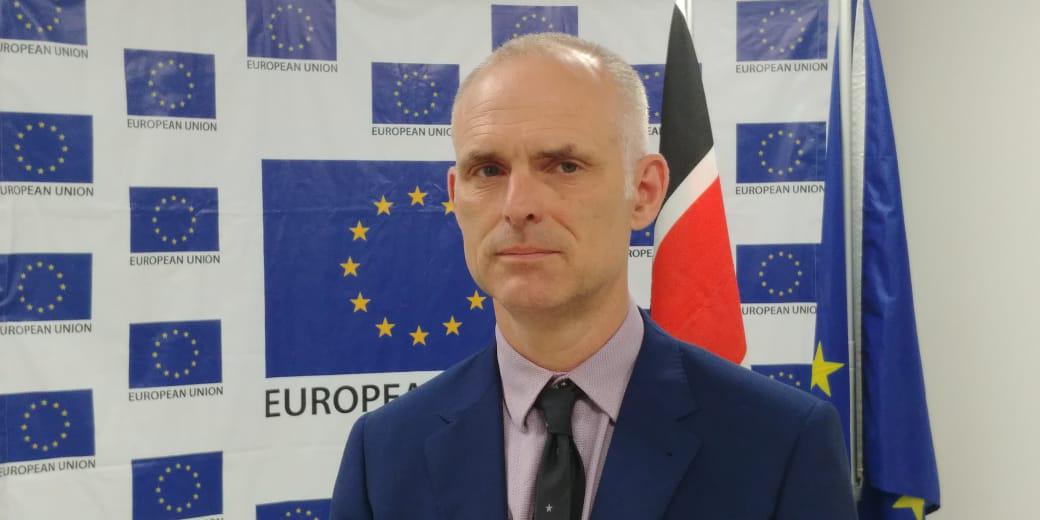 The European Union (EU) has granted the Kenyan government Ksh7.8 billion to help its scale up its response to the Coronavirus Pandemic effectively availing more resources to a government that has had a steady flow of funding since COVID-19 broke out in Kenya.
In a statement, the EU said that Ksh 3.6 billion will be allocated towards mobilizing resources instrumental in containing the spread and impact of COVID-19 in the health, social, and economic sectors. According to the EU, the money will be provided via budget support in response to the crisis.
Another Ksh 1.2 billion will be distributed directly to vulnerable families and individuals in informal settlements through monthly cash transfers.
The EU said the money will be funneled with careful checks to avoid double recipients and to ensure health services are provided to the most vulnerable people to enable them to protect themselves from COVID-19.
Some Ksh 2.4- 3 billion has also been earmarked for direct support of Small and Medium Enterprises (SMEs) which according to Central Bank of Kenya (CBK) Governor Dr Patrick Njoroge will run out reserves by the end of June.
"This will provide SMEs with short-term working capital, which is essential for them to continue operating and keep Kenyans in jobs; later this will stimulate investments for the post-COVID-19 recovery," EU Ambassador to Kenya, Simon Mordue said in a statement.
Another Ksh600 million has been listed as a Safe Trade Emergency Facility which maintains the critical supply chains for trade, ensuring food security and access to critically required medicines.
EU Ambassador to Kenya, Simon Mordue said the grants are expected to make it easier for Kenya to overcome the crisis by availing much-needed help to citizens.
'The European Union stands with Kenya during this challenging period and we recognise the severe impact this crisis is having on people's lives. Today, through these support programmes, we are making a real difference to local communities across the country as well as in Nairobi's informal settlements who are most affected by the outbreak, strengthening our partnership with Kenya, " said Mordue
The program is part of an overall Team Europe response that has seen the EU and its Member States working closely to support Kenya during this crisis.
"The European Union is contributing over Ksh35 billion to Kenya's response to COVID-19 whilst EU Member States have already provided more than Ksh3.3 billion," said Mordue.
"Collective support by Team Europe is a statement of Europe's friendship and partnership with Kenya in these difficult global times," added the envoy.
Free Flow of Funds
Kenya has not had a shortage of access to funding since March when the first case of Coronavirus was reported in the country but the jury is still out on whether the money has been allocated towards the rightful purposes.
In May, the World Bank approved a Ksh107 billion concessional loan for Kenya tailored for budgetary support and to help the government combat the COVID-19 Pandemic.
Earlier in May, the International Monetary Fund (IMF) loaned US$739 million (Ksh78.3 billion) to Kenya, funding meant to help the country fight Coronavirus.