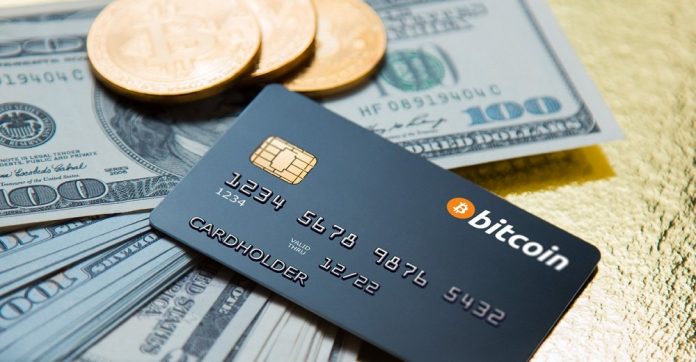 Crypto Debit Card: Complications, risks, and numerous questions are just some reasons why people speculate on digital currency. Cryptocurrencies might be a complex concept for some individuals as it is  difficult for them to comprehend various aspects of the crypto industry.
Not everyone might know it, but digital currencies are highly volatile, the market is unpredictable, and fluctuation can happen along the way. So, it is an enormous risk to carry on. Well, we can't deny that the cryptocurrency world is bombarded with questions too. How can I invest? Is it worth the investment? How will they work? Can they be accessed everywhere? Are my personal information and transactions secured?
Perhaps there's still a need to offer more. Fortunately, another innovation has arrived, and that is a crypto debit card. Looking for a regulated and trustworthy platform to start your crypto journey with? Look no further.
This article looks at crypto debit card, how it works, and how different it is from a traditional credit card.
What is a crypto debit card?
A crypto debit card allows you to consume your digital assets at places where debit cards are accessible. The money is debited from your wallet every time you use your crypto card. So, can we still use Bitcoin debit cards in withdrawing cash from bank machines? The Bitcoin debit cards let individuals process online or actual purchases and withdraw money from ATMs using Bitcoin, even if the sellers and ATMs don't accept digital currency.
Instead of exchanging Bitcoins from standard currencies, card owners preload their debit card with the amount of cryptocurrency, which will be consequently transmuted at the time of purchase. Therefore, a significant distinction between a traditional and a crypto debit card is that a cryptocurrency debit card automatically converts the crypto you will be consuming into a selected traditional currency.
How does it work?
Crypto debit cards are similar to prepaid credit cards. You can use them for payment transactions online or in person, exactly like what you do to your other credit cards. You can enter your card information or swipe directly in a machine to make a payment, and the seller will receive it in their local currency.
To begin with, you top up your crypto debit card with your choice of cryptocurrency. The selection often happens through a mobile application or website. Then, you can hit the shops. Many cryptocurrency debit cards offer more spending limits, as well as lower transaction fees.
Just, for instance, you finally got a hold of your Caramel Macchiato Coffee with your debit card. Once the transaction is done, the card provider will convert the cryptocurrency into fiat money. In other words, the coffee shop will receive your payment in a traditional currency such as EUR or USD. Isn't it easier?
 Crypto debit cards vs. traditional debit cards
If traditional and crypto debit cards have the same features, why not just have a regular card? Well, that is not the case, as there are still other gains for crypto debit cards that a standard debit card can't offer.
Some of the crypto debit cards do not have extra fees. For instance, you want to travel to another country. Using your traditional debit card, you can often end up paying upscale fees while on vacation as the dollars in your activities are being converted to different local currencies. With a crypto debit card, your Bitcoin will serve as a mediator to other traditional currencies; you can save money in short.
In standard debit cards often offer additional charges. You might need to pay whenever you make transactions internationally or finance your yearly membership or even renewal. On the other hand, crypto debit cardholders will find life more convenient and less expensive.
The Drawbacks
Well, drawbacks are somewhat inevitable. Some providers will ask you to stake your coins for the best rewards to be inaccessible for you. And even though it is flexible as you can use it in your daily transactions, it is not practical for impulsive purchasing. It is not a good idea to splash it out in a brand new car or house.
Bitcoin's volatility still happens. Keep in mind that the market is unpredictable; fluctuations do exist. The digital currency you use to buy at $1, 000 can end up being worth triple in the upcoming years. So, you can be a little bit challenged, and you are just going to be hopeful for better days again.
Final thoughts
The existence of crypto debit cards paved the way for the expansion of cryptocurrency. We might encounter gains and downsides on the said credit card; this could be a stepping stone to get to know cryptocurrency better. The finance industry will not be closing its doors, so we brace ourselves for innovations that blockchain technology will develop.