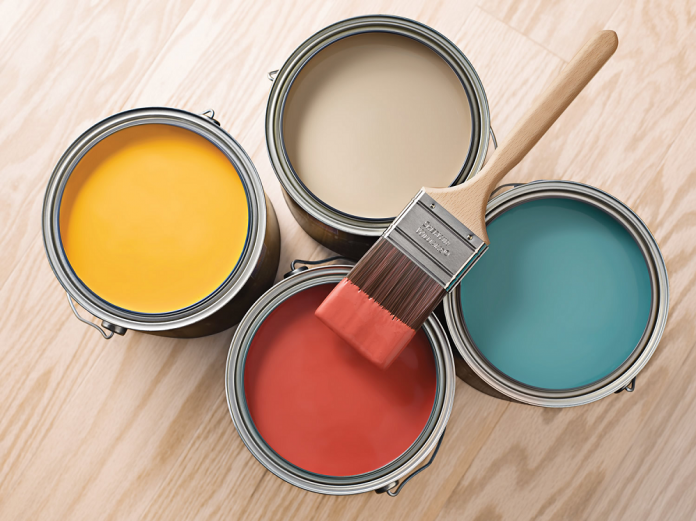 The history of paint has had a long, albeit colourful path, dating back from the Stone Age when man first discovered the ability to extract colours from the environment to the discovery of oil paints right through to the advent of acrylic (water based) paints. Since necessity is the mother of invention, new realities have led to technological advancements in the paint industry which are pushing the boundaries further still.
Greater technology is able to allow for the preparation and application of paints in a manner of different ways. When one talks of technological advancements today, the bias tends to lean towards discoveries of smartphones, technological gadgets and other electronic devices. However, technological disruption has permeated all aspects of our lives, including the paint industry.
Today, the paint and coatings manufacturers invest a great deal of time, capital, and talent into creating disruptive products. Like in many sectors of our economy, success in the paint and coatings industry currently relies heavily on innovation and the continual advancement of science and technology into new frontiers.
A quick glance at current trends in the paint industry both locally and globally will reveal that the paint and coating companies are harnessing the power of technology to contribute to the expansion of the market and solve emerging problems. The technological capacity currently available to scientists is helping them develop formulae that produce more than a tin of paint by developing coatings with new and highly useful properties.
These innovations have led to development of paints that are safe, environment friendly, durable, affordable and coming with a wide range of aesthetic options. This has enabled consumers to get their preferred choice at a price they can afford while expressing their artistic imaginations without inhibitions.
Furthermore, advancement in paint technology has led to products that are more user friendly and promote healthy living. For instance, advanced coatings can play a vital role in improving overall indoor air quality. This helps in dealing with unpleasant odors that are common in interior areas such as bathrooms, kitchens, hospitals and other indoor spaces.
Paints that feature smell eliminating technology can neutralize these troublesome odors by helping to dissipate common smells of organic origin. Technologically-advanced paints thus help indoor areas stay fresher for longer periods of time.
Technology has also made it possible to create advanced coatings with anti-microbial agents that prevent the growth of mildew and mold on the paint film, as well as inhibit bacterial growth. Self-cleaning paints are another innovation that has been made possible by technology. By carefully balancing and mixing, technology now allows manufacturers to offer self-cleaning exterior Coatings specially designed for the dirt to wash off when it rains.
As opposed to the limited colour options that we were previously used to, technology has made it possible for customers to have a litany of options to choose from depending on budget, taste, the design idea in mind and the finish. Computerized color matching and color spectrometer technology have all leant a good hand at faster, more accurate and consistent color matching norms offering a huge variety of Shades.
As a result, successful paint companies have shifted focus away from only producing the run -off the mill paint to selling them along with key tools (special rollers, brushes, tapes) that offer faster and easier application methods that provides quality, smooth and good flow Finish with lower wastage.
Additionally, the advent of Special Textured coatings that are not much more expensive in the last Decade or so has seen a number of Paint Showrooms exhibiting these coupled with relevant Tools with a view to uplift not only the interiors but also the large Exterior surfaces of Commercial Spaces, giving more than just a beautiful appearance in terms of long term durability and years of visual pleasantry.
Quality consciousness is also getting in Vogue as increasingly more customers and the greater consumer populace understands the importance of quality products which have driven innovation within the sector to offer quality and long-lasting paints. Some of today's advanced paint formulations are more durable and are specially designed to stand up to wear and tear.
Self-cleaning paints are another innovation that has been made possible by technology.
This has led to reduction of repainting from every three to four years especially on Exterior surfaces to the more cost-effective and Value Addition range of paints that last up to 15 years.
Suffice it to say that we as Kenyans are yet to fully realize the impact of what technological advancement the paint industry has to offer. There are other advancements that we are yet to fully realize in Kenyan space, such as the adoption of data monetization and exploring the application of big data and artificial intelligence to identify unlimited opportunities.
Fortunately, the paint industry in the country is on the right path and taking the lead in the region in ushering in the new era where technology is disrupting old ways by applying a fresh coat. There is a great deal of research going behind closed doors and the fruits of these advancements are being realized in the industry.