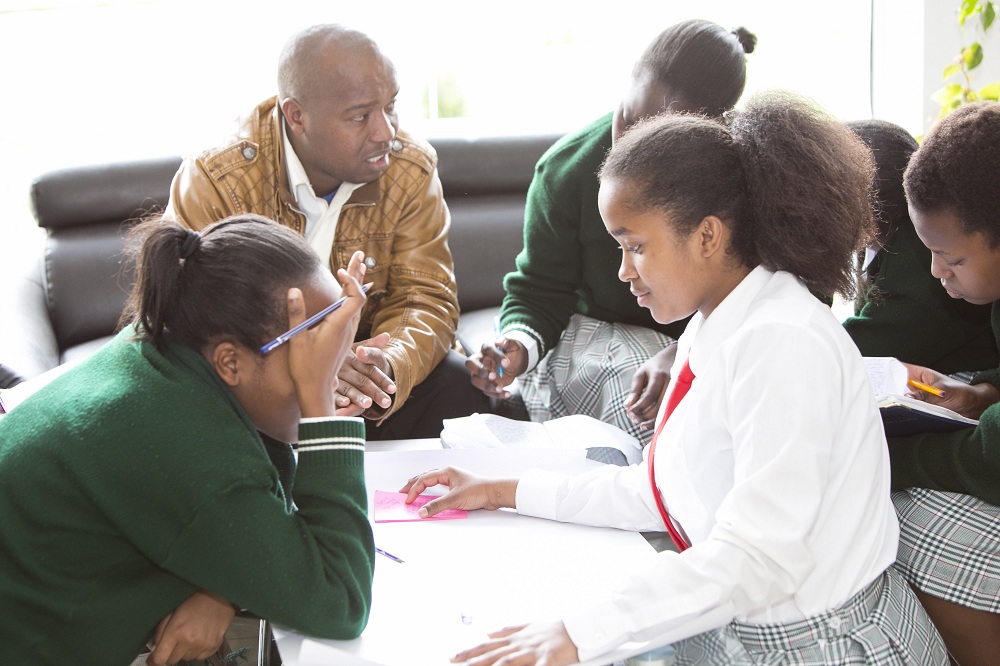 As the world marks World Literacy Day, the spotlight turns to teachers, and their role in character development of students.
Teachers spend more time with the students than their parents, hence are critical to moulding the character of their pupils. They see them at their worst, see their fears and help instill knowledge that would help them in their career choices. With the daunting task of having tens of children entrusted to them to mould and teach and mentor, are teachers appreciated enough?
According to the Regional Director, GEMS Education Africa, Ernest Mureithi, teaching is a noble profession, which deserves better recognition. He adds that literacy goes beyond reading and writing, to whether the individual can handle modern day life.
"As parents, we rely on teachers to help our children to read and write. Because they spend a good amount of time with them, why shouldn't we appreciate the role they play in moulding our children?" he asks.
He added: "While formal education is important, teachers have the opportunity to go the extra mile to develop holistic students who not only have a better understanding of their world, but may rely on their talents to earn an income."
GEMS alongside its sister organisation, the Varkey Foundation, developed The Global Teachers Prize, whose Ksh 100 million token appreciates teachers who go beyond formal teaching to nurture talents of their students. The prize serves to underline the importance of educators and the fact that, throughout the world, their efforts deserve to be recognised and celebrated.
It acknowledges the impacts of the very best teachers – not only on their students but on the communities around them.
Michael Wamaya, a dance teacher in Kenya's informal settlements was recognised as one of the top ten globally in 2017 for instilling hope of a career in dancing in his pupils.
Mureithi underscores the importance of engaging students in extra- curricular activities which gives them a wider perspective of life and develops their self-confidence and communication skills.  He adds that such activities bring out the X-factor in shortlisted candidates for employability.
"Gone are the days when employers would seek out A students based solely on their grades. Confidence and ability to communicate contributes making an all-rounded employee. For instance, when students engage in competitions such as the Great Debaters Contest, they are challenged to articulate on topical issues such as the Sustainable Development Goals, which sharpen their confidence, research and communication skills that turn them to solution providers. Such are the X factors that employers look for in a potential candidate," he said.
With the increased school unrest, especially towards the commencement of the national exams, students are at the brink of stress, with the pressure to perform well not only coming from their teachers but also their families. Ernest encourages the teachers to sit with the students as parents and offer them counselling to help quell their overwhelming tension.
"Exams are a make or break for many 8-4-4 system students, therefore the teachers should focus on encouraging the students to think of life beyond the exams into how much more they can become. Five minutes of actually talking to teenagers about their fears could be all they need to get into the exam room," he said.
The ministry of Education has piloted the 2-6-6-3 competency based curriculum, replacing the 8-4-4 model, which aims to improve the quality of education in the country. The Curriculum intends to focus on early identification and nurturing of talent in learners at the end of the junior secondary phase.