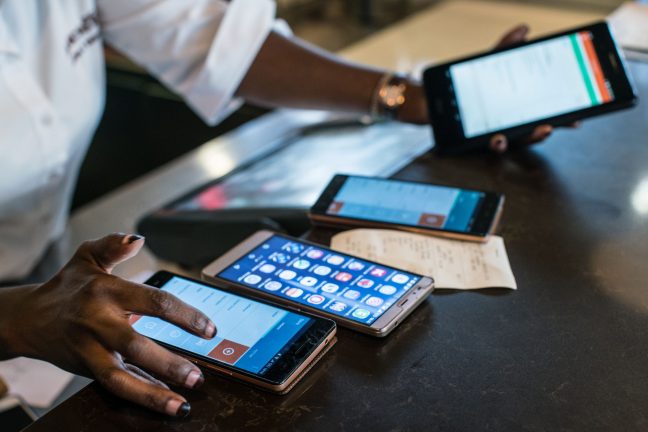 The start of 2021 marked the end of a waiver on mobile money transfers of Ksh1,000 or less in Kenya. The waiver was among directives first announced by the Central Bank of Kenya (CBK) in March 2020 to promote cashless payments and curb the spread of Covid-19.
The effect of the directive was clear – between February and October 2020, Safaricom saw monthly volume of person-to-person transactions increase by 87 per cent. As the zero-rated transaction period lapsed on January 1, Safaricom cut low value M-Pesa transaction fees by up to 45 per cent in line with a deal agreed with the Central Bank of Kenya (CBK). Withdrawal fees, however, remained in place.
At the same time, CBK revised the directives – maintaining no charges for transfers between mobile money wallets and bank accounts. It is this directive that Kenyans are now exploiting purposely to avoid costly transaction fees when sending money or making payments.
While Kenya remains among global leaders in mobile money penetration, costs of transaction remain high for individuals, households and businesses.
More Kenyans are now opting to send money for free when making person to person transfers – by sending money directly from their bank accounts to mobile money wallets., and transferring cash from their banks to mobile money wallets for free to use payment services such as Lipa na M-Pesa – which don't charge the customer.
Notably, they also get to send money or pay for goods and services without necessarily having to share their phone number.
A 2019 report from EFG Hermes titled Deepening Financial Inclusion, But at a High Cost highlighted the disproportionately expensive cost of mobile money transfers and borrowing in Sub-Saharan Africa. At the time, the cost of sending and withdrawing $5 was more than double the cost of sending $20 on M-Pesa and several other African mobile money providers – with Zimbabwe the only country surveyed where it was cheaper to send and withdraw $5 vis-a-vis $20.
"Except for EcoCash in Zimbabwe, the more you send and withdraw the less it costs. Why is this acceptable?" it posed.
"While we are encouraged by the depth of mobile banking across sub-Saharan African countries, we believe that now is the time to focus on the costs and would encourage both the central banks and ICT regulators to review the cost of this financial inclusion because the current tariff rates are disproportionately expensive for the poor," the report asserted.
The Kenyans making the most of free bank to mobile money wallet transactions know that it is likely only a matter of time before banks seek to reinstate fees on the transfers.
Before the CBK directive, banks had long been accused on riding on the success of M-Pesa and mobile money in Kenya to exorbitantly bill their customers for any transactions between their accounts and their mobile wallets.
John Oira, a Mombasa-based businessman, noted that he was among those hoping that bank to mobile money transfers would remain free for as long as possible.
"People look at it like, why are you complaining about paying Sh30 as a transaction fee but it is crazy because sometimes it represents almost 10 per cent of the transaction.
"Someone like me as a a car dealer and broker right now indeed it is easier to work with bank to mobile money and avoid the fees, but we can't know how long that will last. I think we need a long-term solution and that is a conversation that will lead to these costs being made affordable for the average mwananchi," he stated.