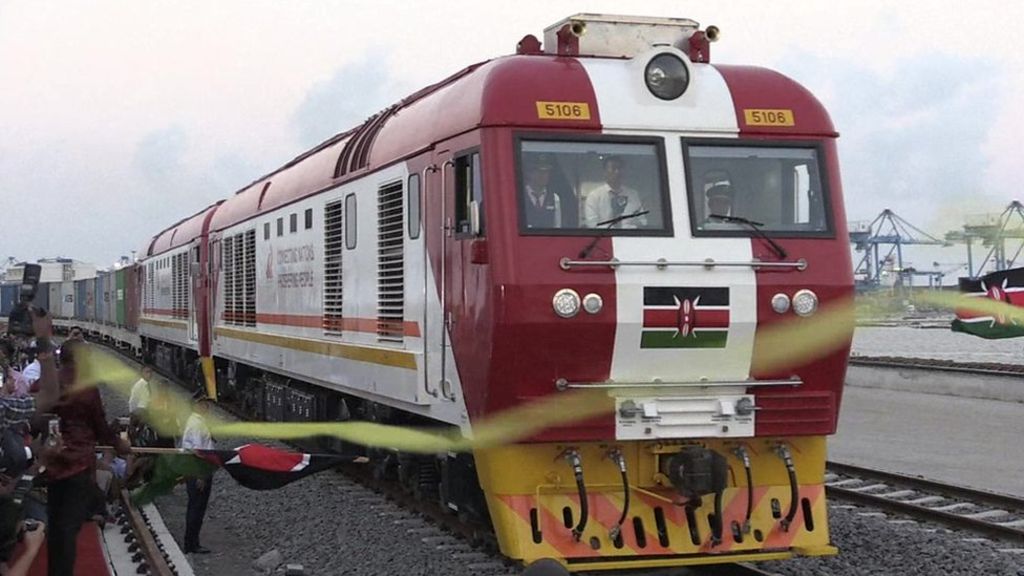 Kenya Railways (KR) has introduced a second train on the Madaraka Express Passenger Service between Nairobi and Mombasa. The new service, launched today, will be an express train departing the Nairobi and Mombasa termini at 3:30 pm.
The current morning train has now been transformed into an inter-county train service, departing at 8am from both Nairobi and Mombasa termini, and stopping at all the seven intermediate stations. Infrastructure Cabinet Secretary James Macharia says the new service is part of measures to increase access and lower the cost of transport across the country.
Since its launch five months ago, the Madaraka Express has moved over 337,000 passengers between the port city of Mombasa and Nairobi, he said, with the number growing daily. "
"We are currently performing at over 90 percent with regards to passenger numbers, and by introducing this additional service we expect to measure up to the type of service the public has demanded since we launched the passenger service in June; just one of the key highlights we have had as a ministry even as we seek to improve the overall transport sector," Macharia said.
SEE ALSO
He said by introducing this second train, it will be more difficult for middlemen to take advantage of Kenyans by doubling the availability of train tickets as well as the daily train capacity.
"Over time, KR and China Roads and Bridges Corporation have introduced a number of initiatives that we hope, have made Madaraka Experience better. They have introduced various ticket booking platforms, meaning you no longer have to physically visit the termini to purchase your tickets; they expanded the window for booking, and I'm glad to say this will improve even further in the next few days," Macharia notes.
The freight service is expected to commence in 2018 as the corporation begins testing the commercial cargo this November. It will lower the cost of cargo transport by 35 percent between the port of Mombasa and the Nairobi Inland Container Deport.
It is expected that this cost saving will be passed on to consumers as the cost of transport and logistics contributes up to 40 percent of the cost of goods and services.