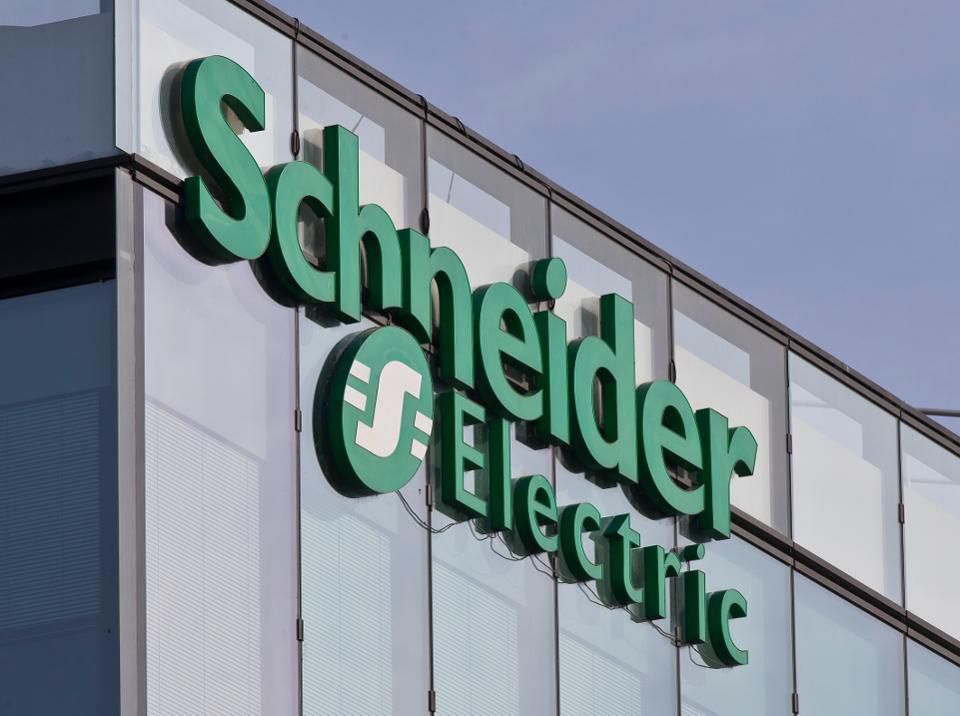 French multinational Schneider Electric is rolling out its Smart Factory program to the East African market.
The Schneider smart factory program exhibits how digital transformation ensures efficient use of time, costs, operator errors and provide better support to the end user in the day-to-day operations and maintenance of the industries through better visibility of the operations.
Schneider Electric's program syncs with the Big 4 Agenda which seeks to have the manufacturing sector contribute 22% to the country's Gross Domestic Product (GDP) by 2022 by making Kenya an industry led economy.
Conversely, Schneider Electric has launched "Smart Manufacturing" program, powered by EcoStruxure specifically tailored for industries.
The company has opened its doors to share its knowledge and best practices in order to address customers' needs in the transformation journey; driven by IoT monitoring, collaborative documentation and maintenance, unified operations centres and electrical safety.
Schneider's product also addresses customized operator training, digital scheduling and capture of calibration records to meet compliance requirements, remote assistance for maintenance & predictive maintenance via cloud enabled machine learning.
As the world becomes more digitized industry players must focus on the question of how to build a smart factory. Digital transformation throughout the industrial value chain is critical to achieving increased global competitiveness.
Smart Factories will enable mass personalisation to meet the challenges from production efficiency, profitability, and more detailed needs of customer. The traditional factory is looking for the way to produce more personalized goods to answer to a more versatile demand and to different customer segments
Increased quality digitization leads to a new approach in business models. The customers are also owning new types of usage and industries need to offer higher quality and services associated to their goods.
Reduced energy costs 200% faster growth of electricity demand compared to energy demand by 2040. Energy has become an increasing part of the total costs of running a factory, and reducing the environmental footprint of the factory is a growing concern – digitization is the answer to both.
Operational excellence. 80% of failures remain purely random and are stopping production in a very unplanned way.
Change of mindset. is the basic for successful digital transformation which gives the power back to the person who is piloting the machine.
"Factories that have successfully deployed Smart Factory solutions powered by EcoStruxure for industry have improved 8~10% productivity yearly with process optimization, and recorded energy efficiency improvement of 5~8% yearly. This provides a case for traditional industry players to start considering the move to smart manufacturing." said Edouard Heripret, General Manager, Schneider Electric East Africa in a press dispatch.
With this plan plants have achieved; Agile Management and Process Efficiency. Operational transparency and visibility to facilitate root cause analysis; paperless operations to decrease non-value-added cost; enhanced reactivity by faster response to both internal and external customer needs.
Asset Performance and Reliability: Critical equipment and facility data collection and analysis to prevent unexpected breakdowns; critical process data collection and analysis to increase process reliability; increased maintenance effectiveness
Energy Efficiency Visualize, control, and optimize power consumption and costs; Power Advisor to support energy efficiency
Empowered Operators. Empowering operators to make more effective response to the factory floor in terms of safety, quality, on-time delivery, and efficiency through short interval management; and empowering maintenance teams with real-time machine and facility performance, maintenance document visualization, and remote expertise support when needed
Smart Manufacture solution integrates technologies of lean manufacturing, automation, and digital to enable full data transparency, visibility and traceability throughout the lifecycle of production and operation.
It also allows energy consumption. We enable operators and decision makers to receive the right information at the right time to make the best optimization decisions.
Schneider Electric implements the EcoStruxure solutions in a multitude of its own manufacturing facilities across the world to help optimize the manufacturing processes and energy consumption. These factories provide visual management tools to empower employees in their daily tasks to drive performance.
Schneider's Smart Factories deploy solutions under its EcoStruxure architecture and include connected products, edge control and apps, analytics & services for energy management: Augmented Operator Advisor, Power Monitoring Expert, IoT monitoring via Machine Advisor, Facility expert for collaborative documentation and maintenance.
It also deploys Unified Operations Centres, Electrical Safety and customized operator training, Collaborative Robots, digital scheduling and capture of calibration records to meet compliance requirements, remote assistance for maintenance & Predictive maintenance via cloud enabled machine learning.