[dropcap]T[/dropcap]hat corruption has permeated Kenya's media is a poorly kept secret. There have been reports of brown envelopes exchanging hands to secure positive coverage in many media outlets.
But it would come as a surprise to many that the vice has spread to TV/Radio shows/panels with reports indicating guests pay to appear on some of the popular programmes in the mainstream media.
Often critics have questioned the criteria used to choose those engaged by media hosts to discuss various topical issues, mainly politicians, who appear to be at sea while ventilating the agenda of the day.
The selective choice of guests recently generated debate on social media thanks to a panel constituted by NTV to discuss the planned takeover of the Jomo Kenyatta International Airport (JKIA) by Kenya Airways with former People Daily Managing Editor Mugo Theuri wondering whether politicians are the right people to ventilate on such an intricate issue.
"These television stations. The raging debate is on Kenya Airways taking over the Jomo Kenyatta International Airport. Instead of inviting two or three people with knowledge of how airlines and airports operate, NTV invites a panel of politicians. So, instead of debating objectively from a point of knowledge, some of them are exhibiting a dire need for education and information," he wrote on Facebook.
In response, one Joe Chege wrote: " The truth is, the management of our media houses uniformly exhibit an extremely worrisome trait – deficiency in vision, imagination and diligence. They seldom think beyond the pedestrian obvious, nor do they want to do more than scratch the surface. Value addition or even market and product differentiation are never a strong point with them."
"Look at the content, in terms of quality, variety and diversity that they all offer – you watch one station and you have watched them all. As a result, with regard to issues constituting important discourses of the day, they invariably go for the low hanging fruit, perennially and repetitively recycling the same, usual, tedious talk boxes in the form of blinkered politicians and dried out "analysts."
He added: "There are hundreds, if not thousands, of other people who could give fresh and enriching insights on issues, yet you have the Atwolis and the Sonkos and the Baba Yaos of this world (due respect observed) being paraded with nauseating regularity. Well, I guess researching in order to locate the more substantive contributors is too much work for our "busy" media managers. Hence, you find the same individuals shuffling from one TV or radio station to the other, from one day to the next, year in, year out. Personally, I gave up listening to these "experts" long ago not least because (again with due respect), with time they inevitably became so predictable that one can anticipate not only what they are going to say on a given issue, but even how they are going to say it!"
On his part, Dr Kioko Ireri, an Associate Professor of Journalism and Mass Communication at USIU-A says featuring the same characters undermines the media principle of diversity of sources, adding it is also questionable and not proper.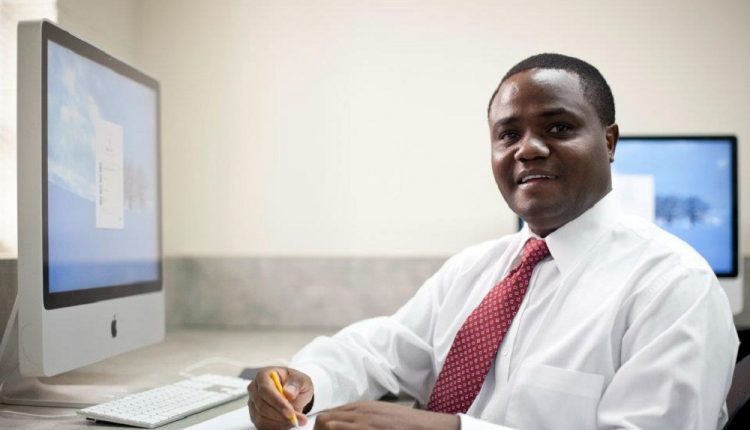 "It looks suspicious and raises questions. Why do you bring the same guests every other time yet they are not permanent journalists or on a retainer? It is boring. Aren't there other Kenyans who are more qualified to speak on issues of national importance? Some of those people have failed in their mandates while others have been implicated in scandals and cannot be role models for children and the younger generation," Ireri, who chairs USIU-A's Department of Journalism and Corporate Communication, told Business Today.
But that corruption could be playing a role in the choice of some of the guests that regularly feature on TV and radio shows was first brought to the fore by former KTN news anchor Joy Doreen Biira, now a media consultant in the Mining ministry.
She tweeted on February 26: "Someone recently revealed to me he once paid a host to have him interviewed! How bad is rent-seeking habit in your country? As a journalist, I believe if we allow this to happen, we can as well forget about truthful reporting. As show hosts, reporters, writers, etc, is it ever okay to ask your interviewee to pay?"
" As a media practitioner, it is not the 1st time hearing this. Reason for this tweet is to gather from you how bad it's become. Why rent-seeking and to ask, can it be stopped? If yes, how? If not, how relevant shall we as journalists be if we continue to let this go on?" she added.
The tweet attracted an avalanche of reactions with many admitting the vice is rife in the media sector. Daily Nation health journalist Vera Okeyo revealed that someone once told her that her values are the reason why she is still poor.
As the debate raged on Media Council's deputy CEO and Programmes Manager Victor Bwire posed: "Why do people agree to be conned? News programmes are free… You pay for adverts."
[dropcap]A[/dropcap]nd the brown envelope journalism it appears is not confined to Kenya alone. One Ganzi Muhanguzi from Uganda responded: "But some media houses even have rate cards for appearing on talk shows. Are you asking about making payment to individuals as a side thing or paying in whatever form ( formal or not) for purposes of being on air?"
Read: NSE rings the bell for gender parity 
Biira replied: " Media houses have marketing and sales departments that do most of the product sales… here we are talking about individual rent-seeking that seems to be on the rise, sometimes for products that already have sponsors on board."
In his view, however, Muhanguzi said the vice is not on the rise only that people are becoming more aware of it, adding he can't recall a time in East Africa when it wasn't possible to make private arrangements with presenters to influence the panel.
One respondent, however, blamed poor pay in the media sector for the thriving corruption that has permeated it.
Another replied: " It's the norm in these media houses. Few journalists are ethical or even properly grounded in the art of journalism."
But Media Council of Kenya CEO David Omwoyo says he is not aware of such reports while Mediamax Network Editor-in-Chief Peter Opondo denies there is undue influence in the choice of guests.
"I am not aware and have not received such claims as yet," Omwoyo said in response to an inquiry by Business Today.
On his part, Opondo said: "No one pays (or should pay) to appear on any editorial TV shows. Editorial guests are decided purely on relevance and expertise on the subject matter."
Also See: Why KTN refused to air story on plunder of South Sudan 
Business Today has, however, learnt that when it comes to political and corporate discourses, most guests who appear on some of the TV and radio shows bargain on what fee they need to pay in order to be provided with airtime to have their say.
In the lead-up to the 2013 and 2017 elections, for instance, the parking bay of some media houses were fully parked by limousines at least once every week after they introduced shows that featured candidates vying for various positions, especially that of governor. Of course, there was a fee that was indirectly paid to presenters, according to one source.
Some stations have also perfected the art of cleansing those implicated in various scandals, sometimes featuring lone voices without offering their audiences the benefit of alternative views.