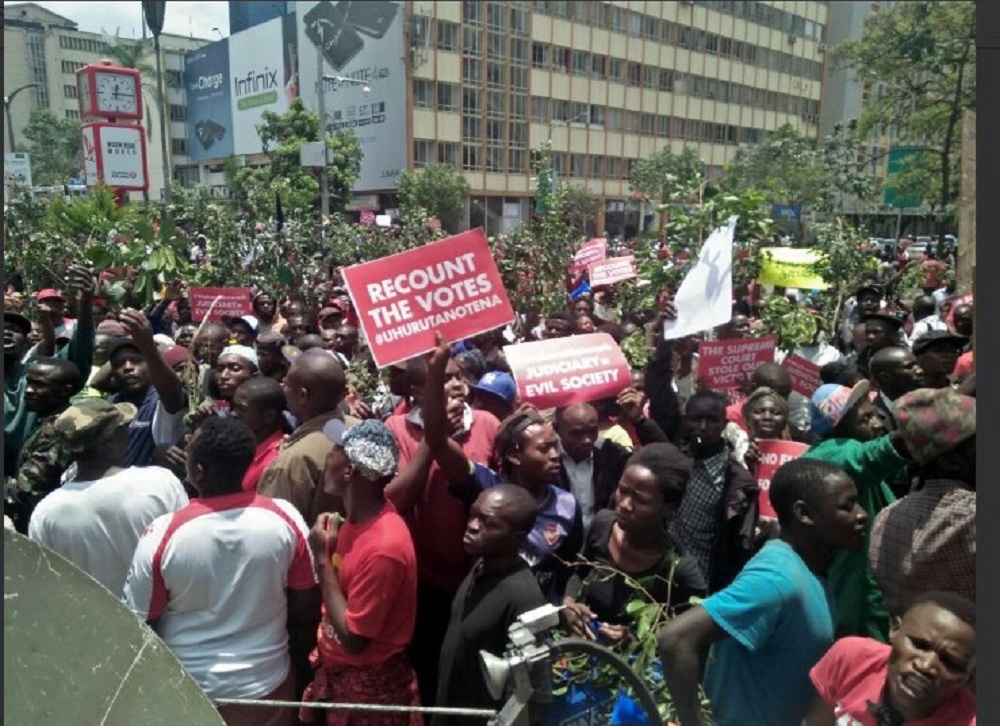 Chief Justice David Maraga has accused the Executive and Parliament of undermining the freedom of the Judiciary, through political attacks, intimidation and, of late, mass action meant to threaten the functionality of the court system in Kenya.
Addressing the press at the Supreme Court Building, Maraga, who chairs the Judicial Service Commission (JSC), said that the judiciary is an equal to the executive, and called on the executive to cease the attacks.
"The attacks are denigrating, demeaning and degrading and are meant to intimidate, threaten and cow the institution and individual judges. Such acts are not only unlawful but also savage in nature," stated Maraga.
"Since the Supreme Court delivered the judgement on 2017 Presidential Petition on September 1, these attacks have been more aggressive, culminating in lengthy uninterrupted demonstrations right outside the Supreme Court Buildings yesterday and today," he lamented.
Maraga also cited that the judges are in fear of their lives and that of their families, indicating that the "Inspector-General of Police, who is expected to provide security to all government facilities, has repeatedly ignored calls to act, exposing judicial officers, property and litigants to danger."
"If anything happens to the individual judges, staff or their families, those making inciting statements will be personally held responsible," he added.
Maraga told politicians to do away with an independent Judiciary through a referendum if they are tired with it.
"The Judiciary arm of the government is equal to the Executive and the Legislature. If leaders are tired of having a strong and independent Judiciary, they should call a referendum and abolish it all together. Before that happens, the Judiciary will continue to discharge its mandate in accordance with the constitution and individual oaths of office," he said.
He pledged to fight to protect the independence of the court system, saying that they will not be cowed by any attacks from the political divide.
"The Judiciary has not and will never seek to direct the other arms about how to perform their functions. In the same vein, we will not allow anybody to dictate how to discharge our mandates as given by the people of Kenya under the Constitution. On our part, we are prepared to pay the ultimate price to protect the Constitution and the rule of law," said.
The attacks on the Judiciary come a time when it is preparing to hear a total of 339 election petitions arising from the August 8 election.
Maraga noted that on Monday, Narc Kenya Party Leader Martha Karua was barred by Jubilee supporters from entering Kirinyaga Law Courts to hear her own petition challenging the election of Ann Waiguru as the Governor of Kirinyaga County.
The CJ spoke a day before the Supreme Court renders its full ruling on the petition filed  by Nasa presidential candidate Raila Odinga, which was upheld on September 1.
Protests were witnessed in various parts of the country following reports that some judges were compromised to void Uhuru's win.