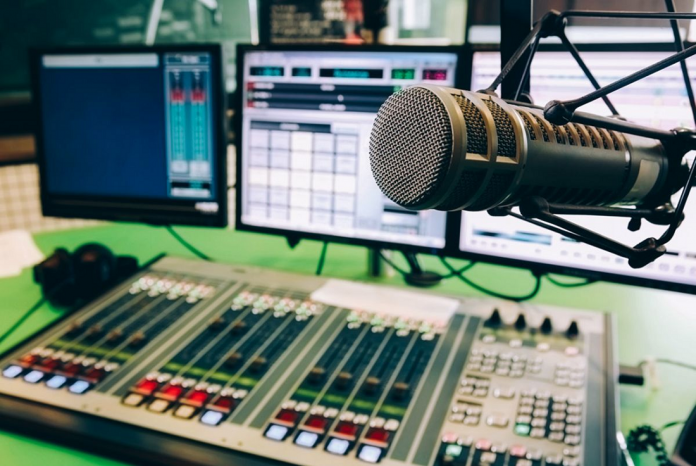 After a lull in the broadcast market, a new radio station is set to be launched with an eye on the national audience. BusinessToday understands that the radio station marketing surveys are being done to firm up its positioning in the highly competitive industry.
See >> Battle For Radio Audience Boils Down To English vs. Kiswahili
Radio 47 is expected to hit the airwaves in a few months' time, according to a content strategy seen by Business Today, which revealed it will broadcast mainly in Kiswahili – 80% of the time. The rest will be few programmes delivered in English.
Behind the radio station is Prof Simon Gicharu, the chairman of Mount Kenya University (MKU) and also the proprietor of TV47. He is understood to have acquired radio frequencies from a private investor who disposed of them after the elections.
After successfully positioning TV 47, Prof Gicharu is branching into the highly competitive radio market. With the Kiswahili proposition, Radio 47 sets itself against the big boys in the industry and hopes to give them a run for their money. It will also provide job opportunities for journalists, presenters and other technical crew.
Research firm IPSOS has already been contracted to conduct market research to offer "clear direction," said someone who is part of the group piecing together the radio business, which will be based at the TV47 head offices in Westlands, Nairobi.
The thinking behind Radio 47 is that the Kiswahili segment still has space with only a few players compared to English and vernacular, which are literally saturated. There are just a handful Kiswahili radio stations with national coverage, notable ones being market leader Radio Citizen, Milele FM and Radio Taifa (KBC), Radio Maisha as well as others with regional coverage.
On the other hand, English is a popular segment with investors with over 10 stations broadcasting nationally: some of the big English radio stations are Classic 105, KBC English Service, Capital FM, Kiss FM, Hot96, Homeboyz Radio, Nation FM, East FM, BBC, Spice & Vybez, among others.
Swahili radio stations Radio Citizen and Radio Maisha are the most popular stations, with 10.8% and 9.7% share respectively, followed by Radio Jambo with 8.9% share.
Radio 47 frequencies will cover some of Kenya's main towns including Nairobi, Webuye, Kisumu, Kericho, Mumias, Mombasa, Lamu and Garsen, among others, with the possibility of expanding coverage once broadcast begins.
Prof Gicharu appears to be making a bigger bet on media through his Cape Media company, which owns TV47. The TV arm has stabilized barely three years after being launched, making it one of the fastest growing TV stations in Kenya. With the backing of a strong budget, the radio station is expected the shake the airwaves and spark a new battle for talent in the industry.
Read >> Boardroom Wars That Gave Birth To Business Daily
With a change in government, the media industry is expected to record shifts as investors who feel out of favour offload frequencies they have been holding for speculation. The new crop of investors close to President William Ruto will be keen snap up radio and TV frequencies to defend the government and, eventually, back his second-term campaigns.
Mr Ruto, the deputy president, found himself without a credible media house backing him during the campaigns and will be strategising to have control in media operations that will sing his tune. Other private investors, too, are banking on media as a source of income and political influence.
Next >> Why Jeff Koinange And Group Smile All The Way To The Bank