Radio 47, the newest kid on the block, is literally shaking Kenya's airwaves. The management, led by Mount Kenya University (MKU) chairman and founder, Prof Simon Gicharu, is putting final touches to launch plans, set for this month.
The radio station is a sister company to TV 47 owned by Cape Media Company. The proprietor is understood to have acquired radio frequencies from a private investor who disposed of them after the elections. The new radio has been in a recruitment spree, snapping up top talent across established media houses as it gobbles up a new team for the launch.
The biggest casualty of Radio 47's assault has so far Radio Maisha, owned by Standard Group, which has lost a good number of presenters to Radio 47. Those who have left Radio Maisha for Radio 47 include, among others, sports presenter Ali Kauleni Hassan aka Hassan Mwana wa Ali as well as other journalists-cum-presenters Lynda Oriaso, Geoffrey Mang'ou, Beatrice Maganga.
Ali Kauleni Hassan is slated to head sports at Radio 47 station, branded like its television sister, TV 47. "I will also play the role of a presenter, commentator and Swahili edition education show host on Saturdays, morning hours," Kauleni was quoted as saying. Others who left Radio Maisha in January 2023 and could be joining Radio 47 are producers Irene Kaimuri and Eric Wambugu.
Related >> Inside Radio 47: List Of Presenters a Mix Of Talent And Charm
Radio 47 has also raided Milele FM of Mediamax Network, owned by former President Uhuru Kenyatta's family, where it has taken away Evah Mwalili, who is popularly known as Mama Taifa. The gospel radio host is a celebrated journalist, having won three major awards.
Radio 47 frequencies will cover some of Kenya's main towns including Nairobi, Webuye, Kisumu, Kericho, Mumias, Mombasa, Lamu and Garsen, among others. Radio 47 is joining a crowded market in the radio industry and is expected to battle it out with the established brands in the industry led by Radio Citizen of Royal Media Services, Milele FM, Radio Maisha and KBC Radio Taifa, among others.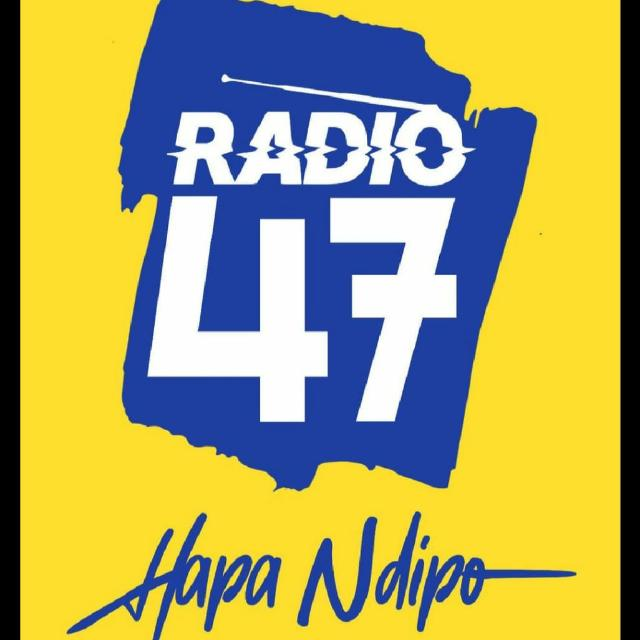 From the profile of presenters, Radio 47 looks set to broadcast majorly in Kiswahili, the biggest niche in radio. There are just a handful Kiswahili radio stations with national coverage, notable ones being market leader Radio Citizen, Milele FM and Radio Taifa (KBC), Radio Maisha and a string of others with regional coverage. The thinking is that Swahili still has some space for serious radio stations.
Swahili segment is followed by vernacular then English for mostly urban audience. It will not be an easy battle for Radio 47, as the big brands have captive audiences which the new player hopes to grab.
Read >> Meet The Ghanaian Who Became Radio Darling In Kenya
Its programming will have to be more attractive to the down-market audience and rural populations which are heavy listeners of Kiswahili stations. Even then, the rural and informal settlements in urban centres are the battle field of vernacular stations angling for the radio cake.
Radio 47 is clearly banking on the big names from Radio Maisha and Milele FM to excite the market and hopefully keep the listeners captive. It will be interesting to see whose cake between the big players Radio 47 will bite. After baby-sitting TV 47 to near success, the market is betting that Prof Gicharu will stop at nothing to ensure that the radio breaks even.
---
Next Read >> TV 47 Joins Top League Of TV Stations In Kenya
See >> Inside Commercial Firms That Rake In Millions For William Ruto