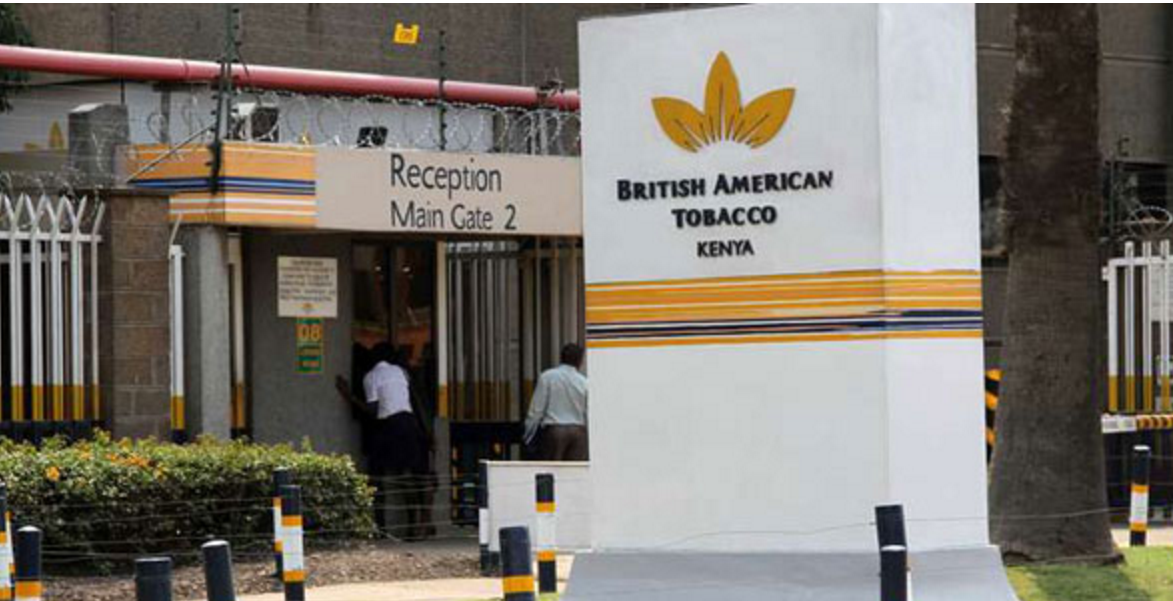 Although subdued activity by foreign investors at the Nairobi Securities Exchange (NSE) has reduced liquidity levels and prices at the bourse, these bearish conditions have created an opportunity for investors to pick undervalued blue chips. Bargain stocks include BAT, whose share price has dropped from Ksh505.00 to touch a low of Ksh305 over the past one year.
At the close of trading at the bourse on Friday, 4th December 2020, BAT share price appreciated from Ksh380.50 to Ksh400, an increase of Ksh19.50 or 5.12%. The counter had a turnover of Ksh1.6 Million on a volume of 4,000 shares, pushing BAT to the third position of top price gainers.
With a market capitalization of Ksh122.37 billion, EABL is another sizzling hot blue-chip. Its share price has fallen from Ksh222.25 to a low of Ksh135.00 within the past 52 weeks.
When trading closed on 4th November, EABL shares were down 0.16% to Ksh155.00 on a volume of 247,800 and a turnover of Ksh38.34 million. This placed EABL 5th top mover at the stock market.
Safaricom remains a favourite on any investors' portfolio, accounting for more than 60% of the market's overall daily turnover. Anyone who bought Safaricom a year ago at Ksh23.50 has made a handsome return at the current price of Ksh33.50.
Safaricom remains one of the stocks that have defied the bearish conditions at the NSE. This is as subscribers rely on mobile cash and IT platforms to work from home and make transactions.
When the bourse closed this Friday, Safaricom recorded a volume of 24.61 million shares in 238 deals that resulted in a turnover of Ksh824.14 million. This is against an overall NSE turnover of Ksh 1.09 million on 4th December 2020.
Standard Chartered Bank Kenya (SCBK) share price has declined from Ksh 215.00 to Ksh145.00 over the past one year, making it an attractive picking.
When trading closed at the bourse on Friday, 4th December 2020, SCBK Share price edged up to Ksh150, an increase of 1.01%, moving a volume of 4,500 and a turnover of Ksh 673,250. The share has been trading at an average of KSh 149.50.
According to the latest Kenya Financial Stability Report, the introduction of alternative investment segments such as the ABSA Gold Exchange Trade Fund (ETF) and derivatives market, provides investors opportunities to diversify their portfolio and hedge against risks.
While leading equities market indicators were already declining in 2019, things went south in the H1, 2020 due to the COVID-19 p******c. The fragility in the equities markets could be explained by difficult business conditions facing listed companies and corporates in general as well as the emergence of COVID-19. The subdued equities market performance could be explained by declining participation by foreign investors at the NSE.
The average foreign investor participation to total equity turnover declined from 68.6% in December 2019 to 60.6% at the end of July 2020. Most of the foreign investors sold more shares than they purchased, resulting in net outflow from the local bourse.
The poor performance could also be attributed to weak corporate governance in some listed companies that have been making losses, which were then delisted and or placed under receivership.
The biggest movers were Safaricom with 24.61 million, KCB( 5.25 million), KPLC( 2.43 million), NBV( 525,700) and EABL( 249,800). The top price gainer was HFCK whose share price rose 9.51% to Ksh 3.34. Others were Eveready, BAT, Uchumi, and Bamburi Cement. Price laggards were Nairobi Business Ventures, Express Kenya, Olympia Capital, Crown Paints, and Diamond Trust Bank Kenya.
The NSE All-Share was up 1.36 to 148.12 while the NSE 25 edged up 14.28 to 3312.97, the NSE 20 rose 7.96 points from 1778.46 to settle at 1786.42.