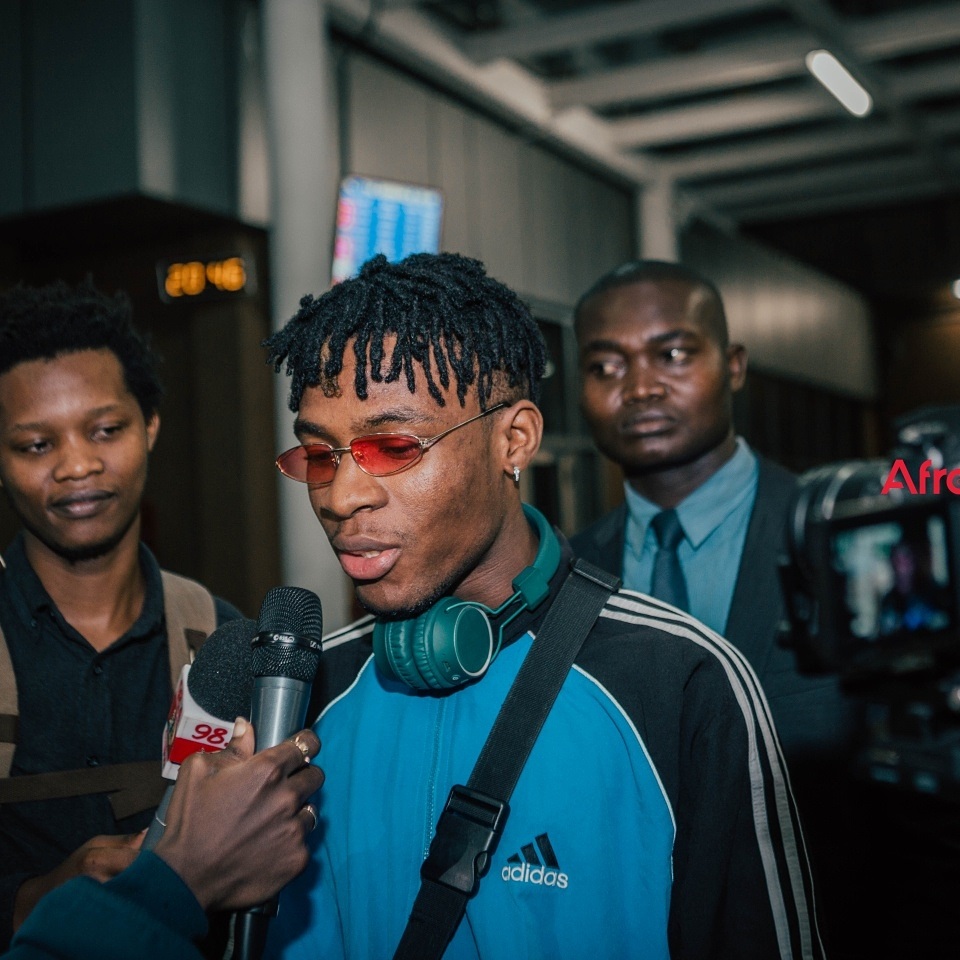 Fast-rising Nigerian afro-pop artiste JoeBoy landed in the country last night ahead of his performance at the Ngong Racecourse Nairobi today. 
The Nigerian act who recently launched his EP is set to perform at the first #TheNaiFestival sponsored by Bridget Achieng Foundation.
JoeBoy, who is famed for his hit song #BabyBaby and creative videos, will be the international guest artiste for the star-studded event to be headlined by Fena Gitu and the Gengetone sensations – Ochungulo Family, Ethic, Boondocks, Sailors among others.
Speaking on the upcoming event, the organisers, Bridget Achieng Foundation said, "We are thrilled to be bringing together Kenya's finest acts on one stage for an event of such magnitude to celebrate the Nairobi music culture ."
"We are bringing the best experience to the lovers of Kenyan music, Kenyan street food and fashion on one platform. Fans of Gengetone, and everything Kenyan will get all they need  at the  festival."
The festival dubbed the biggest end year party in 254 will bring together artistes who are currently making waves in the 254 music scene. 
Other artistes who are set to perform at the festival include besides JoeBoy include  Zzero, Wakaliwao, Fatboygwash, Onlyonedelo, Wakadinali, Noti Flow, and Mustapha among others.
There will be lots of music from DJ Kace, VDJ Jones among others, fashion and Kenyan street foods.
Tickets for the festival are going for Ksh10,000 for VVIP, Ksh6,000 for VIP, Regular Ksh1,500 and group of 5  at Ksh6,000.