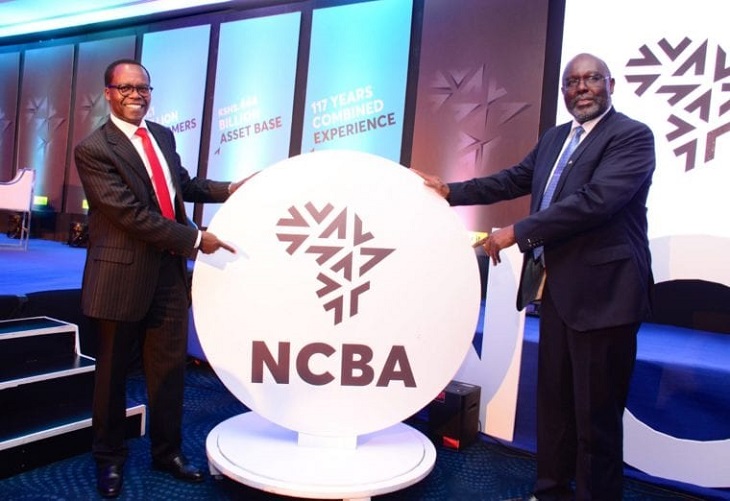 NCBA Bank has announced plans to close 14 branches countrywide, following the merger between the Commercial Bank of Africa (CBA) and NIC Banks which rendered some of the branches surpluses to requirements to the merged entity.
In a notice posted on local dailies, the bank says it has received the requisite approval from the Central Bank of Kenya (CBK) to proceed with the plans which have already been rolled out as some of the branches were shut down on April 1.
"The Central Bank of Kenya has approved an application by NCBA Bank Kenya PLC (NCBA) to merge and close its 14 branches. 7 of the affected branches had been temporarily closed since April 1, 2020 as a result of the effects of the COVID-19 pandemic," the lender said in a statement.
NCBA has advised its customers that it's intention is to merge operations into one branch per site while ceasing operations in the other effective July 4, 2020.
The bank intends to open 15 other branches countrywide in place of the closed branches in a bid to expand its footprint, although the plan is still being finetuned.
"Since the merger we have been looking at our branch network and had plans to open 15 new ones across the country as part of increasing our footprint across the country, this plan is currently under review in light of COVID-19 but we remain optimistic that once the economy begins to recover we will roll out this growth strategy," said the bank.
The bank said says affected employees will be redeployed to support the staff in other branches who are within its networks.
"The staff members from the affected branches will be redeployed to support other branches or business units within our networks."
Below is the full list of branches that will be shut down
Village Market Mall, Settlers Store branch in Nanyuki, Mbolu Malo road in Machakos, Harbour House in Mombasa, Thika Arcade branch, CPA Center (Thika Road), KMA Centre (Upper Hill), Hilton-Hotel, Watatu Developments (Diani), Galleria Mall, Zion Mall, Union Place (Meru), Airport center (Changamwe) and the Thika Road Mall (TRM) branch.